MUSIC
BTS Suga enters training camp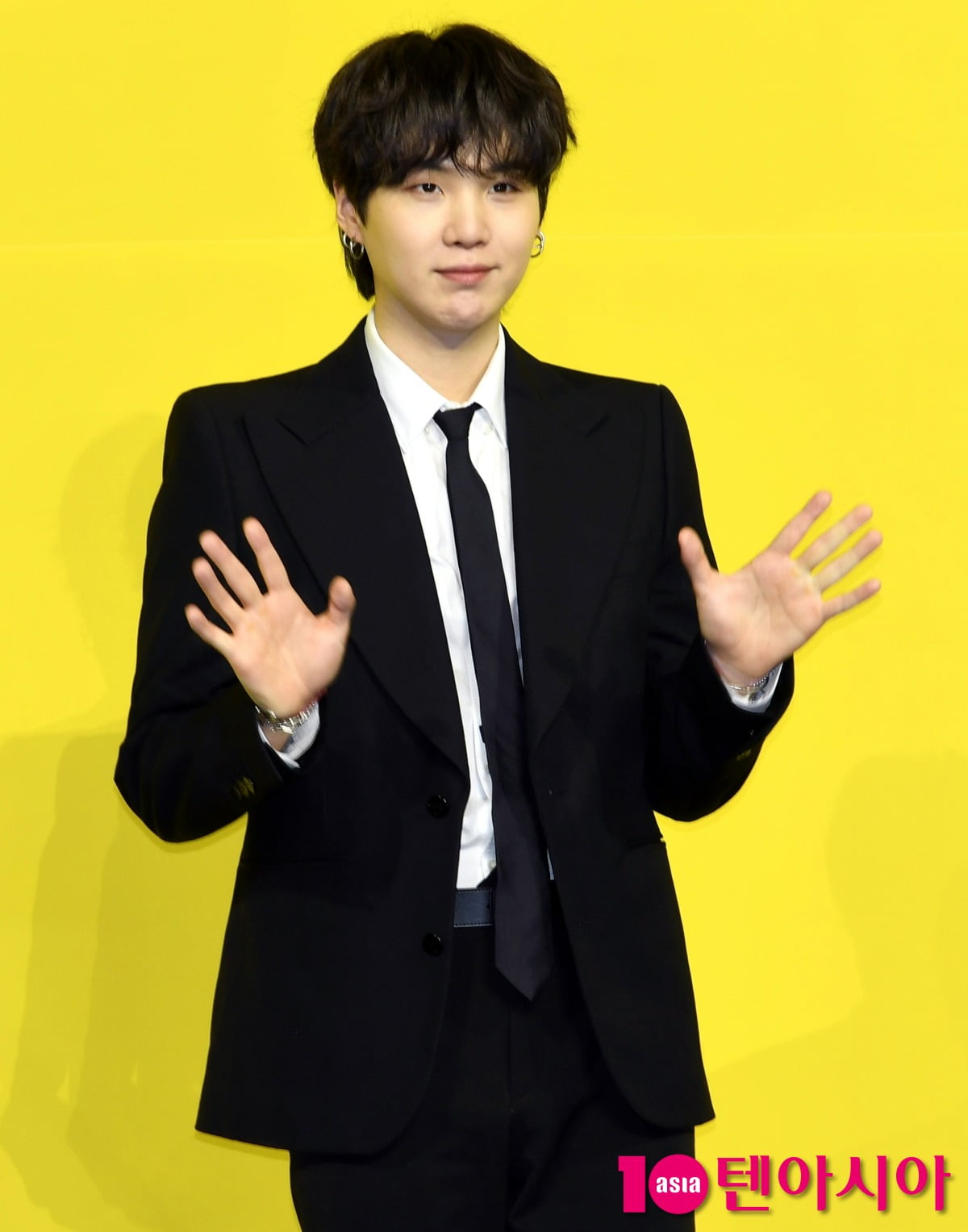 BTS member Suga will fulfill his military service obligation.
Suga will enter the training center on the 22nd. After receiving basic military training for a certain period of time, he begins alternative service as a social worker.
Suga said on the fan community Weverse, "I came to say hello! Thanks to ARMY (fan club name), I came here safely. And now the time has come. I will return after completing my service faithfully."
He said, "Please be careful during the chilly fall season. Stay healthy and see you all in 2025! ARMY!!!! I am always grateful and love you."
Previously, his agency Big Hit Music announced, "Suga will begin his military service obligation starting on the 22nd." Suga became the third member to fulfill his military service obligation, following Jin, who enlisted in December last year, and J-Hope, who enlisted in April this year.
Suga, born in 1993, was recommended by the Minister of Culture, Sports and Tourism to postpone his enlistment in accordance with the Military Service Act revised in 2020, and his enlistment was postponed until the end of this year. However, last month, it was announced that the application for cancellation of enlistment postponement was completed to fulfill military service obligations.
Unlike Jin and J-Hope, Suga was judged to be a social worker. He suffered a serious shoulder injury in 2020 and underwent surgery. The official reason is unknown, but there is speculation that shoulder surgery may have had an effect.
According to the agency, there will be no separate official events on the day of service start and training camp entry. In particular, BTS will remain with the agency after 2025. The agency said, "The board of directors has passed a resolution to sign exclusive contracts with BTS members RM, Jin, Suga, J-Hope, Jimin, V, and Jungkook. Based on this board resolution, Big Hit Music has signed an exclusive contract with all BTS members. "Contracts are concluded sequentially," he explained.
Considering the military service status of some members, contracts will be concluded individually and sequentially. Members currently serving in the military will complete their military service in 2025, when the new exclusive contract period begins. Hive said, "With the renewal of the contract, we will be able to participate in BTS' full-length activities, which we hope to do in 2025. Hive and Big Hit Music will provide all possible support to further strengthen the status of BTS." It was said.
Kang Min-kyung, Ten Asia reporter kkk39@tenasia.co.kr