MUSIC
Nam Seung-min will hold a mini concert before enlisting on October 13th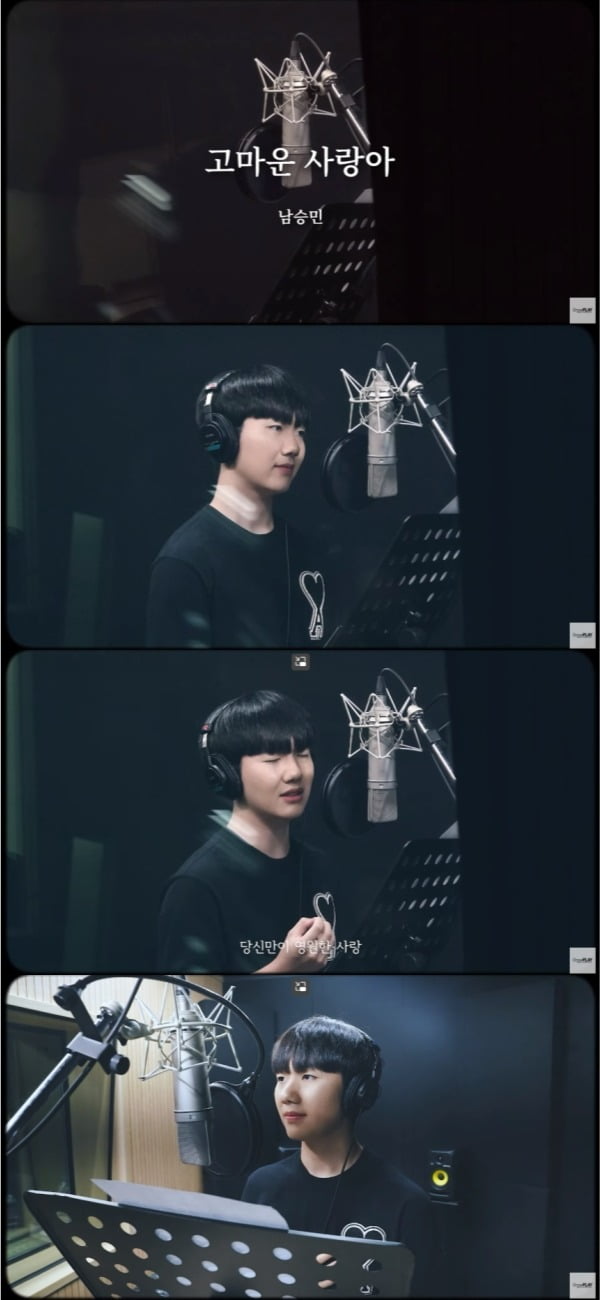 Singer Nam Seung-min prepared a special gift for his fans before enlisting in the military.
On the 17th, Nam Seung-min released a live clip of him passionately singing his new song 'Thank You Love' through his official YouTube channel. 'Thankful Love' is a song like a gift prepared by Nam Seung-min for his fans, who has to take a short hiatus ahead of his military service on October 10th.
In the video, Nam Seung-min completed a live performance that touched the hearts of listeners by passionately singing the song with a sorrowful emotion that shows his sincere feelings for his fans.
Previously, Nam Seung-min announced the news of a mini concert for fans through the official fan cafe 'Seungmin Deulle'. Nam Seung-min's 2ND mini concert 'Thankful Love' will be held at Seongam Art Hall on October 9th at 12:40 pm.
In this concert, not only will you be able to see a variety of selected songs, including new songs, but it will also be a meaningful time to communicate and share your thoughts with fans from a close distance before enlisting in the military. According to his agency Showplay Entertainment, Nam Seung-min is preparing a variety of special events for fans at this concert, such as a buffet-style meal and a hug party.
Nam Seung-min's new song 'Thankful Love', released on the 16th, is a romantic ballad with a slow tempo and calm melody, and is a song that shows off Nam Seung-min's unique, sorrowful sensibility. The lyrics of the song express love and gratitude for the time spent together with a loved one, while also containing a message to the fans who have loved them.
Nam Seung-min is scheduled to serve in the Navy military band after receiving basic military training at the training center on October 10th.
Kim Ji-won, Ten Asia reporter bella@tenasia.co.kr