MUSIC
BOYNEXTDOOR is performing well on major charts at home and abroad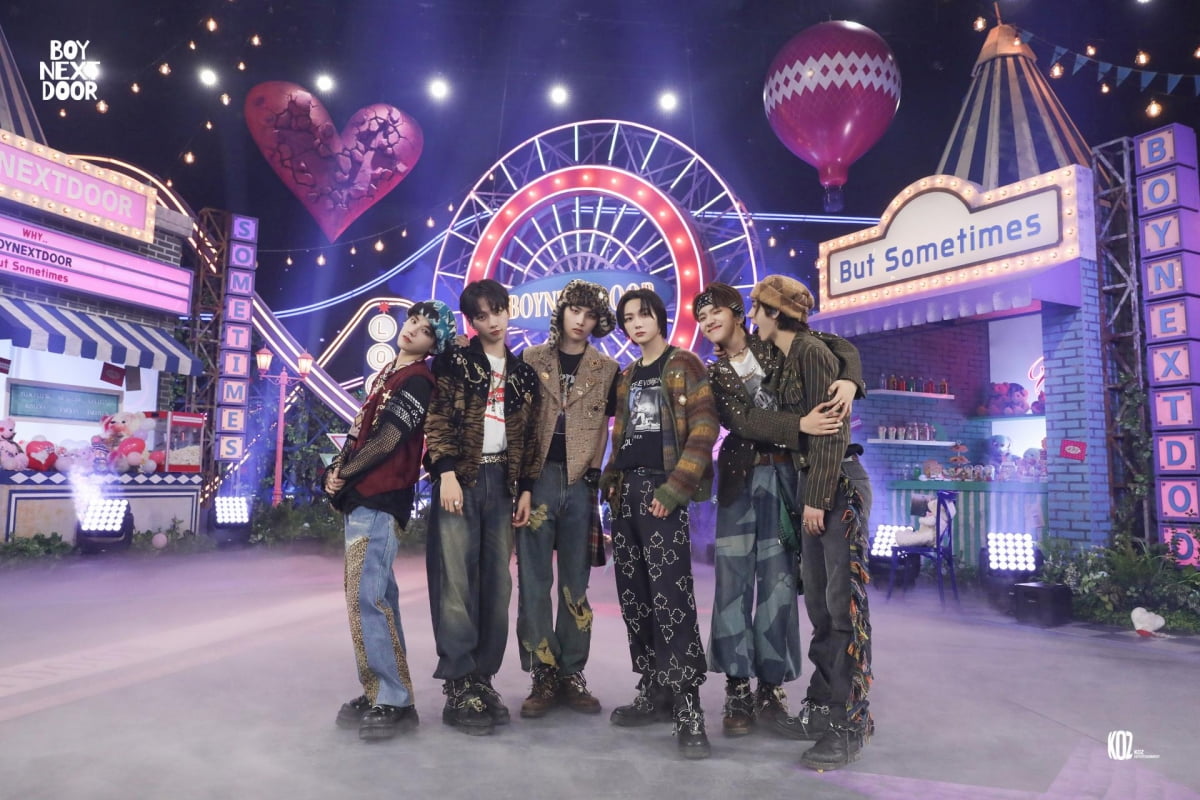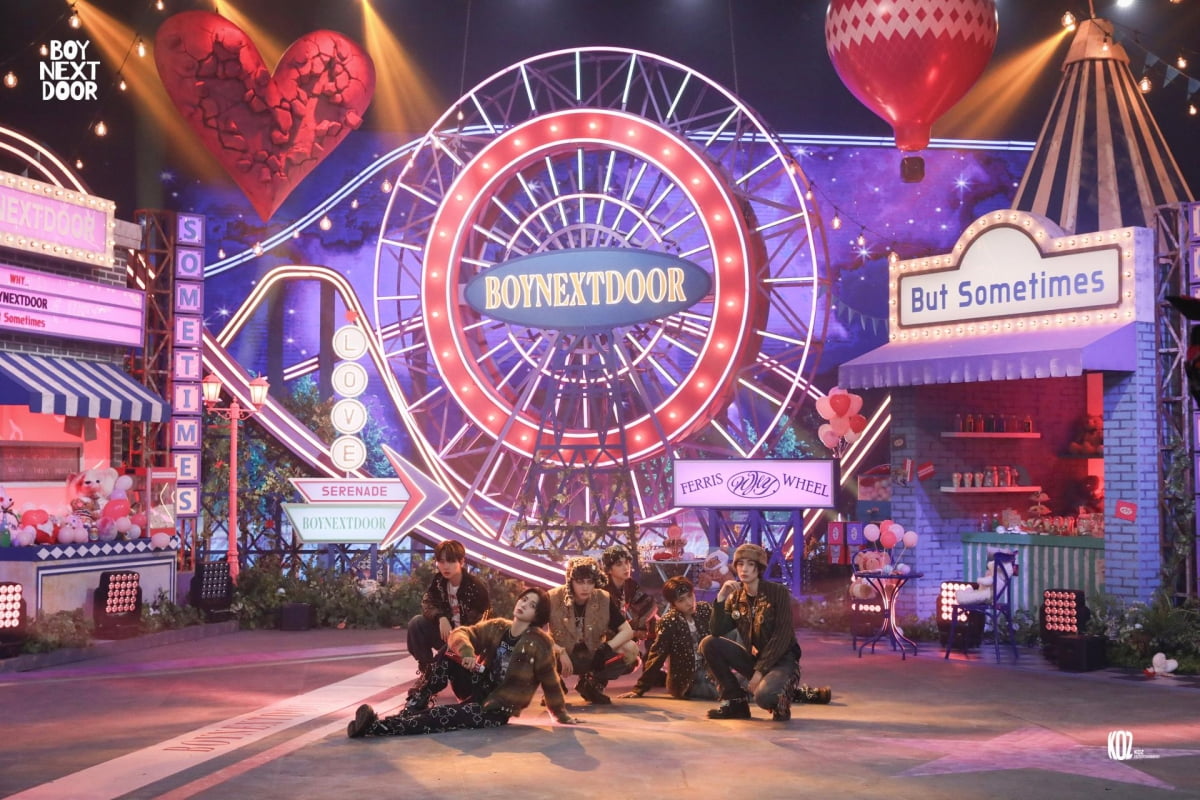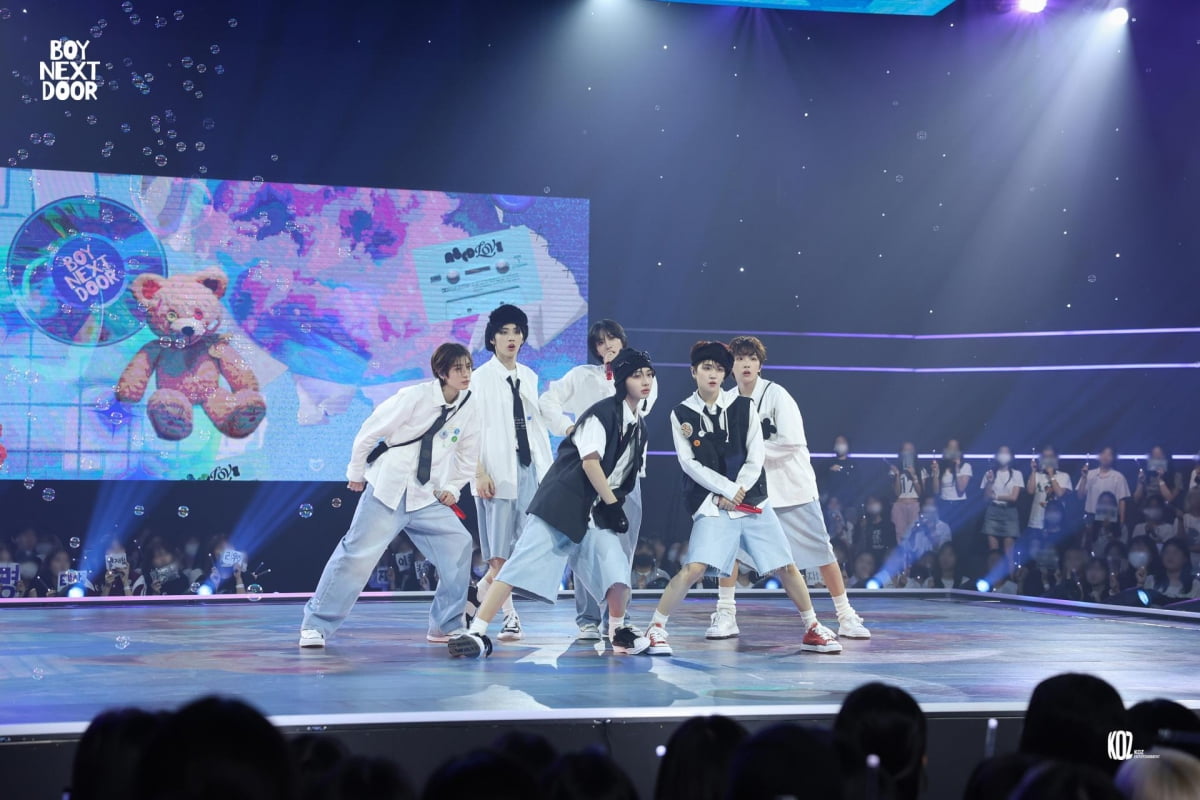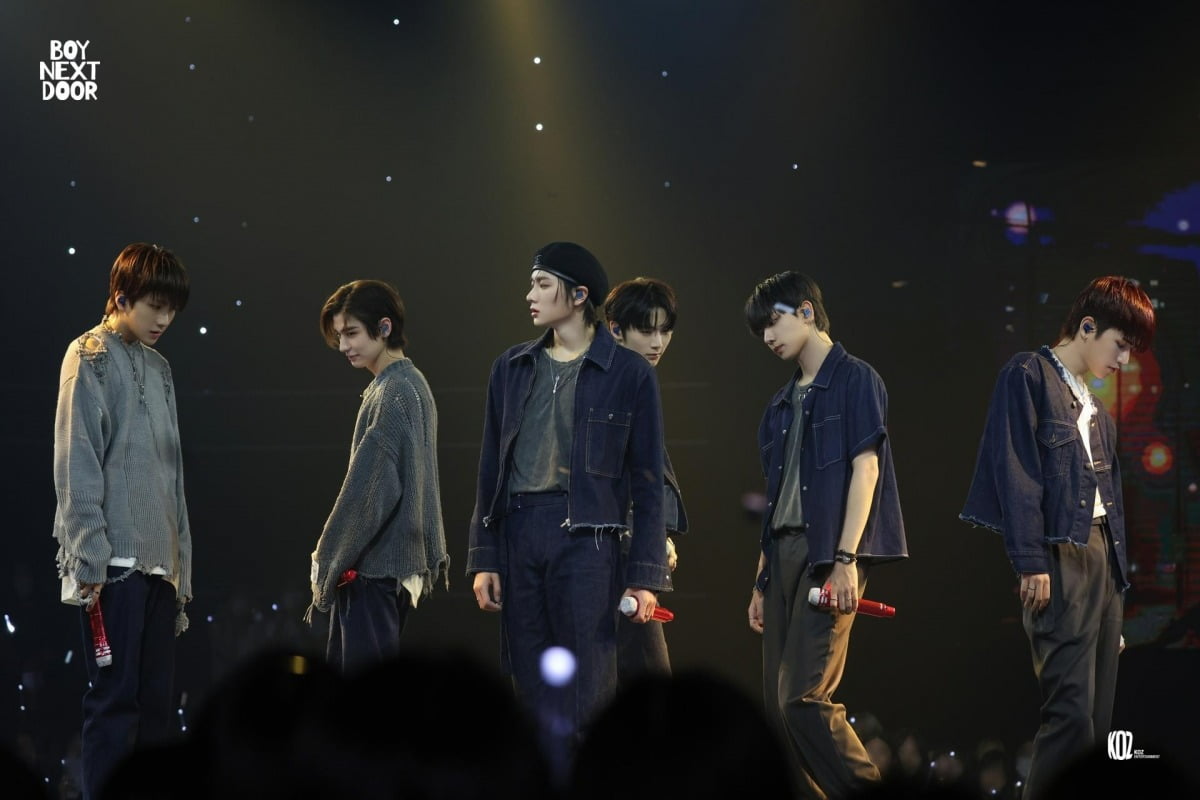 BOYNEXTDOOR is performing well on major charts at home and abroad, including the US Billboard. They are leading the team's box office success by capturing the eyes and ears of the public with the free energy they emit on stage.
BOYNEXTDOOR (Seongho, Liu, Myung Jaehyun, Taesan, Lee Han, Woonhak) is attracting attention by presenting high-quality live performances on various stages, from music broadcasts to radio programs and university festivals. SBS M, SBS FiL 'The Show', MBC M 'Show! During the first place encore stage of 'Champion', they held the trophy in their hands and performed a perfect singing performance while shedding tears, and their sense of improvising the lyrics "I can't remain as good friends" to "I will definitely remain as good singers" captivated viewers. received favorable reviews.
The unstoppable ad-lib that proves live performance is also a highlight of the 'What Does It Look Like' stage. At the Daedongje held at the Seoul campus of Kyung Hee University in Dongdaemun-gu, Seoul on the 14th, BOYNEXTDOOR changed the lyrics to "Kyung Hee Next Door" and "Jiho, Moon Seong-i, Jamie, Kyung Hee University." SBS's 'Inkigayo' also heated up the performance atmosphere by adding chuimsae at the right time.
BOYNEXTDOOR expresses the complex emotions contained in 'What Does It Look Like', from childish anger to desperation and regret, through various facial expressions and gestures, and is realizing the 'stage of their own making', which they consider to be their strength. The combination of lyrics that intuitively express the complex emotions of a first breakup and facial expressions not only increases immersion on stage, but also stimulates empathy among peers.
With this album, BOYNEXTDOOR entered the US Billboard main album chart 'Billboard 200' (as of September 23) for the first time, and was selected as 'Emerging Artist' and 'Heatseekers Album' targeting emerging musicians who are attracting attention around the world. It achieved chart success in a total of 7 categories, including number 1 on the charts. Prior to this, on the chart dated the 16th, the title song 'What Do You Think' ranked 5th on the 'Hot Trending Song' chart, the highest K-pop ranking of that week.
The music video for 'What Does It Look Like', which highlights the members' facial expressions, surpassed 30 million views on YouTube around noon on the 17th, less than two weeks after its release. It reached #1 on the 'Daily Korean Viral 50' chart (as of September 18), which ranks based on the amount of buzz among Spotify users.
BOYNEXTDOOR will appear on Mnet's 'M Countdown' at 6 PM on the 21st and perform 'What Does It Look Like'.
Kim Ji-won, Ten Asia reporter bella@tenasia.co.kr