MUSIC
BLACKPINK holds the finale of its world tour at Gocheok Dome in Seoul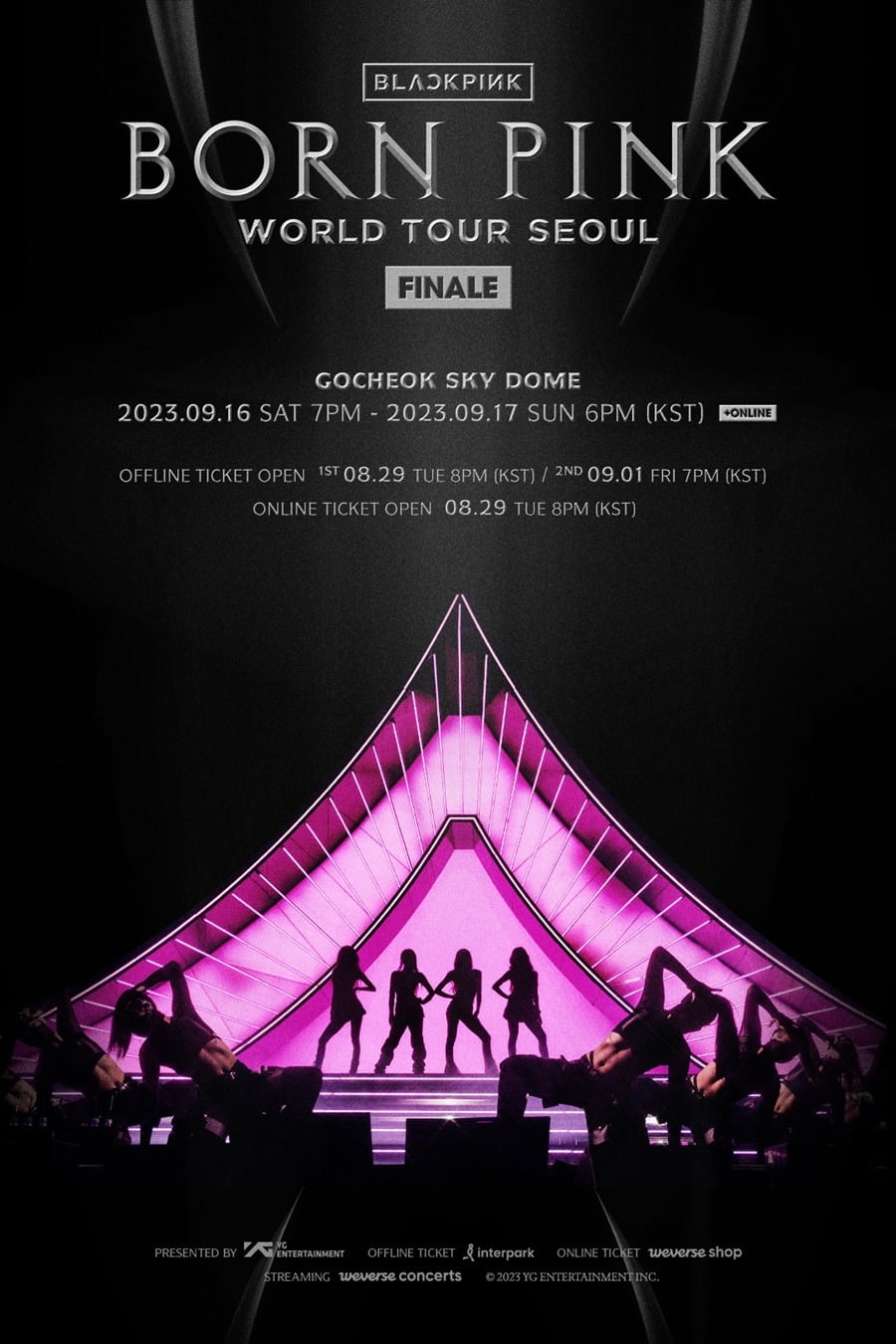 BLACKPINK finally concludes the [BORN PINK] world tour at Gocheok Sky Dome in Seoul today (16th) and tomorrow (17th). The destination of their journey, which created a new page in K-pop history, is Korea, the starting point.
It is a festival that is completed together with domestic fans from start to finish, and at the same time, it is a festival that consolidates performances for about a year, so it is drawing great attention. Their agency, YG Entertainment, explains that in addition to the stage control and directing know-how they have accumulated over the years, they are expected to be able to feel with their five senses why music fans around the world are so passionate about 'Blackpink.'
◆ 64th performance, 'King of the Rings' performance that conquered festivals in the US and UK
Since October of last year, Blackpink has carried out the largest tour in the history of a girl group, reaching 64 concerts in 34 cities in North America, Europe, Asia, Oceania, and the Middle East, including encore performances. Meanwhile, he was the first Asian artist to headline the world's largest music festivals, Coachella Festival in the U.S. and Hyde Park in the U.K., showing off his 'world class' side.
The agency said that the Seoul performance was prepared by carefully selecting only the best results that condensed what had been done so far. It is the complete version of [BORN PINK]. In particular, we plan to actively use some of Coachella's performances in the composition to recreate the thrill of that time in Korea, and arrange some hit songs so that they can only be heard at this event. The largest number of dancers ever deployed during the tour adds to the overwhelming sense of scale.
◆ Colorful production variations that increase scale and add newness
YG performance production has continued to evolve in various environments and variables in each country. As she was the first K-pop female artist to enter Gocheok Dome, Korea's largest indoor performance hall, she made great efforts to communicate closely with all audiences by comprehensively expanding production elements such as stage size, LED screen, laser, lighting, and special effects.
Coachella's Hanok tile set, which drew praise from global fans and influential foreign media, was newly produced. In order to preserve Korea's unique beauty and symbolism, we did not miss a single detail and focused on details such as curved expression, material, and three-dimensional effect.
◆ Anywhere together… A festival to enjoy with BLINKs from around the world
As the performance on the 17th is a special moment that marks the end of the long journey, it will be the first simultaneous online streaming of the [BORN PINK] tour, and invites BLINKs from around the world to a spectacular festival beyond physical boundaries. It is expected to be a meaningful gift not only for the fans who have been with us so far, but also for the audience who unfortunately cannot come to the concert venue.
There are various things to enjoy throughout Seoul. A collaboration pop-up with Verdi, which has thrilled fans in the UK, France, and the US, will land near Hongdae. On the day of the performance, there will be various booths and an audience carbon calculator event to encourage carbon reduction in daily life, so it is expected to be both fun and meaningful.
Kim Ji-won, Ten Asia reporter bella@tenasia.co.kr