MUSIC
NewJeans' 'Hype boy' surpasses 400 million streams on Spotify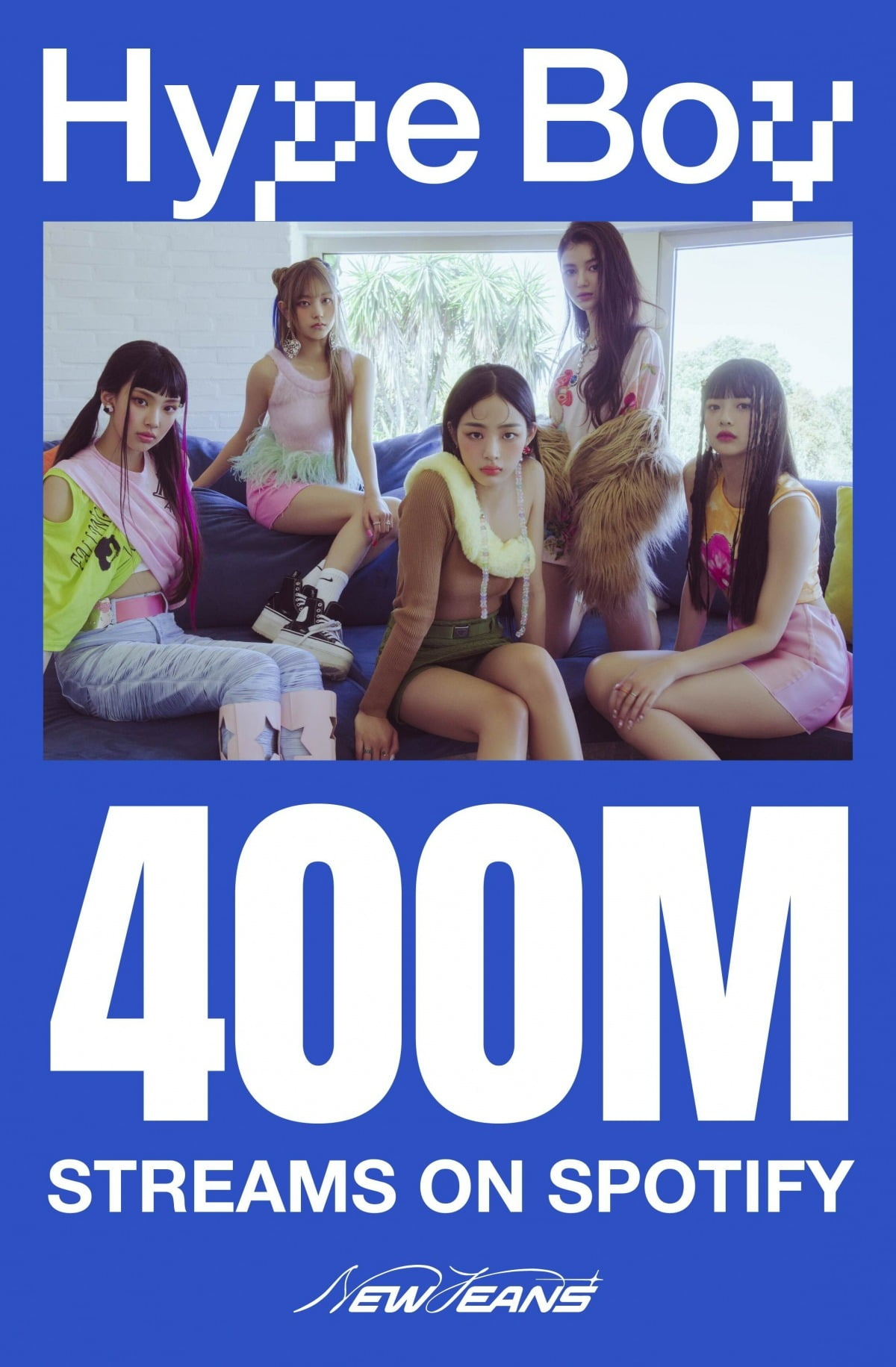 NewJeans' 'Hype boy' became the third NewJeans song to reach 400 million streams, following 'OMG' and 'Ditto'.
According to Spotify, the world's largest music platform, on the 15th, NewJeans' (Minzy, Hani, Daniel, Haerin, Hyein)'s debut song 'Hype boy' was played 4228,799 times as of the 13th. 'Hype boy', released in August of last year, is one of New Genes' mega-hit songs and still maintains a high ranking on the charts of major domestic music sites. This song is also listed on the US Billboard's 'Global (excluding the US)' latest chart (as of September 16) and has been a long-running hit for 57 weeks.
As existing songs including 'Hype boy' continue to gain popularity, the recently released 2nd mini album 'Get Up' is greatly loved, and the cumulative number of Spotify plays of the songs released so far by NewJeans is 2.5 billion (as of September (as of the 11th). In particular, the title song 'Super Shy' of 'Get Up' was played more than 200 million times in just two months after its release. This is a new record for a New Genes song to exceed 200 million streams in the shortest period of time.
NewJeans has a total of 7 songs worth hundreds of millions of streaming songs on Spotify. 'OMG', 'Ditto', and 'Hype boy' were streamed more than 400 million times each, 'Super Shy' and 'Attention' were streamed more than 200 million times each, and 'Cookie' and 'Hurt' were streamed more than 100 million times each.
NewJeans appeared on the Japanese special music broadcast 'NHK MUSIC EXPO 2023' on the 14th and performed the new song 'ETA'. 'NHK MUSIC EXPO 2023' is a special live show where top artists active around the world gather and interact through music.
Kim Ji-won, Ten Asia reporter bella@tenasia.co.kr