MUSIC
ATEEZ's 'BOUNCY' MV reached 100 million views in just 3 months of release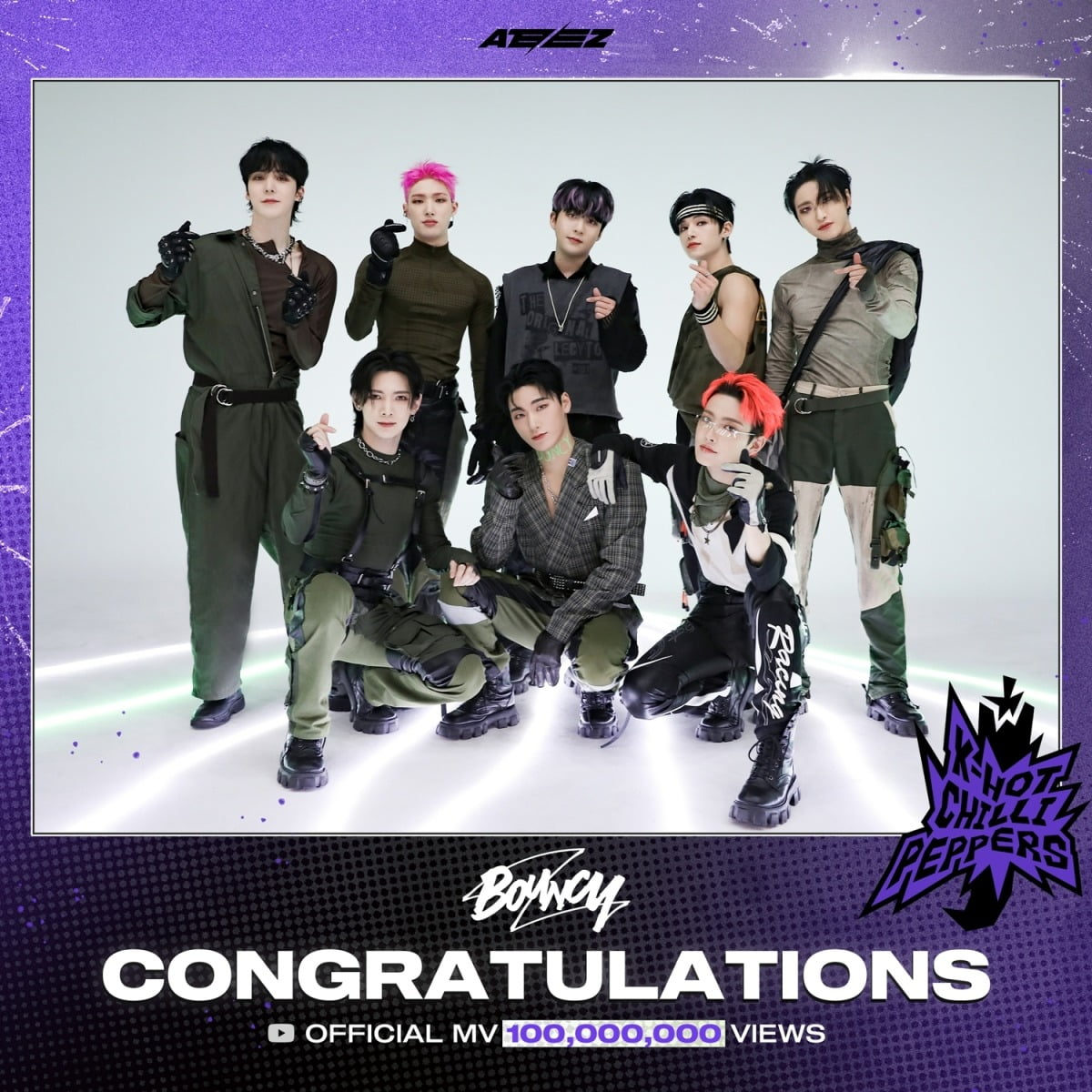 ATEEZ's 'BOUNCY (K-HOT CHILLI PEPPERS)' music video reached 100 million views in about 3 months after its release.
Ateez's 'Bouncy' music video surpassed 100 million views on YouTube around midnight on the 13th. As a result, ATEEZ now has two music videos with a total of 100 million views, including the title song 'Wonderland' from its first full-length album 'Treasure Epi.pin: All to Action', followed by 'Bouncy'.
The title song 'Bouncy' of ATEEZ's 9th mini album 'The World Episode 2: Outlaw', released on June 16th, is 'Gender, origin, age, religion, and nationality don't matter as long as there is music that makes your heart beat' It is a song that contains the message:
'Bouncy' is attracting the attention of global K-pop fans by showing ATEEZ's performance, such as 'train play' choreography and waist bending choreography reminiscent of 'limbo', as well as a rough melody that keeps driving and direct yet witty lyrics. received.
ATEEZ achieved a career high by ranking 2nd on the US Billboard 200 chart with their 9th mini album, and showed off their strong presence by appearing on the chart for 5 consecutive weeks even after the end of their official activities. In addition, they became the second K-pop boy group to enter the UK's 'Official Album Chart TOP 10' and even took first place on Japan's Oricon Weekly Album Chart.
ATEEZ will conclude ''The Fellowship: Break the Wall' in Asia' in Manila on the 16th.
Kim Ji-won, Ten Asia reporter bella@tenasia.co.kr