MUSIC
Group Kep1er releases first concept photo of comeback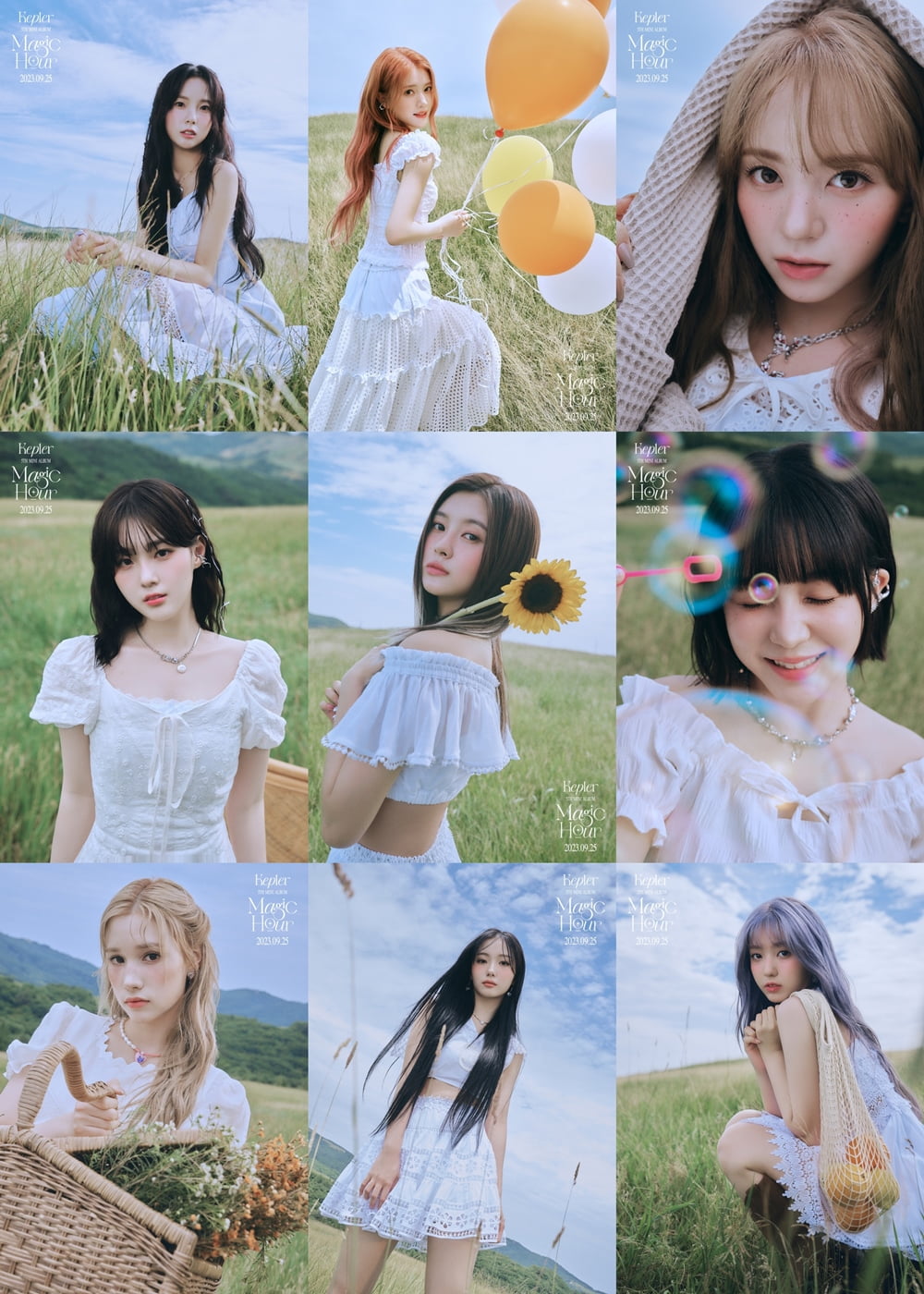 The group Kep1er has released its first concept photo, giving a glimpse into the mood of the new album.
Kepler (Choi Yu-jin, Xiaoting, Mashiro, Kim Chae-hyun, Kim Da-yeon, Hikaru, Huening Bahi, Seo Young-eun, Kang Ye-seo) will release their fifth mini-album 'Magic Hour', which will be released on the 25th through official SNS at midnight on the 11th. Personal photos of the 'SUNKISSED' version were released.
In the released photo, Kepler is radiating the charm of 9 people and 9 colors against the backdrop of green nature. The nine members captured everyone's attention by capturing the moment shining under the warm sunlight with classic white color styling.
In particular, Kepler revealed a refreshing and energetic mood with natural and dynamic poses, and thrilled fans by showing lovely and kitschy visuals using various props such as soap bubbles, flowers, and balloons.
Kepler's new album 'Magic Hour' is an album that depicts a 'magical moment' when the whole world revolves around love. Kepler, who finally realized the feeling of 'love' after going through confusion between feeling dizzy and dizzy and excited, sings about love once again.
Meanwhile, Kepler's fifth mini album 'Magic Hour' will be released on various online music sites at 6 PM on the 25th.
Kim Se-ah, Ten Asia reporter haesmik@tenasia.co.kr