MUSIC
Three reasons to look forward to CRAVITY's comeback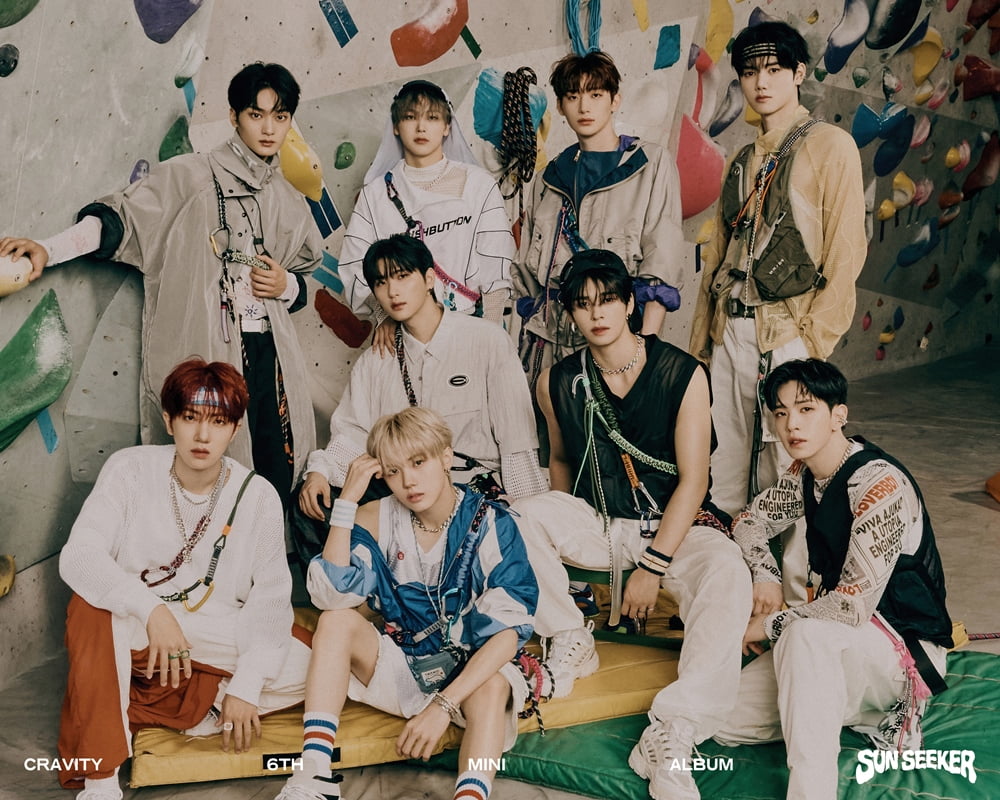 Group CRAVITY (Serim, Allen, Jeongmo, Woobin, Wonjin, Minhee, Hyungjun, Taeyoung, Seongmin) writes the narrative of youth.
According to their agency Starship Entertainment, Cravity will return to the music industry after 6 months with their 6th mini album 'SUN SEEKER' on Monday the 11th.
Cravity, who previously raised the heat for their comeback by pre-releasing the double title song 'Cheese' on the 1st, exuded the tireless energy of youth through 'Sun Seeker'.
Cravity has succeeded in establishing their own unique field among the 4th generation idols by putting their unique 'powerful positive energy' at the forefront along with 'refreshingness'.
We pointed out the expected points of Cravity's new album 'Sun Seeker', which contains the expanded story of youth and musical growth.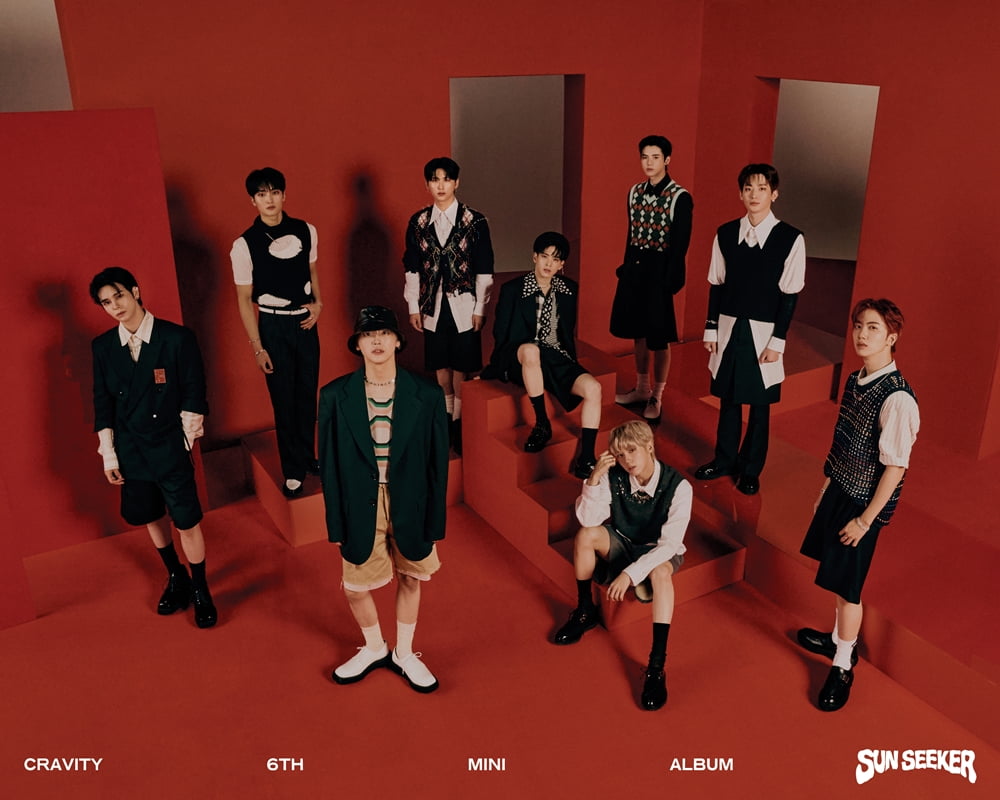 #Expansion of CRAVITY's 'Youth' story
Cravity, who has unfolded an unrivaled narrative of youth, returns with a newly unfolding story of youth. Cravity, who delivered the message that 'each piece comes together to create empathy' through their previous work 'Master: Peace', goes further to convey the overwhelming energy of youth with the story of finding the strength and individuality that only you can have and achieving your dreams. It shows.
Cravity, who will once again begin the endless race toward youth, respects everyone's individuality and respects everyone's individuality through this new album, filled with messages of passionate dreams, as the album title 'The Sun Chaser' suggests, and the lives of you, me, us, and each other. I support you. The refreshing and cheerful melody combined with the bright and energetic mood of the members predicts a pleasant narrative restaurant that continues the story of the past.
#Establishment of CRAVITY's 'youth' style
Cravity, who are pioneering their own unstructured path and singing about the love, hopes, and dreams of youth, once again hit the tastes of K-pop listeners by delivering their unique feel-good energy and young vibes in this album. It goes out.
In the title song 'Ready or Not', Cravity shows the infinite love of youth that they want to achieve by throwing everything. Showing a unique style that combines lightness and intensity, the group plans to present an enterprising Cravity style of love with an overwhelming performance that stimulates emotions and senses, as well as a refreshing melody and active vocals that emphasize the members' individuality.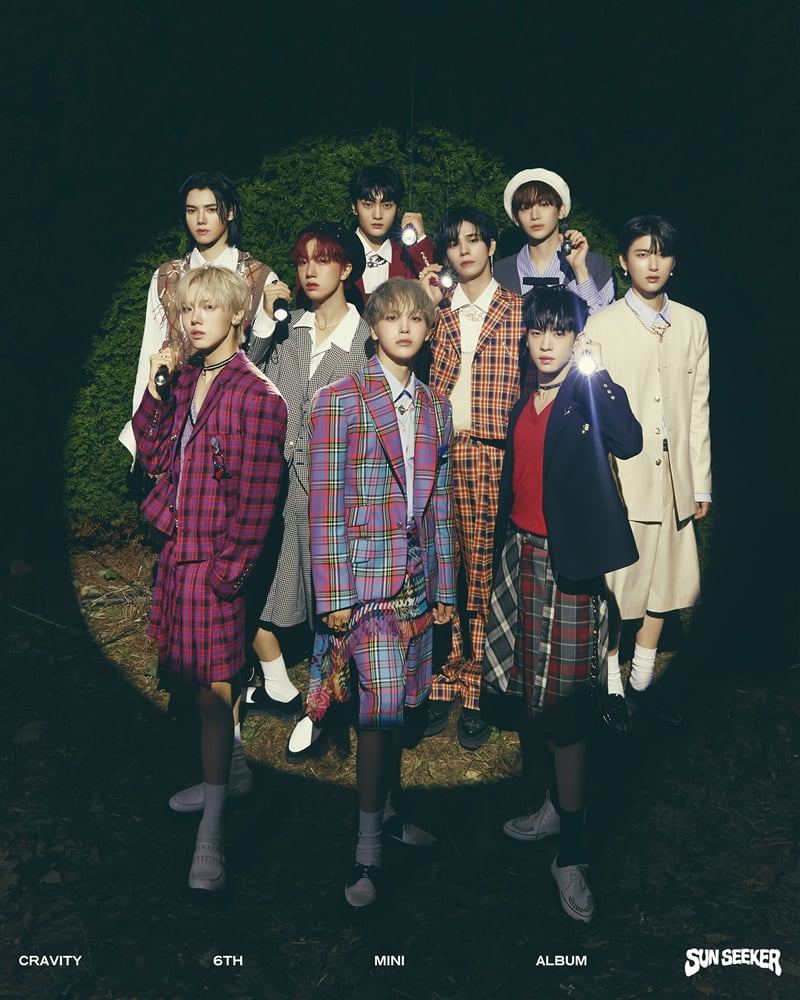 #'Youth' Cravity's musical growth
The new album 'Sun Seeker' includes double title songs 'Cheese' and 'Ready or Not', as well as 'MEGAPHONE', 'Vibration', '9 o'clock', and 'LOVE'. A total of six songs are included, including 'FIRE)'. Among these, Woobin participated in the lyrics and composition of 'Vibration' and established his presence as a producing idol. Previously, Woobin produced the songs 'Colorful' and 'Light the Way' included in the previous album, proving his wide musical ability that is not limited to being the team's main vocalist.
Serim and Allen, who have consistently participated in rap making in Cravity music, are once again featured in the credits of not only the title song 'Ready or Not', but also many other songs, including 'Megaphone', 'Vibration', 'Nine O'Clock', and 'Love Fire'. Raise the expectations of fans
Meanwhile, Cravity's sixth mini album 'Sun Seeker' will be released on various music sites at 6 PM (KST) on the 11th.
Kim Se-ah, Ten Asia reporter haesmik@tenasia.co.kr