MUSIC
Group LE SSERAFIM successfully completes its first solo concert in Japan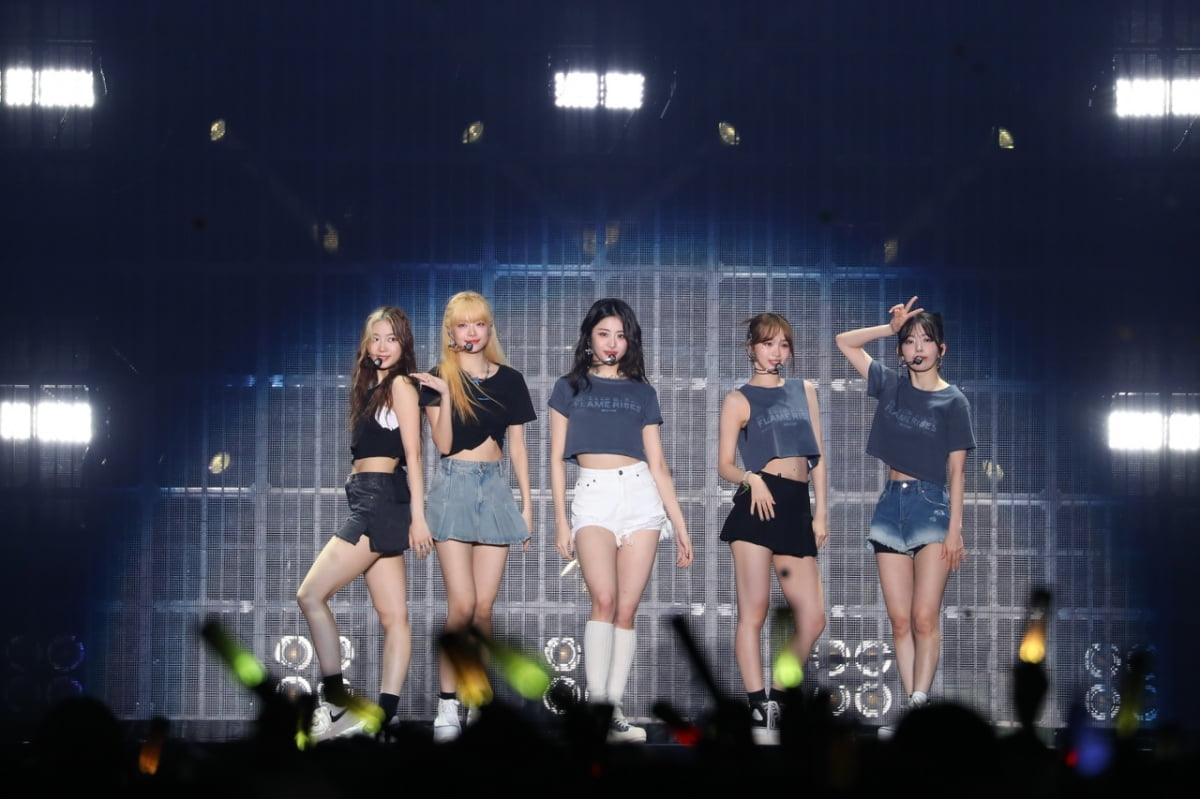 LE SSERAFIM successfully completed 6 performances in 3 cities in Japan.
Le Seraphim (Kim Chae-won, Sakura, Heo Yun-jin, Kazuha, Hong Eun-chae) will hold their first solo tour '2023' in three Japanese cities, starting with Nagoya on the 23rd and 24th of last month, Tokyo on August 30-31, and Osaka on September 6-7. LE SSERAFIM TOUR 'FLAME RISES' IN JAPAN' was held.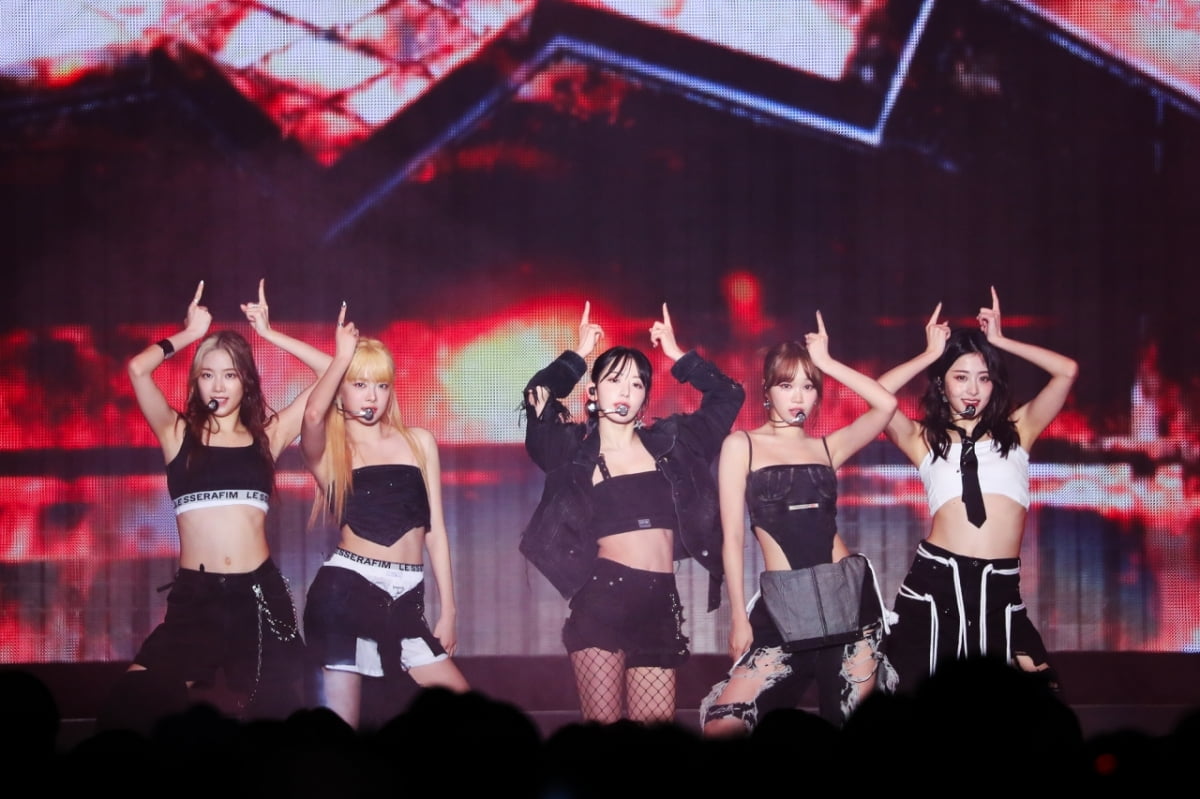 Le Seraphim, who attracted attention by holding a high-speed solo tour just over a year after their debut, sold out all performances in Seoul and Japan, and demonstrated their overwhelming ticket power by mobilizing a total of 60,000 audiences in Japan alone.
In this performance, Le Seraphim performed the hit songs 'FEARLESS', 'ANTIFRAGILE', 'UNFORGIVEN (Feat. Nile Rodgers)', and 'Blue Flame' in Japanese, and performed the original Japanese song 'Choices' for the first time. It received a great response as a customized stage for local fans.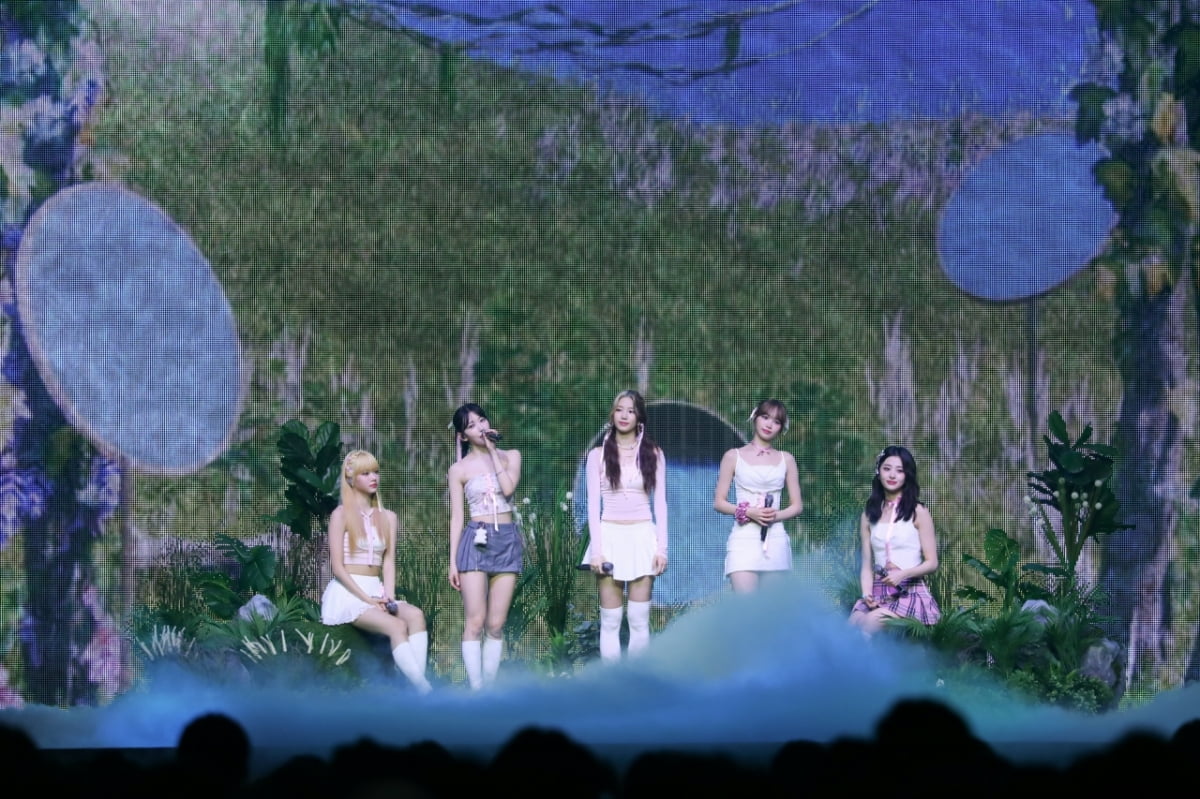 In addition, from 'The Great Mermaid', 'Impurities', 'The Hydra', and 'Eve, Psyche and Bluebeard's Wife' with powerful choreography to 'Sour Grapes' and 'Good Parts (When the quality is bad)' with sweet vocals. But I am)' and the new song 'We got so much', the diverse set list gave fans unforgettable memories.
'Fire in the Belly', which is gaining popularity with the lyrics "You should be my companion," marked the end of each performance, and the audience enjoyed the lingering sound by singing along until the end.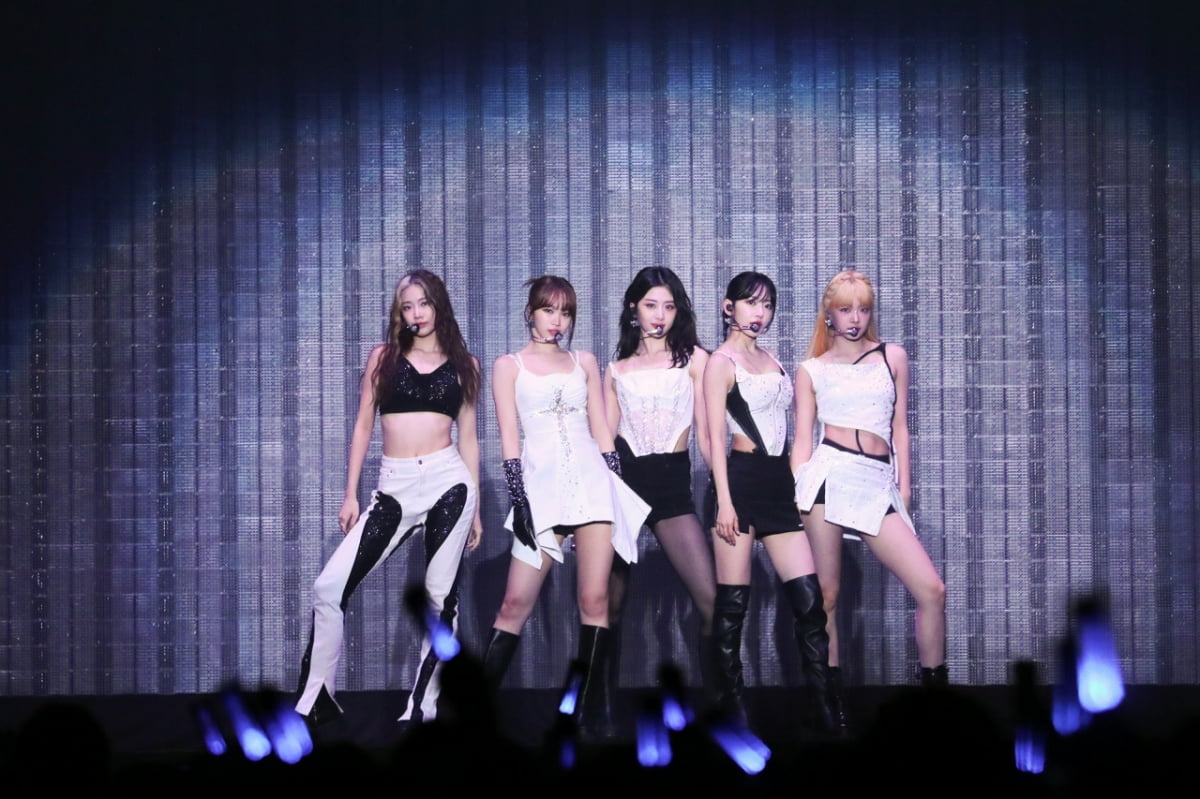 Le Seraphim said in the end, "I can't believe that such a large concert hall is filled with FEARNOT (fandom name). I think this is possible because the five members are together. Just by the presence of Peona people, we become stronger and feel more comfortable. We will continue to work hard to create happy memories together. Thank you for always giving me so much love. He ended the Japanese performance with the words, "I will come back as a more grown-up person."
Meanwhile, Le Seraphim will continue the solo tour '2023 LE SSERAFIM TOUR 'FLAME RISES'' in Hong Kong (September 30 - October 1), Jakarta (October 3), and Bangkok (October 7 - 8). Goes.
Kim Se-ah, Ten Asia reporter haesmik@tenasia.co.kr