MUSIC
Boy Next Door performed live on stage as a global comeback show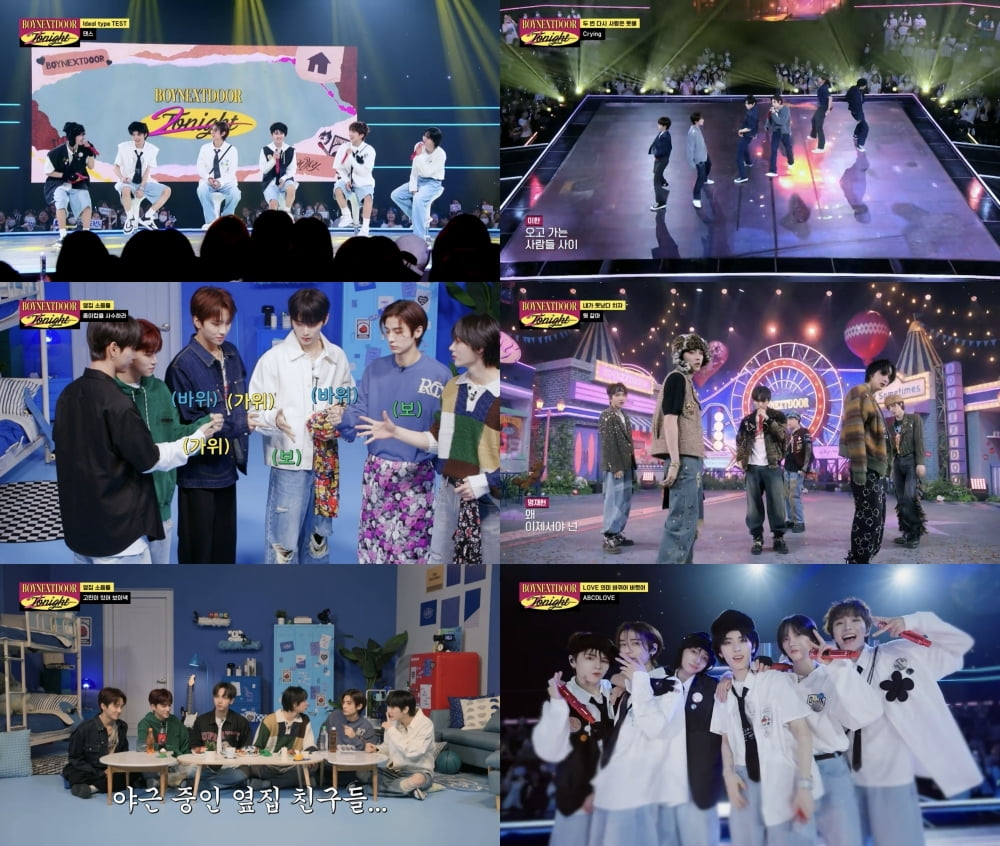 BOYNEXTDOOR presented a 'ear-hogang' live stage to fans through a global comeback show.
BoyNextDoor (Seongho, Liu, Myung Jaehyun, Taesan, Lee Han, Woonhak) held a global comeback show 'BOYNEXTDOOR 2NIGHT' on the 4th at 8 PM on Mnet, Hive Labels, and M2 YouTube channels. I met fans from all over the world. At the comeback show, which was held under the concept of a talk show, the performance of a new song from the first mini album 'WHY..' was revealed for the first time.
Boy Next Door, who made a super-fast comeback after 3 months, said, "I am happy because it is my first comeback and this is the first time I show my new song to my fans." He then said to the fans who filled the audience, "I am here with the people I love the most." "It's fun to be together," he said.
On this day, Boy Next Door opened the comeback show wide with the stage of 'Crying', which lyrically expressed the pain of the first breakup. On the 'ABCDLOVE' stage, the trendy team's colors were revealed through a performance specialized in short form. The last stage of the title song 'What Does It Look Like' showed off a performance full of intense energy.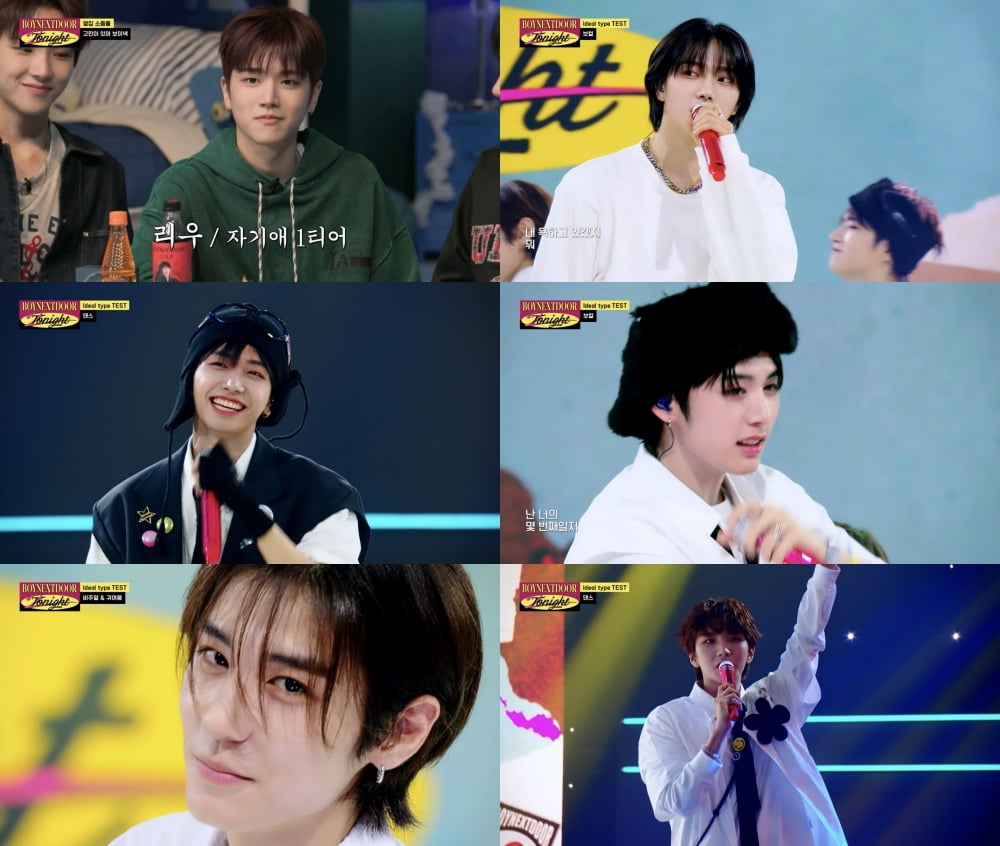 In the 'Ideal Type Test' prepared with the intention of showing fans everything they want, BoyNextdoor showed off elements that fans would like, such as dance, cover songs, member love & teamwork, and visuals & cuteness.
They also prepared a cookie video parodying recently popular memes such as 'Positive Applause' and 'Conjunctive Love Confession', as well as the 'Member Pushing Dragon Experiment' to find out the members' reactions after suddenly turning off the song in the practice room.
At the end of the comeback show, Boy Next Door said, "We prepared and practiced a lot for one stage. There were difficult times, but I was able to overcome them because I only thought about how I could show my fans better. "I hope you will think of it as a stage where we confess to you, like our song 'Serenade,'" he said with sincere thoughts, adding, "I know that it is not easy to support someone. So I am always grateful to my fans. "I love you," he said with a moving heart.
Meanwhile, Boy Next Door, who released their first mini album 'WHY..' on the 4th, will begin their music broadcast activities starting with Mnet's 'M Countdown' on the 7th.
Kim Se-ah, Ten Asia reporter haesmik@tenasia.co.kr