MUSIC
HYBE Next girl group's name has been decided as 'I'LL-IT'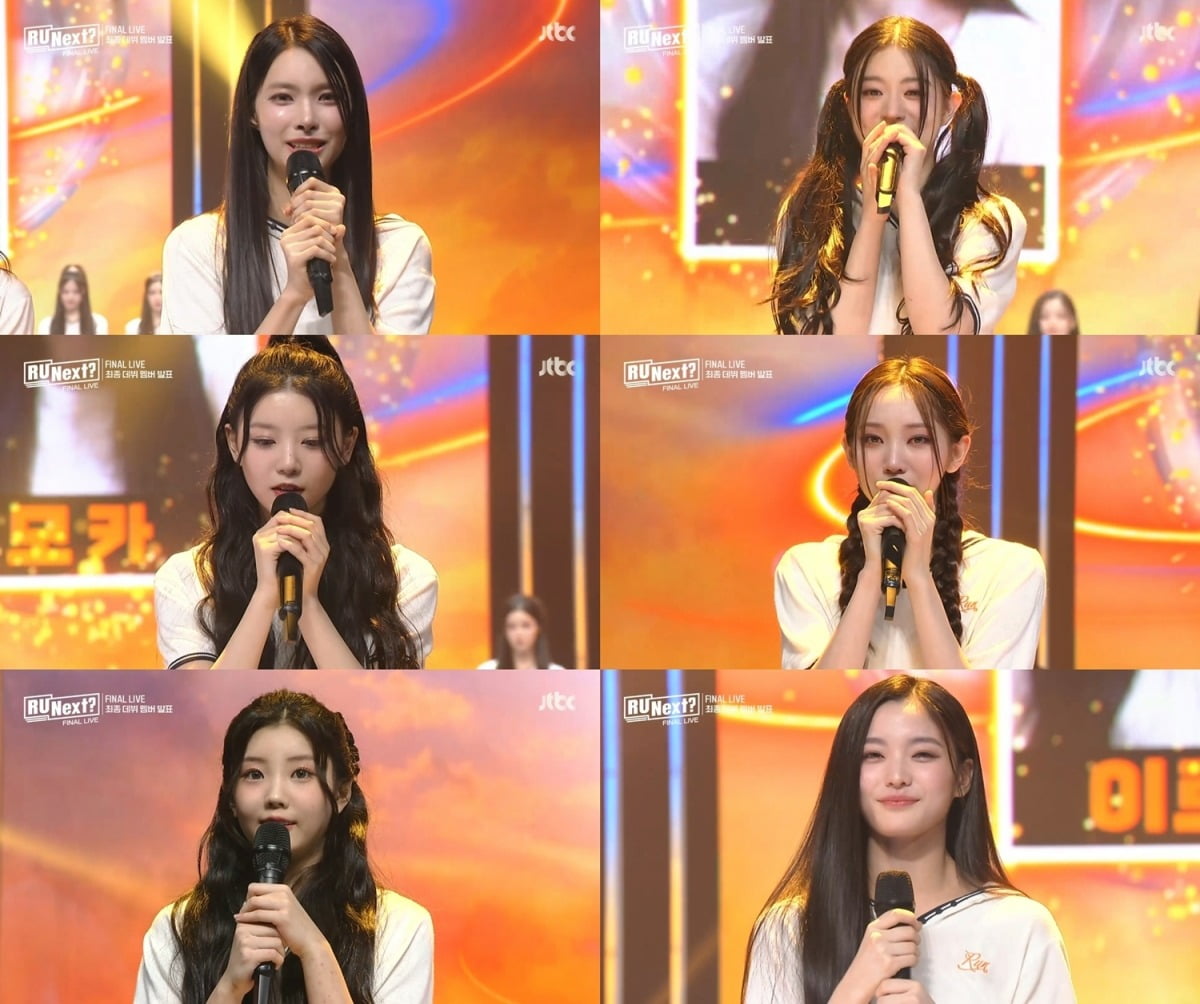 The debut members of HYBE Next girl group have been confirmed. The members selected through the survival program 'R U Next?' are Yoona, Minju, Mocha, Youngseo, Wonhee, and Iroha, and the group name is I'LL-IT.
I'LL-IT combines the independent and progressive will (I will) and the pronoun (It), which means something special. Depending on the verb that goes between the two words, they can become anything and are expected to become anything. As a group with great potential, their direction is also reflected.
They participated in JTBC's 'RU Next?' broadcast live on the 1st. In the final episode, a new song mission and a theme song mission were performed. As they were talented people who survived through a total of 7 hurdles over 10 weeks, they put on the best performance of the day.
The stage of the new song 'Aim High', in which MC Choi Soo-young participated in writing the lyrics, shone with the positive energy of the participants moving toward a higher goal. On the stage of another new song, 'Desperate', the desperate and intense aspirations of those who are about to debut were expressed through a charismatic performance.
'RU Next?' marked the beginning and end of the program. The theme song 'Full Speed' was performed by the 10 people who advanced to the final round, adding to the emotion. As the song title suggests, the stage was filled with the dreams and passion of the participants who ran full speed toward their dreams, leaving a long lasting impression.
The final debut members who crossed the finish line watched by viewers from 182 countries and regions around the world were Yoona, Minjoo, Mocha, Youngseo, Wonhee, and Iroha. The agency selected four people based on the two people who ranked high in the first and second rounds of voting and the skills and potential they showed on and off stage.
It was a moment of mixed joy and sorrow as each person was called. However, all the participants shed tears of joy and emotion with the same heart, touching the hearts of viewers.
HYBE Chairman Bang Si-hyuk encouraged the 22 participants on their journey and said, "I will sincerely support the future of I'LL-IT, which will represent the new generation. Although 'RU Next' is coming to an end, I hope it will be an opportunity to take everyone one step closer to their dreams. "The trainees who failed will also make a great leap forward based on their past experiences."
'R U Next?', which first aired on June 30, featured fierce competition in each episode with 22 trainees from Belif Lab participating to become a 'global K-pop star'. The 12 people who were eliminated also performed the second round contest song once again and responded to the fans who have shown a lot of love and support.
Kim Ji-won, Ten Asia reporter bella@tenasia.co.kr