MUSIC
New Jeans nominated for MTV VMA 'Group of the Year'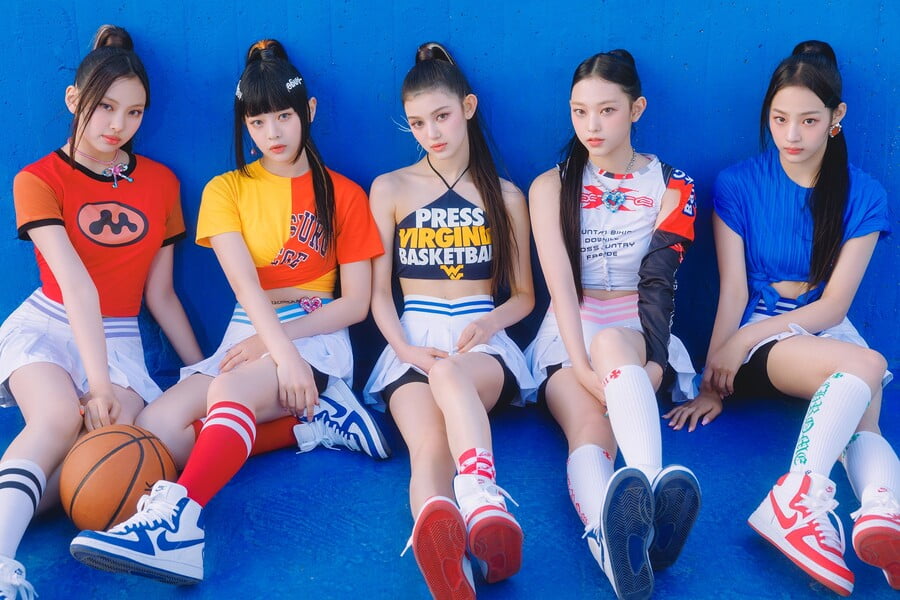 NewJeans was nominated for the 'MTV Video Music Awards (MTV VMA') for the first time since their debut.
According to the additional nomination list announced by the US '2023 MTV VMA' on the official website on the 1st (local time), New Jeans was nominated in the 'Group of the Year' category. This is the first time in one year since their debut that New Jeans has been nominated for an award at a prominent awards ceremony in the mainstream pop market.
New Jeans created a global sensation with their 2nd mini album 'Get Up', reaching the top of the Billboard 200 in the shortest period since debut among K-pop groups in history, and having their 3 title songs enter the 'Hot 100' at the same time. In addition, last month, they appeared in a series of large overseas festivals such as 'Lollapalooza Chicago' in the US and 'Summer Sonic' in Japan.
Meanwhile, New Jeans' global chart success has continued for two months. In the UK's official latest chart (as of September 1), 'Super Shy', one of the triple title songs of 'Get Up', ranked 85th in the 'Top 100' single chart and stayed on the chart for 8 consecutive weeks. It was done. This song entered the chart as of July 14th at number 59, then reached its highest ranking of 52nd (as of July 28th), and is showing signs of long-running popularity, showing signs of slowing down for a while before making a comeback.
New Jeans is also continuing to do well on Spotify, the world's largest music streaming platform. 'Super Shy' ranked 17th in Spotify's Global 'Weekly Top Songs' (as of August 31) and 55th in Spotify's US 'Weekly Top Songs', having been on the charts for 8 weeks.
Kim Se-ah, Ten Asia reporter haesmik@tenasia.co.kr