MUSIC
BOYNEXTDOOR expresses the innocent emotions of youth with intense energy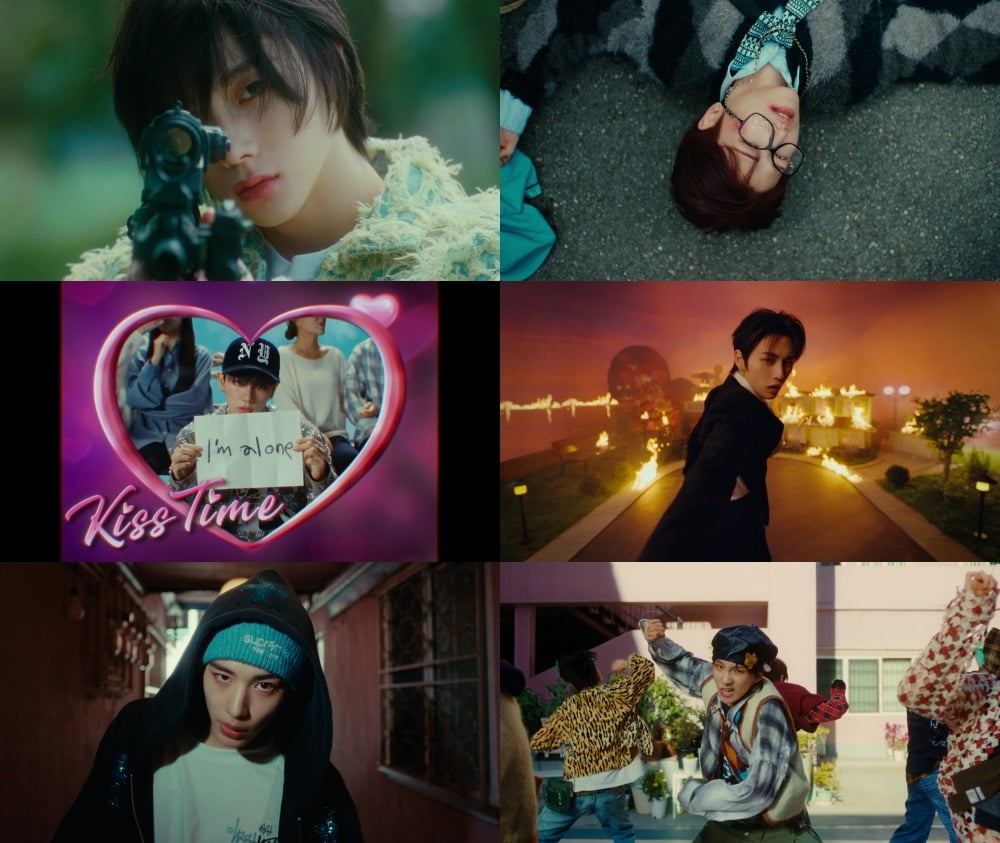 BOYNEXTDOOR, who is making a comeback with the new song 'What Do You Think' on the 4th, expresses the emotions of young youth with hip and intense energy.
BOYNEXTDOOR (Seongho, Liu, Myung Jaehyun, Taesan, Lee Han, Unhak) posted a music video teaser for the title song 'What Does It Look Like' from their 1st mini album 'WHY..' on the Hive Labels YouTube channel at 11 PM on the 31st of last month. . In this video, which stands out for its hip energy with quick breathing and sensuous directing, the members expressed the confused feelings they felt after experiencing a breakup for the first time using six people and six colors.
Seongho points his gun at the carrier full of memories that keeps following him. Liu lies helplessly on the road, as if shocked by the scars left by his first love. Jaehyun, caught alone and without a partner on the Kiss Time display, makes a crooked expression, causing both pity and cuteness. Taesan, dressed in a suit, grabs someone and escapes from the burning neighborhood. Lee Han, who wanders the alley, expresses his complex feelings with eyes that are both rebellious and vague. Unhak performs the 'What Does It Look Like' choreography with a venomous expression.
The music video teaser includes part of the chorus of 'What Do You Think'. The strong guitar sound throughout the video vividly conveys the childish anger of the boys who have been twisted by a breakup. The straightforward lyrics, "What do they all look like / Your appearance in the sweet photo / Are all the same" reveal the blood of youth who cannot control their anger.
BOYNEXTDOOR will release their 1st mini album 'WHY..' at 6 PM on the 4th and make a comeback in about 3 months. They were selected as one of the 'Boy Groups to Watch in 2023' by the U.S. Grammys for their music that stimulates empathy among youth, and received a lot of attention as this year's K-pop hopefuls, winning their first rookie award about two months after their debut. there is.
Kim Ji-won, Ten Asia reporter bella@tenasia.co.kr