MUSIC
Jeong Dong-won releases a new song with autumn sensibility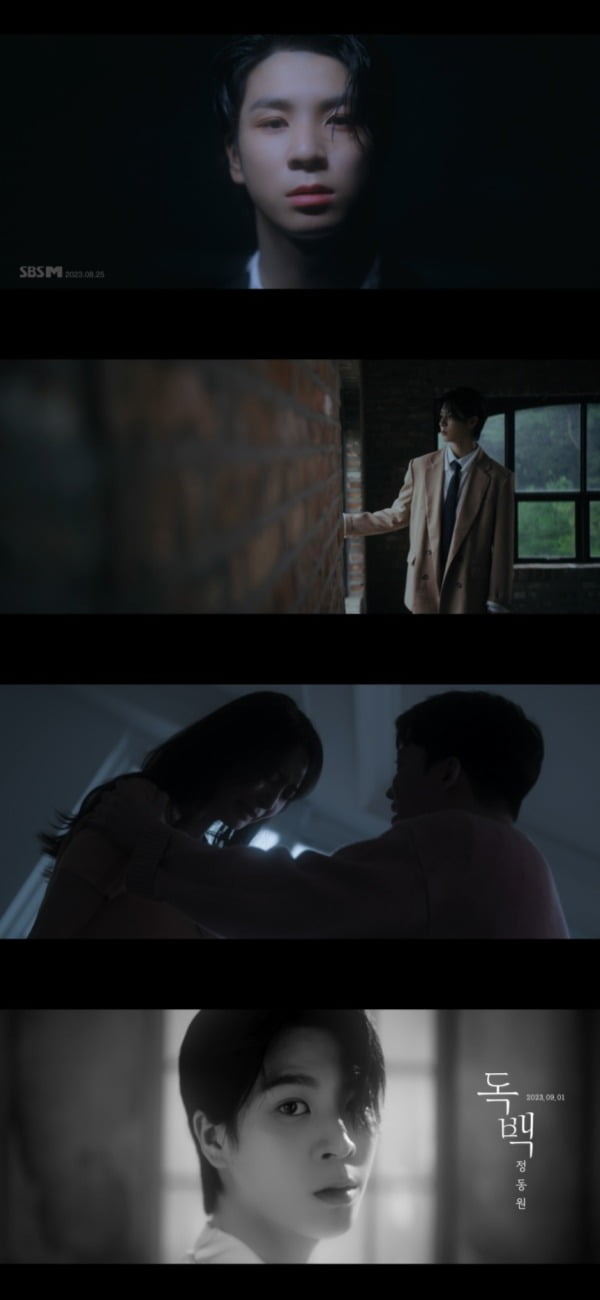 Singer Jeong Dong-won releases a new song with autumn sensibility.
Jeong Dong-won's new song 'Monologue' will be released through various music sites today at 6 PM on the 1st.
Jeong Dong-won released the music video teaser video for his new song through his official SNS account on the 31st.
The released video captures the image of Jeong Dong-won passionately singing the new song with faint eyes, as well as the colors and atmosphere that match the lonely fall season. Additionally, the sight of a man and a woman fighting increased curiosity.
Jeong Dong-won's new song 'Monologue' is a pre-released new song from the remake mini album that will be released in September. This is a song by composer Yoon Myeong-seon, who produced famous songs such as Jang Yoon-jeong's 'Oh My God', Lim Young-woong's 'Hymn of Life', and Song Ga-in's 'Mother Arirang'.
Jeong Dong-won previously raised fans' expectations for the new song by releasing various promotional contents such as teaser images, lyric voice posters, and free listening videos. In particular, "When I feel lonely, I walk alone, and when I feel sad, I cry alone." A portion of the song, which combines poetic and lyrical lyrics such as "Like that tired flower, like that painful star, I cry alone today" and Jeong Dong-won's vocals, was pre-released, heralding a new song with fall sensibility.
This new song is a song that stands out for Jeong Dong-won's unique and sorrowful sensibility, highly praised by composer Myung-seon Yoon, and is a song that was carefully prepared for a long time, going through dozens of revisions during the mixing process.
Jeong Dong-won's new album, which will be released at the end of September, is a mini album composed of remake songs, and will be filled with carefully selected songs that Jeong Dong-won personally listened to and sang songs requested by fans. The new song 'Monologue', which will be released on the 1st, will also be included in the album.
Jeong Dong-won's pre-released new song 'Monologue' will be released on various music sites at 6pm on the 1st.
Kim Ji-won, Ten Asia reporter bella@tenasia.co.kr