MUSIC
Group TEMPEST comeback in September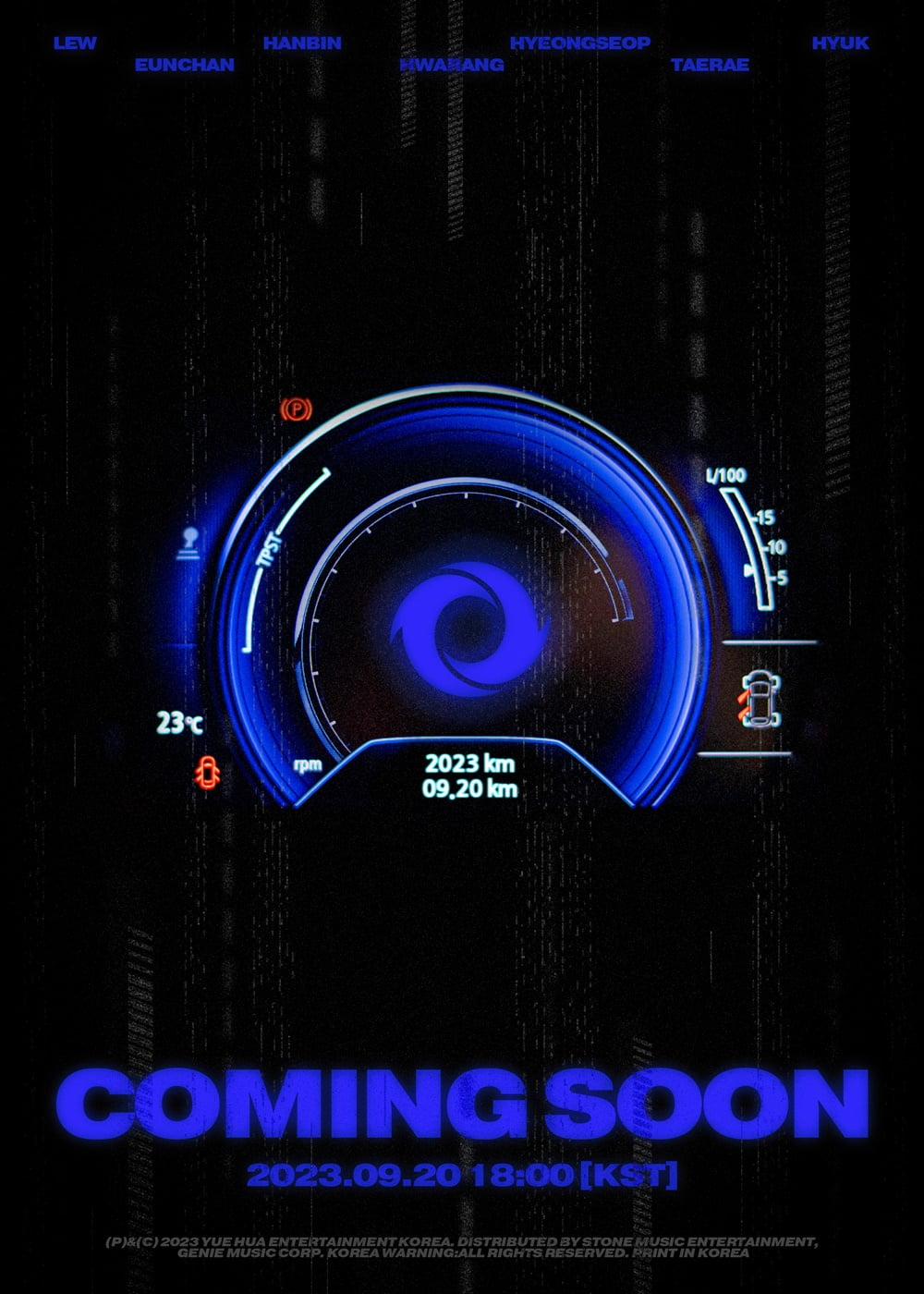 Group TEMPEST is making a comeback.
Tempest (Hanbin, Hyeongseop, Hyuk, Eunchan, Lu, Hwarang, Taerae) raised fans' expectations by releasing their coming soon image through their official SNS at midnight on the 31st.
The image shows a car instrument panel with the Tempest logo engraved on it. The intense blue lighting caught the eye and foreshadowed the Tempest's rough run. In addition, the comeback date was expressed as '2023km' and '09.20km' in comparison to mileage notation, and the release date and time were revealed at the bottom of the 'COMING SOON' phrase.
Tempest confirmed their comeback five months after the release of their fourth mini album 'Before the Storm' in April.
Recently, they held their first solo concert since their debut, '2023 TEMPEST SHOW CON [T-OUR] in Seoul' and met their fans. In addition, following Osaka, Japan, performances in Tokyo were also successfully completed on the 29th and 30th. Tempest plans to continue its global activities through the '2023 TEMPEST SHOW CON [T-OUR] in MACAU' on September 30th and the Tokyo performance of SBS' 'Inkigayo' on October 3rd.
Tempest, who has achieved their dream of holding their first solo concert this year, is said to be doing their best to prepare for their last-minute comeback in order to live up to their fans' expectations.
Kim Se-ah, Ten Asia reporter haesmik@tenasia.co.kr