MUSIC
NewJeans stood tall as a global K-pop trend within a year of their debut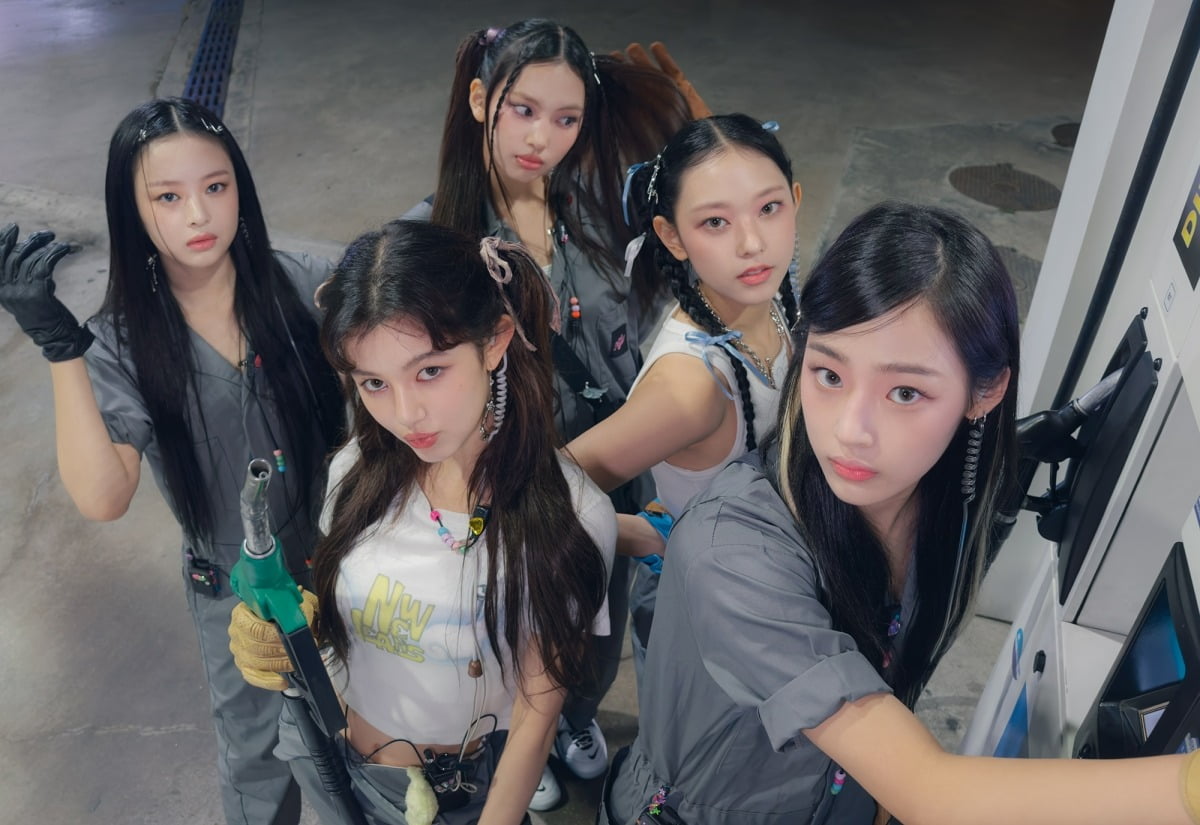 NewJeans (Minji, Hani, Daniel, Haerin, Hyein) took first place on SBS' 'Inkigayo' on the 27th, wrapping up their 7-week 2nd mini album 'Get Up' official promotion.
On the 28th, NewJeans said through their agency ADOR, "This album is an album that NewJeans group and members have put a lot of thought and effort into." It was a proud and happy activity," he said.
They added, "I was able to experience the festival with all the songs released so far, so I think it will remain in my memory for a long time."
◆ Topped US Billboard 200 in 1 year since debut
NewJeans wrote a new history of K-pop with 'Get Up' and stood tall as a global trend both in name and reality. Among all K-pop groups, NewJeans reached the top of the US Billboard 200 in the shortest period after their debut, and put the triple title songs 'Super Shy', 'ETA' and 'Cool With You' on the 'Hot 100' all at once. NewJeans is the first K-pop girl group to have three songs on the Billboard main song chart at the same time. 'Super Shy', which ranked 48th, stayed on the 'Hot 100' for 6 weeks in a row, and 'Get Up' stayed on the 'Billboard 200' for 4 weeks in a row.
'Get Up' entered the UK Official Albums Chart at number 15 and stayed there for 3 weeks, and 'Super Shy' is in its 7th week after taking the highest rank of 52nd in 'Single Top 100'.
It dominated the weekly charts of major domestic music sites such as Melon, Genie, and Bugs for six consecutive weeks, and showed hot firepower in the music market as well. 'Get Up' sold 1.65 million copies in the first week of release alone, quickly rising to the 2nd place in the first week of K-pop female artist albums (sales in the first week of release). Currently, about 1.9 million copies are sold, and a single album double million seller is ahead.
◆ 'NewJeans Syndrome' spreads globally
The 'NewJeans Syndrome', which has expanded globally, was confirmed on the 3rd (local time) in the US' 'Lollapalooza' and the 19th in Japan's 'Summer Sonic'. About 70,000 people gathered to see New Jeans, the first K-pop girl group to perform on the stage of 'Lollapalooza Chicago'. It was unbelievable that it was their first performance in the United States, so the 'singing together' scene unfolded. In Japan's 'Summer Sonic', New Jeans' stage was unusually crowded during the 12:00 noon performance, limiting admission. It was a scene where you could get a glimpse of the status and influence of NewJeans, which naturally grew and widened without any special overseas activities.
The explosive popularity on social media was backed up. 670,000 YouTube shorts videos using the 'Super Shy' sound source were created in various countries such as Korea, the United States, India, the United Kingdom, Turkey, and Brazil, and 940,000 on TikTok, sparking a worldwide challenge craze.
NewJeans pursued a friendly naturalness in this album as well, breaking away from the existing K-pop format. The bold strategy of producing a music video for all b-side songs on the triple title song also worked. Collaboration with global brands such as The Powerpuff Girls, Apple, and Spotify created value beyond collaboration.
Reporter Kim Ji-won, Ten Asia bella@tenasia.co.kr