MUSIC
Purple Kiss, comeback with the 1st single 'FESTA'... Kitsch + refreshing high-teen visuals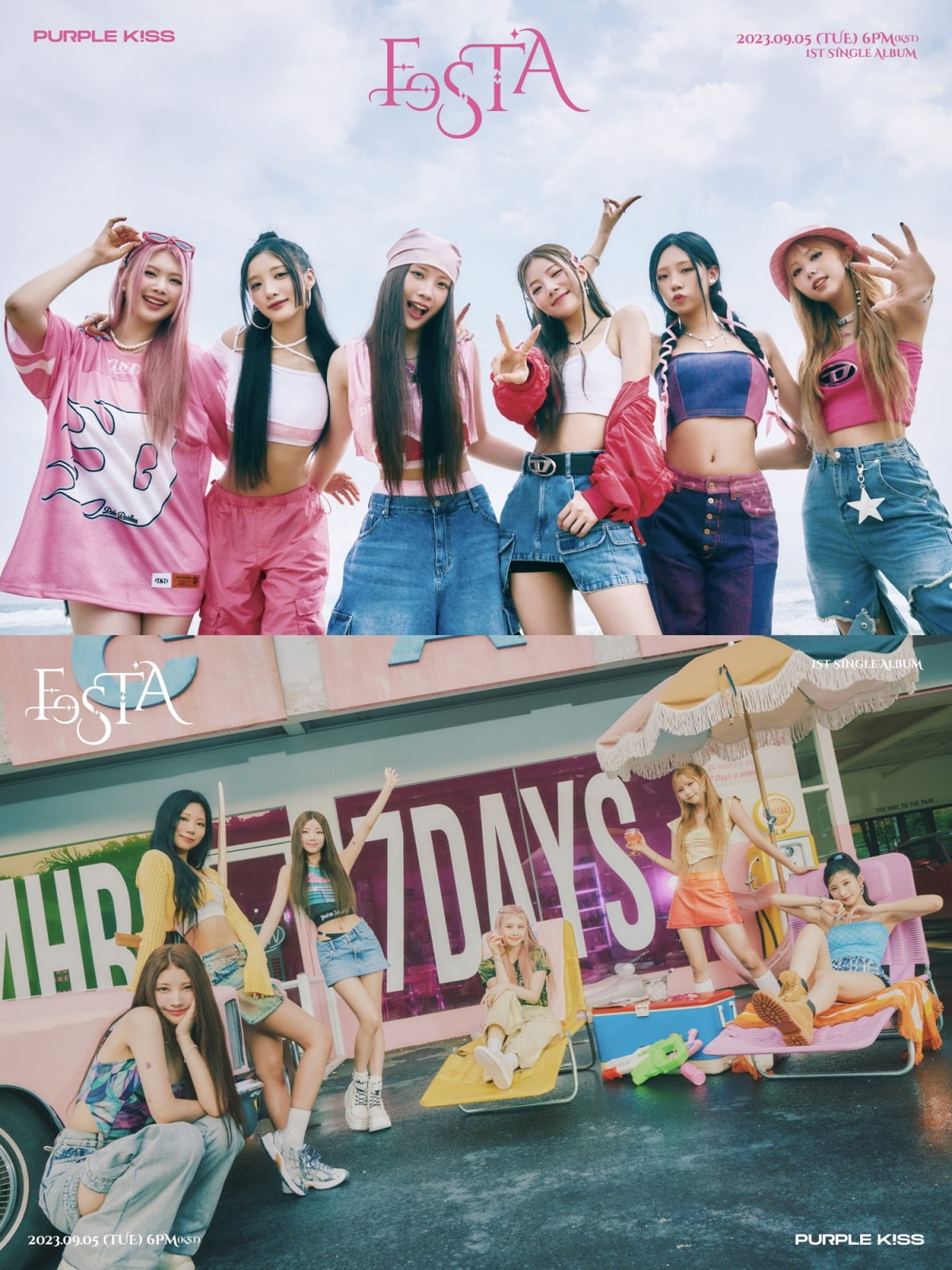 Group Purple Kiss (PURPLE KISS) has started a visual transformation with a high-teen concept.
Purple Kiss (Na Go-eun, Doshi, Ire, Yuki, Chaein, Suan) will release their 1st single album 'FESTA' through various music sites at 6 pm on September 5th.
'FESTA' is a new album released by Purple Kiss about six months after the release of the previous album 'Cabin Fever', and contains a message to enjoy the festival together, away from repetitive daily life. To this end, Purple Kiss borrows the high-teen concept and is drawing attention with a different look that the six members have not shown before in the teasing content.
Purple Kiss has developed a group's unique identity with conceptual materials such as witches, zombies, and geeks, and has secured a strong fan base at home and abroad. They have shown the 'teen zombie' concept before, but this time, they are completing a hip youth story by adding Purple Kiss' unique kitsch yet lovely charm.
In particular, through the concept video of the new album, the six members perfectly reproduce the high-teen genre and are receiving great response from fans. In the video, the members lean on a classic vehicle against the background of a car wash in a retro mood. It predicted the departure of the 20s who had just blossomed, and added anticipation of what the purple festival that Purple Kiss would draw at the end of summer would look like.
Fans who watched the video are also sending enthusiastic responses, such as "All members are renewed this time again", "Perky's visual form is crazy", "Thanks to Purple Kiss, we will be able to enjoy the lingering feeling of this summer more." Attention is focused on the new music and performance that Purple Kiss, which is showing off a wide range of concept digestibility with every comeback, will show off.
Not only the visual transformation, but also the musical growth of Purple Kiss is worth paying attention to. The new album contains a total of three songs including the title song '7HEAVEN', 'Biscuit' and 'Mistake'. While member Chaein participated in writing and composing the lyrics for 'Biscuit', Yuki also contributed to the rap making to melt Purple Kiss' unique color.
Meanwhile, Purple Kiss' first single album 'FESTA' will be released on various music sites on the 5th of next month at 6pm.
Reporter Yoon Jun-ho, Ten Asia delo410@tenasia.co.kr