MUSIC
V releases the contents of his first solo album 'Layover'... Today (25th) is the 2nd teaser for 'Blue' MV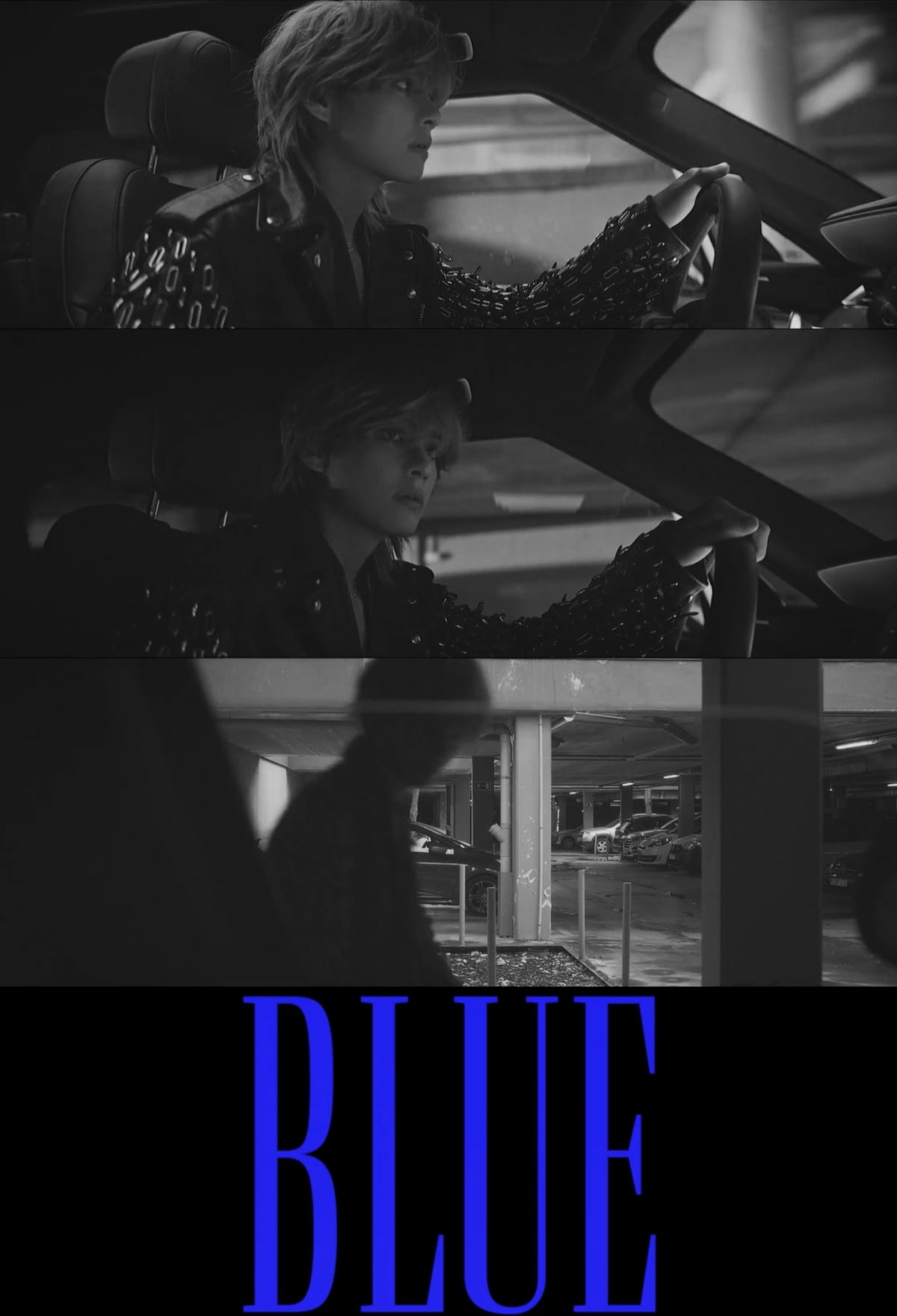 BTS V raised expectations for a new album with a charismatic appearance.
On the 25th at 0:00 (hereinafter referred to as Korean time), V posted a music video teaser for the song 'Blue' from his first solo album 'Layover' on the official SNS of Hive Labels. Following the 1st teaser video released on the 22nd, the 2nd teaser also contains V's appearance as if he is urgently looking for someone. The video ends as he gets out of the car, with the sound of a phone call centering on V, who is driving with an uneasy look in his eyes.
Afterwards, along with the title of the song, the chorus of 'Blue', in which V's charming tone stands out, was released. Like the first teaser, the black-and-white screen directing like a scene in a movie stands out.
The first and second teaser videos raised curiosity and expectations about the entire story of the music video with V's serious hot acting and tense atmosphere. The main music video of 'Blue', which caught the world's attention with a short but intense trailer, is scheduled to be released on September 13th.
Meanwhile, V will officially release his solo album 'Layover' on the 8th of next month. Prior to this, the b-side songs 'Love Me Again' and 'Rainy Days' were released on the 11th, and the music videos for the two songs were released consecutively on the 10th and 11th. In addition, V, who is releasing a lot of content such as nearly 60 concept photos, completed 'Layover' by focusing on a 'new V', which is different from before, as it is his first solo album after his debut.
Reporter Yoon Jun-ho, Ten Asia delo410@tenasia.co.kr