MUSIC
AKMU, comeback today (21st)... 'Love Lee' duo return to love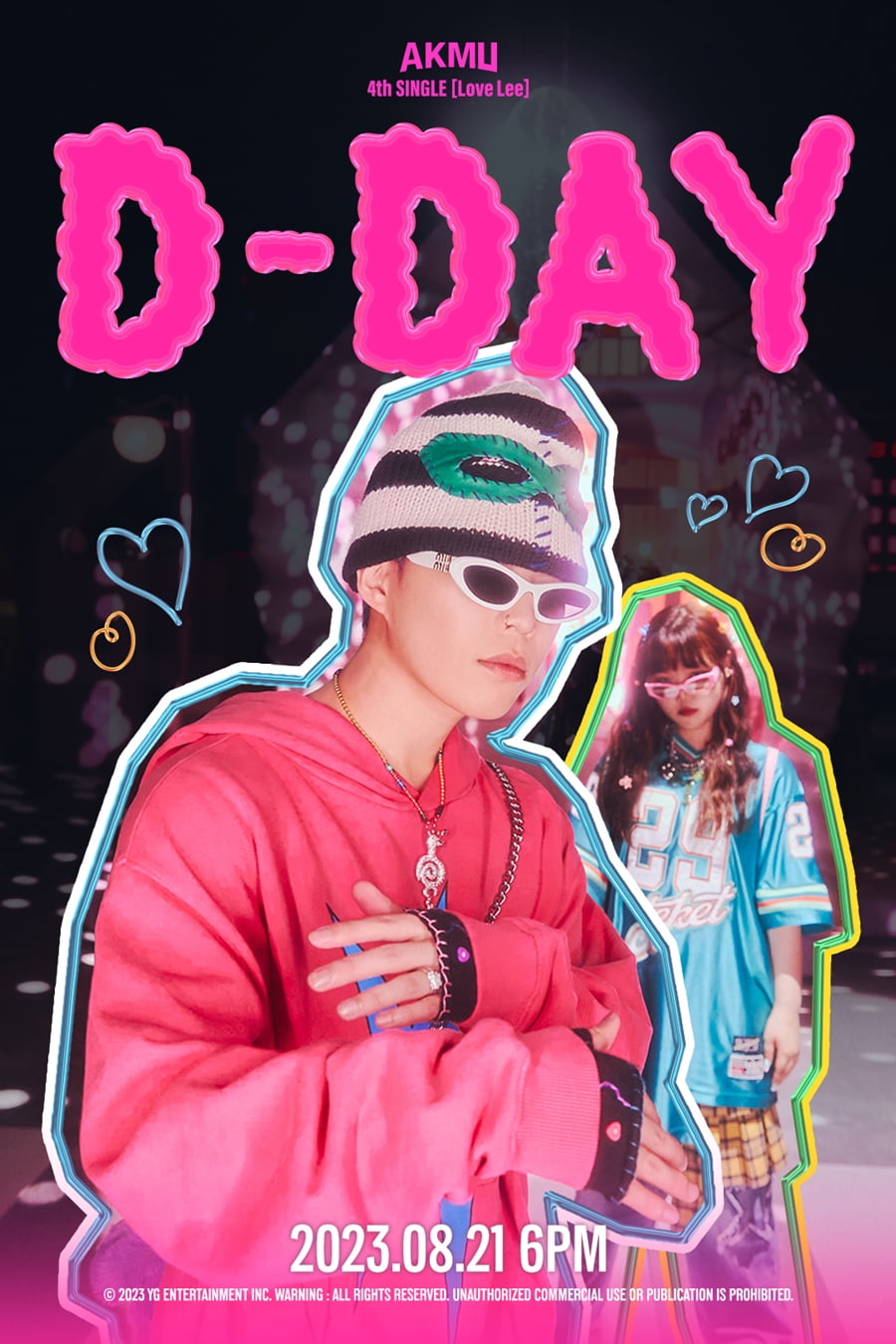 AKMU is making a comeback today (21st) at 6pm with the 4th single [Love Lee]. Music fans' anticipation peaked as a new song full of their unique wit and wit was announced.
They returned to the emotions of those days when the first impression of the team called AKMU was imprinted on the public. As this is their comeback after 2 years of rest and activities, the meaning is different. Music fans have remembered, and the sincerity of the two people who chose music that anyone can enjoy listening to is intact.
First, the title song 'Love Lee' is a song with sensuous vocals added to acoustic sounds and rhythmic drums. The pleasant courtship reminiscent of AKMU's love songs in the past gives a pleasant excitement. The title uses the word 'Lovely', which means loveliness, and 'Lee', the surname of Lee Chan-hyuk and Lee Su-hyun, in an ambiguous way.
The b-side song 'Dream of Fried' is a song that stands out with a bouncy synth sound and an addictive chorus. A message of consolation was melted into the lyrics that personified fried eggs. After showing it at a concert in 2014, it was included in this single thanks to the steady love of fans. Both songs are expected to receive a good response as they unravel everyday and familiar subject matter with AKMU's unique creative perspective.
AKMU's unchanging sensibility and musicality have been upgraded. Lee Chan-hyuk wrote the lyrics and composed the song, as well as talented producers MILLENNIUM, SIHWANG, and ROVIN, working together to complete the song. The delightful chemistry of the two people foretold through the teasing content is also noteworthy. Lee Soo-hyun transformed into Cupid and helped Lee Chan-hyuk propose, while both appeared wearing masks and drew attention.
AKMU plans to communicate with the public through fresh promotions using short-form content, such as opening SNS channels and conducting challenges. YG said, "[Love Lee] will be a single that will cool off in the hot summer," and "We will continue to be active in various forms, such as appearing on music broadcasts and entertainment programs, so please pay attention."
Meanwhile, AKMU will hold a comeback live on YouTube channel Calm Man at 5:00 PM today, an hour before the album's release. There will be a variety of stories, such as the introduction of new songs and the behind-the-scenes of the music video shooting.
Reporter Yoon Jun-ho, Ten Asia delo410@tenasia.co.kr