MUSIC
Girl group STAY C will hold a free guerrilla performance at the Han River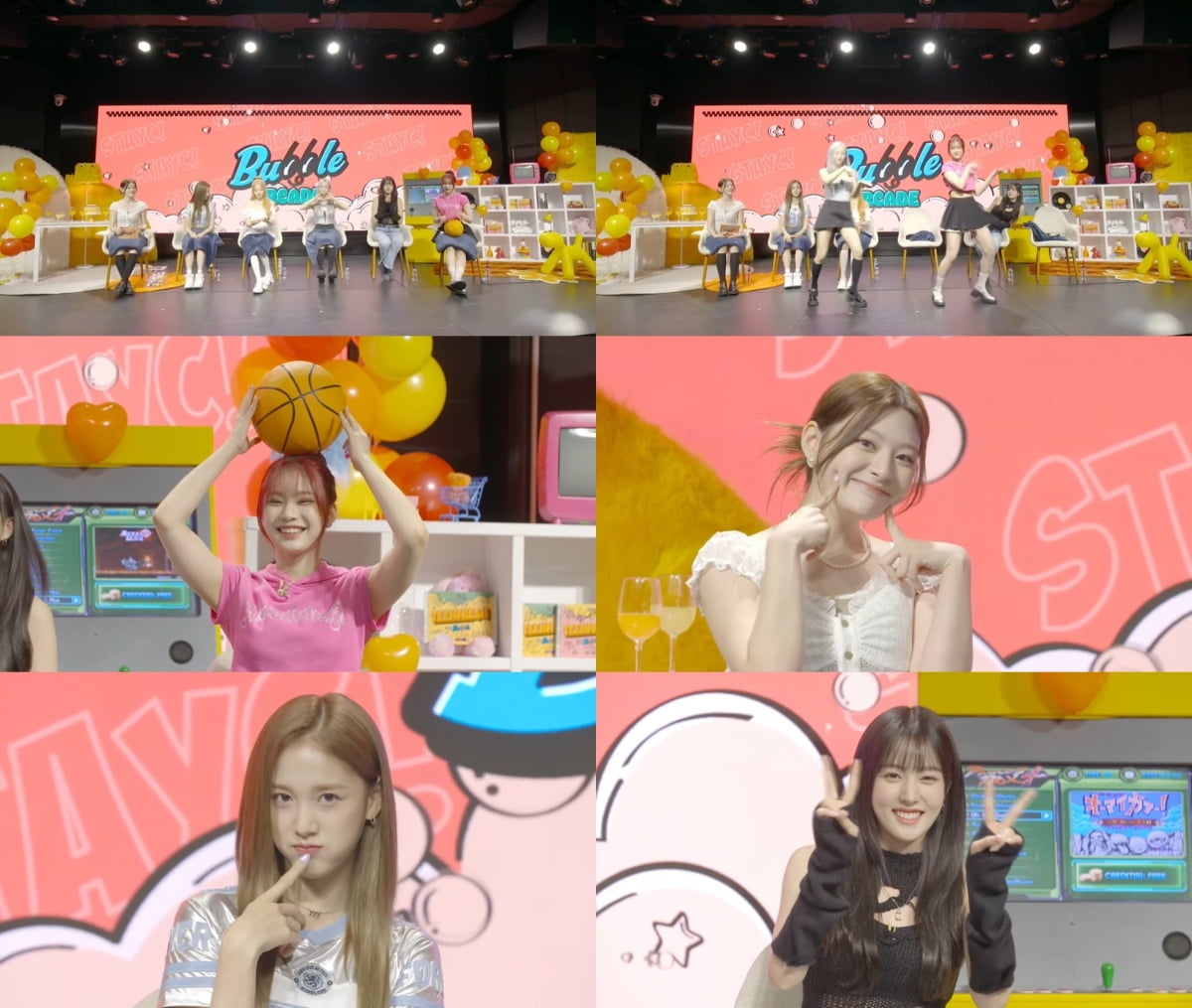 The group STAYC made special memories with fans through various talks and games.
StayC (Sumin, Sieun, Aisa, Seeun, Yoon, Jaeyi) held a YouTube Premium Live After Party on the 17th and had time to communicate with fans.
STAY C, who made a comeback with the third mini-album 'TEENFRESH', greeted the fans and said, "It's like a dream to have a showcase on the Garden Stage. It was exciting and fun. And the music video for 'Bubble' has surpassed 10 million views. "I don't know what happened all night," he said.
STAYC continued the order with the 'TEENFRESH' album talk. StayC introduced various challenges from the episode at the time of recording the title song 'Bubble', and episodes related to the b-side songs 'Not Like You', 'I Wanna Do' and 'Be Mine'. and spent time with fans unboxing the album, which was released in various versions.
STAYC, who actively communicated with fans while reading live comments, showed various charms with a random ball drawing mission. If the mission is not completed within 30 seconds, various missions such as putting a ping-pong ball in the corner where 3 types of charms are waiting, holding the ball on the head for 10 seconds, turning the hula hoop for 20 seconds, and carrying chocolate were carried out. He melted the hearts of fans with his cute aegyo.
STAYC, who communicated with fans through various corners, said, "It was nice to be able to communicate more through the after party. The game was so fun, and I feel proud that I heard a lot of the behind-the-scenes of the album."
StayC is expected to continue active activities by meeting the public with 'Bubble'.
Reporter Kim Se-ah, Ten Asia haesmik@tenasia.co.kr