MUSIC
STAY C, a special meeting with fans at an amusement park... First release of 'Bubble' stage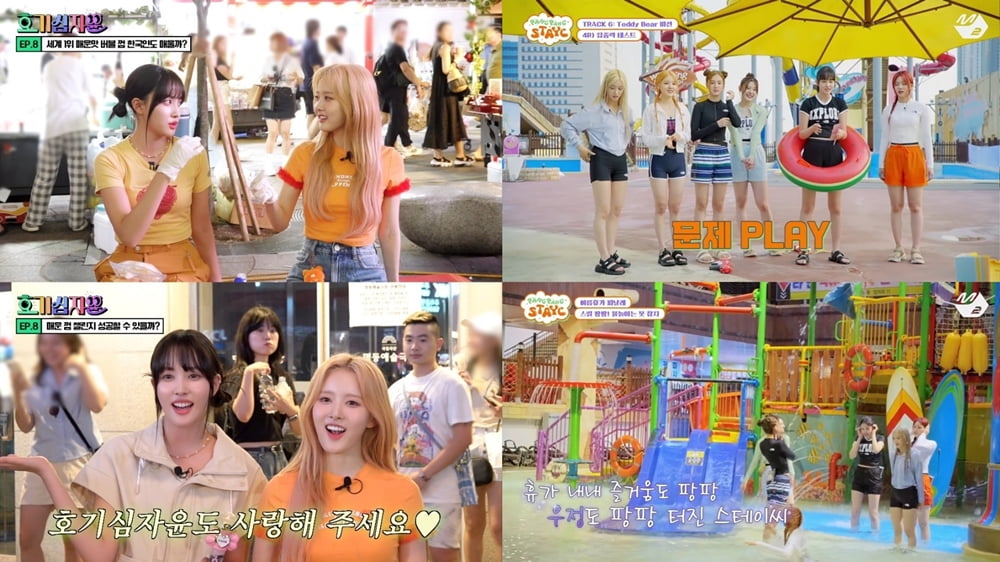 The group STAYC successfully wrapped up the comeback fan showcase and started full-fledged activities.
StayC (Sumin, Sieun, Aisa, Seeun, Yoon, Jaeyi) held a fan showcase to commemorate the release of their third mini-album 'TEENFRESH' at Lotte World Garden Stage on the 16th.
At the fan showcase that day, StayC opened the door with a powerful performance on the stage of the title song "Teddy Bear" from the fourth single album released in February. STAYC, who greeted the fans with a more excited expression than ever in a different place, heated up the atmosphere at the scene by showing off the stage of "ASAP".
Next, StayC held a talk on the title songs of the past, from the title song of the first single album, 'SO BAD' to 'Teddy Bear', revealed various behind-the-scenes stories, and took a group photo with the audience who visited the site. communicated directly with
The new album 'TEENFRESH' was also introduced. STAYC spent a fruitful time by picking out his favorite songs aside from the title song and revealing his feelings and dance challenge when he first heard the title song 'Bubble'.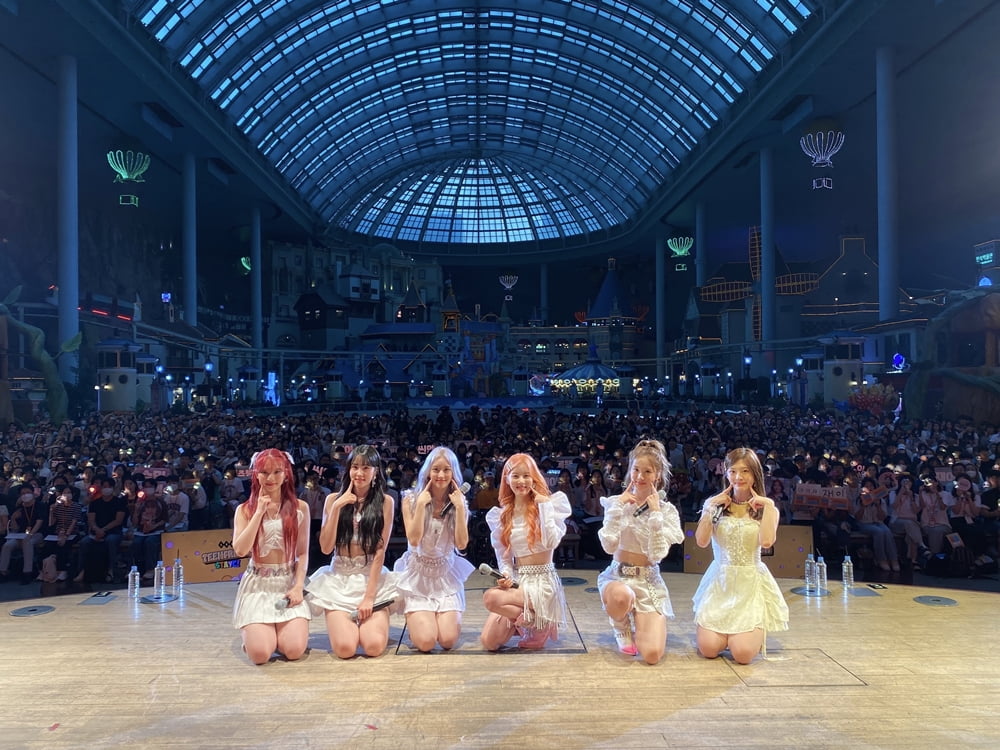 In particular, STAY C enriched the stage of "Bubble" with a kitsch and youthful charm, cool singing skills, and witty choreography. The fresh point choreography that harmonizes with the lyrics "Bubble" maximizes StayC's unique charm and adds to the fun of watching.
StayC said, "It was a meaningful time to be with the fans and the public after a long time. The start is so good, I think I can work hard and work hard, and I hope there will be another opportunity like this in the future." He also showed his passionate fan love.
In addition, STAYC met with fans through various contents. In the 8th episode of the self-produced content 'Curiosity Jayoon', which was released on the 16th, members Yoon and Sieun solved their curiosity with the 'Spicy Bubble Gum' challengers on the theme of 'Chewing the world's No. 1 Spicy Bubble Gum'. It made them laugh.
The last story of the special summer vacation was drawn in the Mnet‧M2 reality show 'Pang Pang Stay See', which was released on the 16th. STAYC, who succeeded in the mission by saving the kidnapped moon bear, enjoyed the water park, decorated the finale, and made unforgettable memories with the members.
Meanwhile, StayC is expected to continue active activities by meeting the public with 'Bubble'.
Reporter Yoon Jun-ho, Ten Asia delo410@tenasia.co.kr