MUSIC
BLACKPINK, World Tour 'Finale' Seoul Encore Performance Confirmed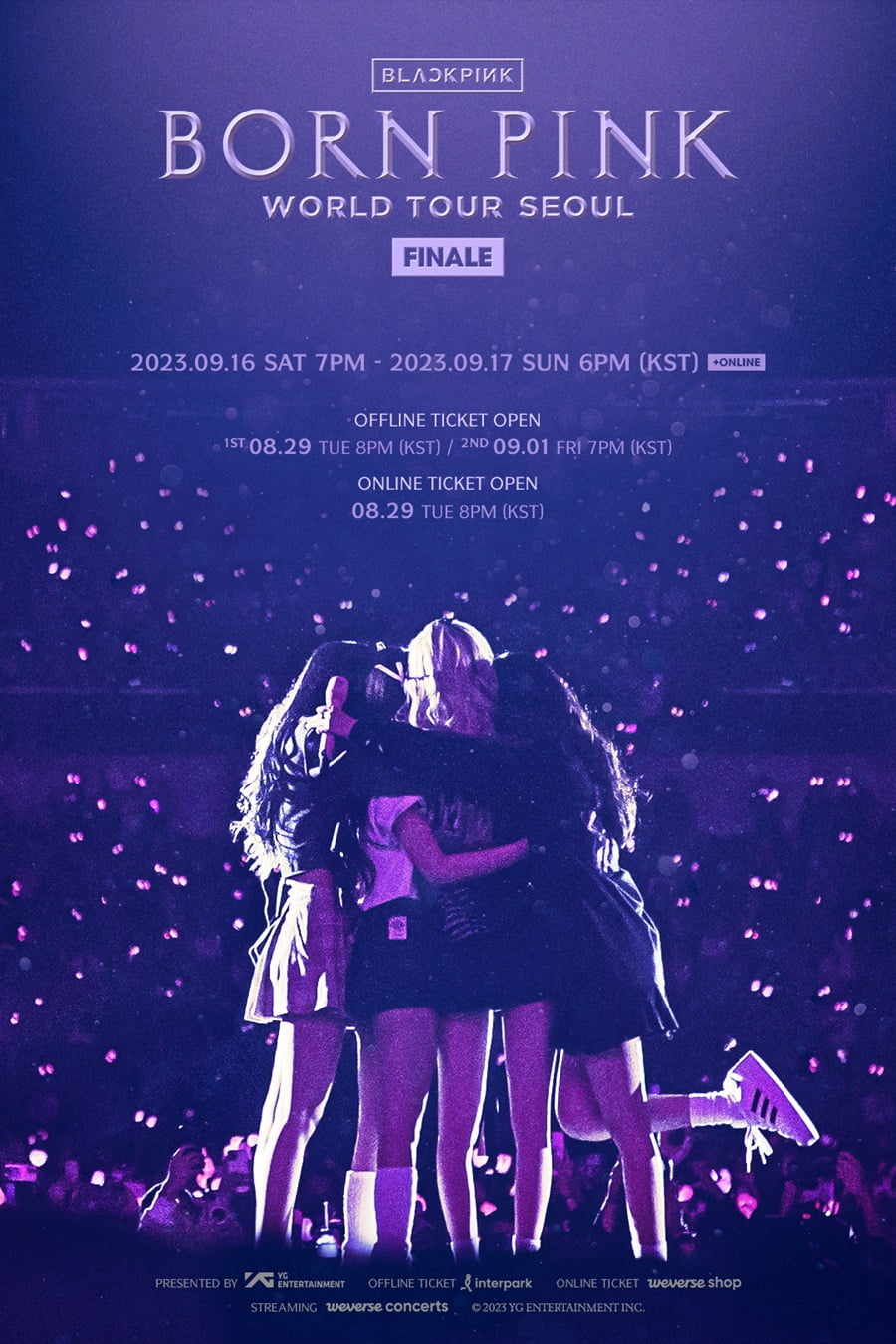 BLACKPINK decorates the splendid finale of the K-pop girl group's largest world tour in Seoul.
YG Entertainment announced on the 16th that it has confirmed the holding of the 'BLACKPINK WORLD TOUR [BORN PINK] FINALE IN SEOUL' on September 16th and 17th. The end of the tour, which dyed all 41 cities in pink for about 11 months from last year, is to be taken in Seoul.
A setlist and stage completely different from the first Seoul performance presented last year were announced. A colorful and high-quality performance was prepared by adding sets and performances to the version of the 'Coachella Valley Music and Arts Festival', which was well-received for containing the unique beauty of Korea.
In particular, the performance on the 17th draws attention as it is simultaneously held online as it is a meaningful moment that marks the end of the long journey. Blinks (fandom name) around the world who are unable to find the venue are also given an opportunity to feel the heat and emotion of the scene, so a good response is expected.
'BLACKPINK WORLD TOUR [BORN PINK] FINALE IN SEOUL' offline ticket pre-sale will open on August 29th at 8pm at Interpark Ticket. It is aimed at BLINK MEMBERSHIP subscribers and can participate through prior application on Weverse. General reservations start at 7:00 p.m. on September 1. Online live streaming tickets can be purchased after signing up for Weverse Shop from 8:00 pm on August 29th.
YG said, "We are happy to be able to breathe again with fans in Korea, where we started our tour. Above all, the members' will to host the encore in Seoul was great." We will inform you through a later notice."
Meanwhile, BLACKPINK is in the midst of the K-pop girl group's largest world tour, 'BLACKPINK WORLD TOUR [BORN PINK]', which mobilizes about 1.75 million people. Starting with New Jersey on the 11th (local time), the group will once again interact with American fans through a stadium tour in four cities in North America, including Las Vegas, San Francisco, and Los Angeles.
Reporter Yoon Jun-ho, Ten Asia delo410@tenasia.co.kr