MUSIC
MONSTA X's Shownu and Hyungwon appear on American talk show 'Good Day New York'
MONSTA X's Shownu X Hyungwon started their global activities with unit activities.
Shownu X Hyungwon appeared on the famous talk show 'Good Day New York' of the US FOX5 channel, which aired on the 15th (US local time).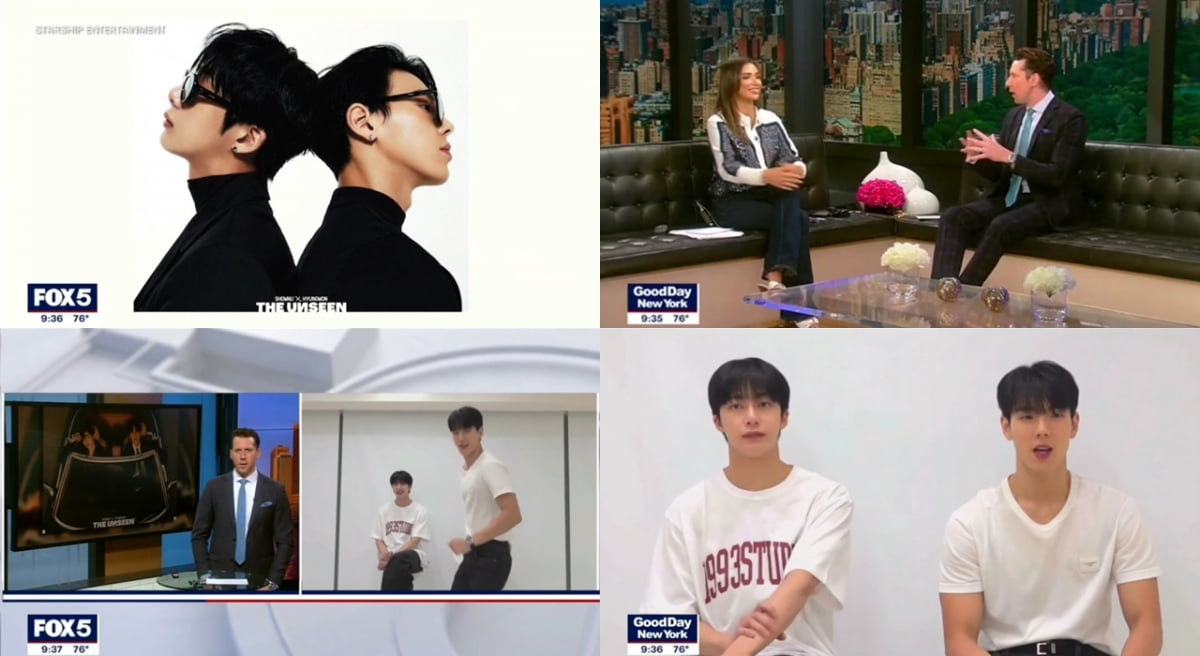 During the 'Good Day New York' zoom call interview, the two MCs, Ryan Kristafer and Bianca Peters, said, "Monsta X previously performed in the US with 'WHO DO U LOVE?' and 'Some. With 'SOMEONE'S SOMEONE', he created a K-pop sensation with his music and skills and achieved great results on overseas charts. This time, Shownu, who returned from military service, composes the performance and is about to visit the US with an album produced by Hyungwon. I look forward to it," he said.
When asked about the feeling of forming Monsta X's first unit after 8 years of debut and what was special about the unit, Shownu and Hyungwon said, "I hope you like it because it's a unit that we prepared hard for the fans. The concept of the unit is different, so we tried to show a different side of ourselves from Monsta X." "he said.
In particular, Hyungwon, who showed off his musical abilities by taking charge of producing the title song 'Love Me A Little' and the b-side song 'Roll With Me' on the first unit debut album 'THE UNSEEN'. When asked where he gets his inspiration from when producing, he answered, "I usually get inspired by movies or dramas."
Shownu, who participated in the choreography for the title song, drew attention by showing point choreography, saying, "I wanted to express restrained emotions." Regarding his feelings on returning after being discharged, he added, "I wanted to come back after a long time and prepare well and show a good image."
Shownu X Hyungwon meet global fans for the first time as a unit through local performances such as the world's largest K-culture festival 'KCON LA 2023' and 'KRAZY K-POP SUPER CONCERT'. In response, he expressed his excitement about meeting global fans, saying, "It's been a long time since I've met my fans, so I want to greet them and show them a good performance."
Shownu X Hyungwon will attend 'KCON LA 2023' held in Los Angeles, USA on the 18th.
Reporter Kim Se-ah, Ten Asia haesmik@tenasia.co.kr