MUSIC
Group H1-KEY, released a new teaser image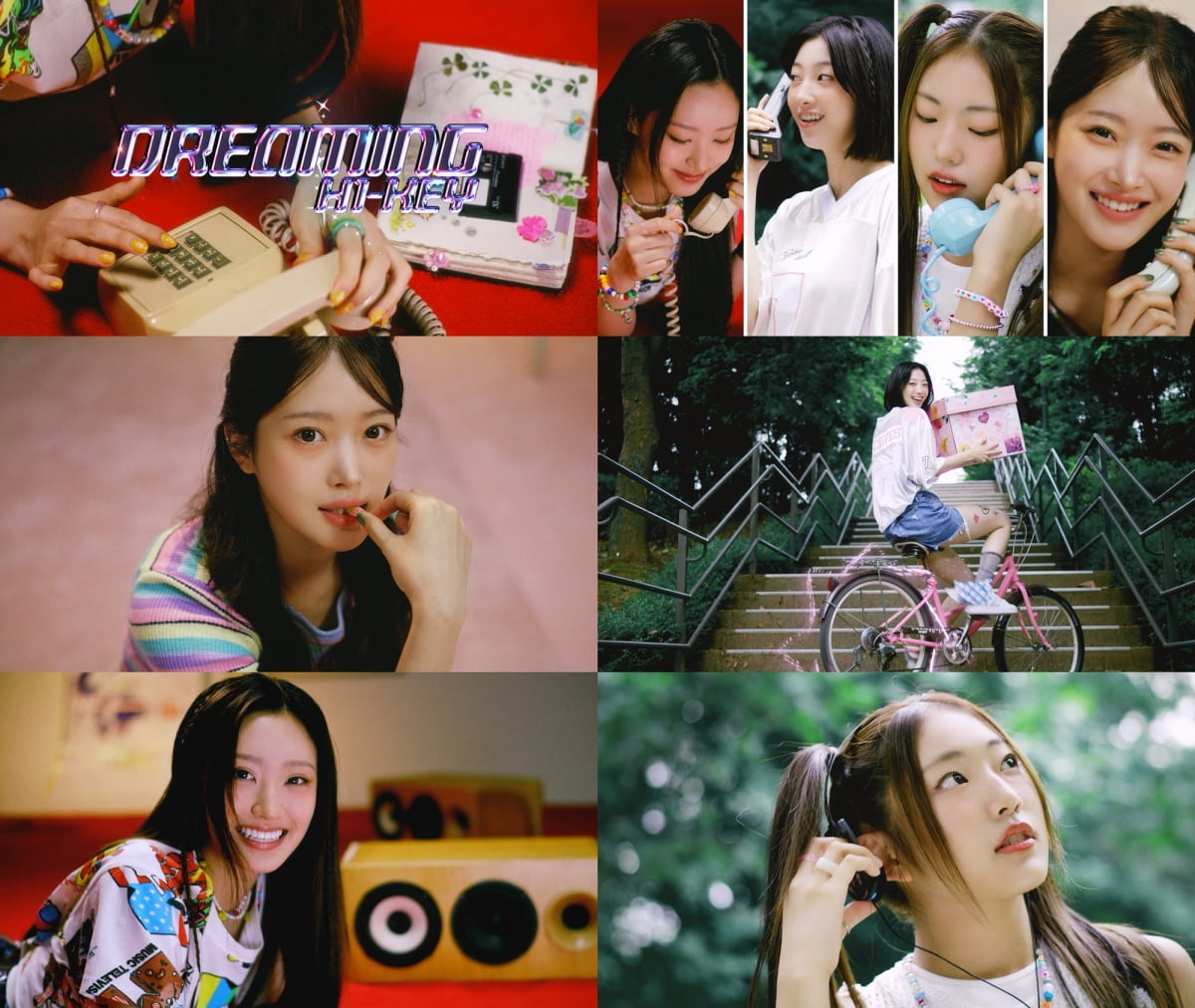 Group H1-KEY sings 'Dream' in the center of Seoul.
Highkey (Seo Yi, Ri Ina, Huiseo, Yell) released the concept film 'Dreaming' for their 2nd mini album 'Seoul Dreaming' on their official SNS at midnight on the 11th.
The released video starts with the four members talking on the phone with a mysterious person. Then, as High Key sings the stories of people who dream through 'Seoul Dreaming', different narrations were added with the keyword 'dream' that each person thinks.
Seo Yi said, "When I turn on the switch called dream, the light in my heart turns on brightly", Yell said, "It's a dream that I don't want to let go of while holding it tightly in my arms", Huiseo said, "The dream that makes me feel happy even when it's difficult is 'my existence' itself" , Riina honestly confessed about her 'dream', saying, "In a dream, you can freely feel the excitement and excitement."
Highkey sings their dreams through their 2nd mini album 'Seoul Dreaming' and contains the stories of people dreaming not only in Seoul but also in all cities around the world. The first title song of 'Seoul Dreaming', which consists of double title songs, 'Time to Shine' is a song by composer Hong Ji-sang, and the sound source and music video will be released in advance on the 23rd.
The second title song is raising the expectations of global music fans as Hong Ji-sang and Young K of 'A Rose Blooms Between Buildings' collaborate again.
Highkey will simultaneously release the 2nd mini album 'Seoul Dreaming' worldwide at 6 pm on the 30th.
Reporter Kim Se-ah, Ten Asia haesmik@tenasia.co.kr