MUSIC
Treasure unveils the highlight sound source for the b-side song 'RUN' in the 2nd regular album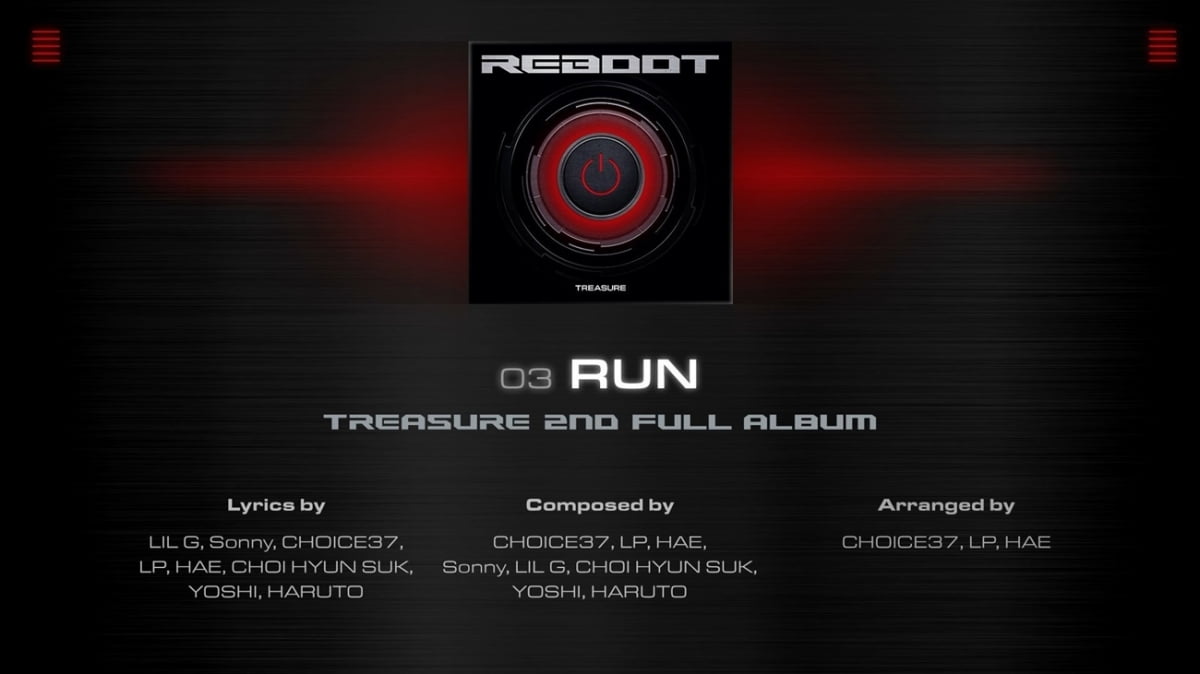 YG Treasure raised the fever for a comeback by releasing the second preview of the new album.
YG Entertainment posted 'TREASURE – 'RUN' TRACK SPOILER' on its official blog on the 20th. This is a video that visually embodies part of the third track of the regular 2nd album 'REBOOT' and its sound.
TREASURE's unique positive energy, expressed through powerful synth sounds and rock-based sounds, is impressive. The intro, starting with "Da la la da da da dah", gave off a strong addiction, followed by Treasure's strong rapping and cool vocals in harmony, raising listeners' heart rate.
The lyrics of the song, which says to hold hands and run together no matter what crisis approaches, are also attractive. "Even if the whole world blocks me/Hold my hand RUN/Let's run away RUN/As long as I have you/Everything's all right", etc., they conveyed messages full of hope, raising expectations for euphemisms.
Treasure will make a comeback with their 2nd regular album 'REBOOT' on July 28th at 6pm. While an unconventional pre-promotion is underway to unveil a teaser of the new album, global music fans' interest in the remaining songs that are still shrouded in mystery is amplified.
Meanwhile, Treasure's 2nd regular album 'REBOOT' contains 10 tracks of various genres, including the title song 'BONA BONA' as well as rap and vocal unit songs. As the member participation rate is the highest among the albums released so far, it is expected that you will be able to meet Treasure's dark music color.
Reporter Yoon Jun-ho, Ten Asia delo410@tenasia.co.kr