MUSIC
Oh My Girl's Seunghee "Trying to show a more mature image"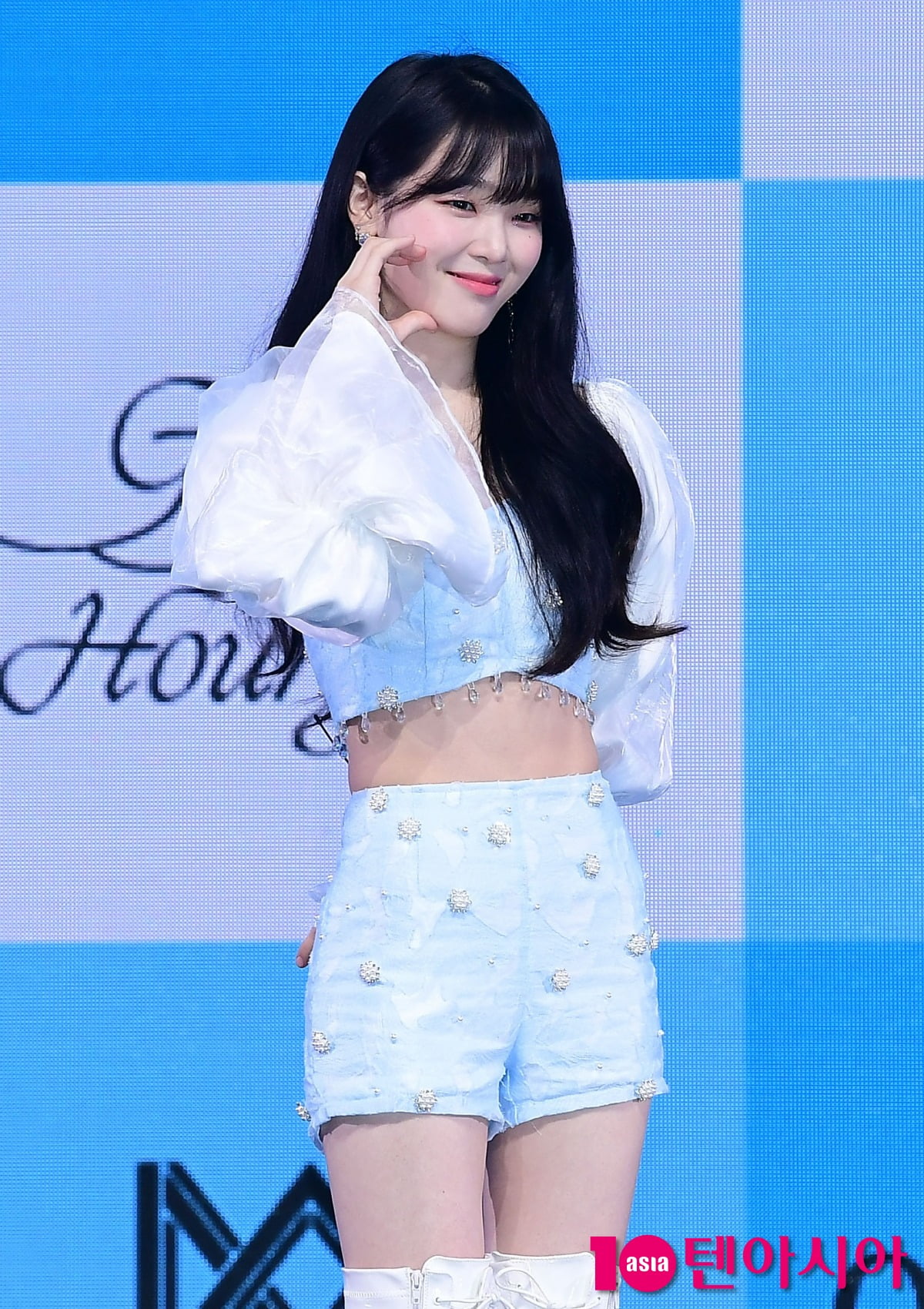 Oh My Girl expressed their thoughts on making a comeback after 1 year and 4 months.
On the 24th, a showcase for Oh My Girl's 9th mini album 'Golden Hourglass' was held at Yes24 Live Hall in Gwangjang-dong, Seoul.
This album is a new album after about a year and four months since the regular 2nd album 'Real Love' released in March last year. The title song 'Summer Comes' is a song that depicts the thrill of the long-awaited summer as soon as the voice of a loved one is heard. Not only does it make the most of the exciting yet overwhelming summer atmosphere, but it also presents Oh My Girl's unique feel-good energy.
Hyojung said, "It is a compound word of golden time and hourglass. It contains the meaning that Oh My Girl will reverse and create that time in a time that does not come back once it passes." Seunghee said, "We prepared two versions with the meaning of following the flow of time and the meaning of showing our own."
Oh My Girl became a six-member group in 2022 when Jiho left the team due to the expiration of his exclusive contract with the agency. Seunghee said, "I had a long gap of 1 year and 4 months. I tried to show a more mature musically. As the members were reorganized, we needed the responsibility and courage to fill the empty seats. We had a more united heart that much."
Arin said, "As this is an album that has been out for a long time, I am determined to show a cool and fruitful activity to repay the fans who have waited for a long time." Hyojung said, "We talk a lot about wanting to continue our energy without getting tired. We will give each other strength when we are tired, and when someone is tired, we will fill in the spot and continue our activities like that."
Hyojung said, "I prepared for the album work a long time ago. I prepared carefully so as not to disappoint those who were looking forward to it. We also talked to the members about 'what color of Oh My Girl do you want to put in?'" she said.
Hyojung said, "The first guide was an English version. When I imagined it, I thought 'what if'. When the lyrics and Oh My Girl's voice came together, I thought, 'This is Oh My Girl's song'. I'm glad this song became the title song." Yooa said, "When I first heard it, I was familiar with it and thought it was a song that went well with Oh My Girl. I was confident that the members would be able to digest it better if they sang this song."
This album includes the title song 'I Hear Summer', 'Celebrate', 'My Type', 'Dirty Laundry', 'Paradise', 'Miracle'. Up to 6 tracks were included.
Oh My Girl's 9th mini album 'Golden Hourglass' will be released on the 24th at 6pm.
Reporter Kim Ji-won, Ten Asia bella@tenasia.co.kr