MUSIC
ITZY unveils new song 'None of My Business' music video for the first time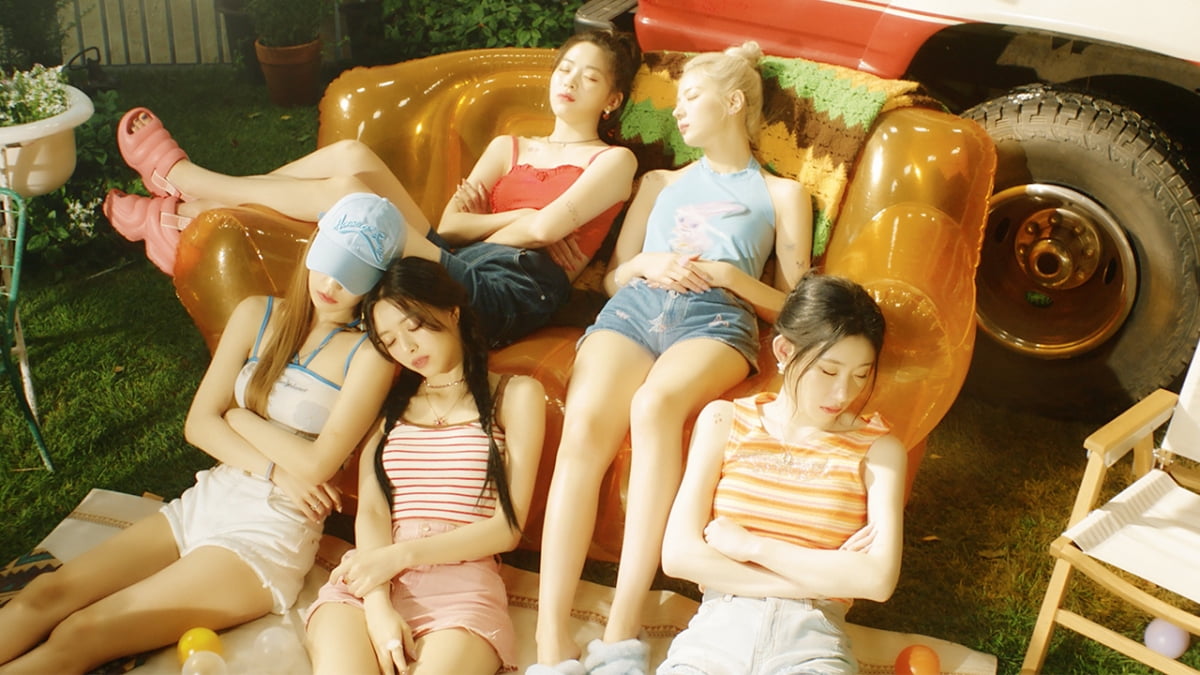 A week before their comeback, ITZY unveiled the complete music video for the new song "None of My Business" from the new album for the first time.
ITZY will release the new mini album 'KILL MY DOUBT' and the title song 'CAKE' on July 31st. Prior to this, on the 24th at 0:00, the 3rd track 'None of My Business' music video was released, adding to the heat for the comeback.
The new song 'None of My Business' is a pop song characterized by a rhythmic sound, and the strong lyrics that contrast with the lyrical melody enhance the charm. Rather than giving excitement, he compared the feelings he had with his partner who stifled him every day to a sticky tropical night. Isran, who worked on Taeyeon's "Happy", Twice's Nayeon's "POP!"
Yeji, Lia, Ryujin, Chaeryeong, and Yuna in the music video revealed fresh visuals in a languid summer landscape. The five members drew attention with their dreamy tones and hip dance moves under the warm sunlight. In addition, with eyes full of emotions and a free look of youth, it increased the level of immersion toward ITZY's comeback.
ITZY's new mini-album 'KILL MY DOUBT' carries the message of 'strong faith and courage to shatter self-doubt', including the title song 'CAKE', 'BET ON ME', 'None of Myself' Business', 'Bratty' (Bratty), 'Psychic Lover' (Psychic Lover), and 'Kill Shot' (Kill Shot) were evenly expressed in six new songs.
The title song 'CAKE' is composed of Black Eyed Pilseung, who created TWICE's hit songs such as 'Like OOH-AHH', 'CHEER UP', 'TT', and 'LIKEY'. He was in charge of writing, composing and arranging the song. Summer Queen ITZY, who has heated up the music industry every summer with 'ICY', 'Not Shy', and 'SNEAKERS', and hit song maker Black Eyed Pilseung meet to decorate the summer of 2023.
Meanwhile, ITZY's new album 'KILL MY DOUBT' and the title song 'CAKE' will be released simultaneously worldwide at 6 pm on July 31st. Then, at 8:00 PM, a showcase will be held at SK Olympic Handball Stadium in Olympic Park, Seoul, and will be broadcast live online to share the joy of the comeback with fans around the world.
Reporter Yoon Jun-ho, Ten Asia delo410@tenasia.co.kr