MUSIC
'Debut 1000 Days' Dripin, a special gift for fans 'sweet fan song'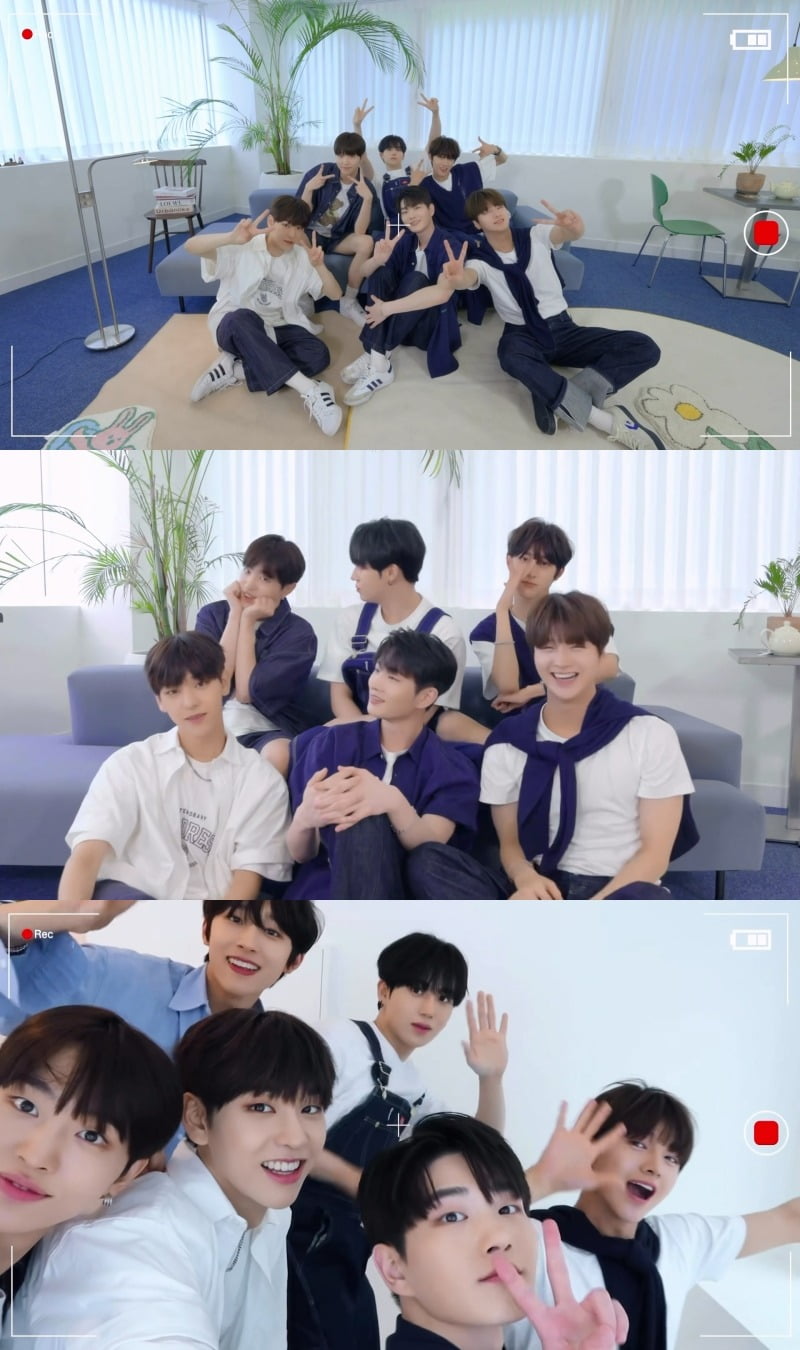 The group DRIPPIN presented a special gift to global fans to commemorate the 1000th day of their debut.
Woollim Entertainment, the agency, released Dripin's 'When I'm With You' special video on the official YouTube channel at 6 pm on the 24th.
DREAMIN, which celebrated its 1000th day of debut, is DREAMIN's 1000th day of debut. , Drippin's official fan club name) is more meaningful because it is a specially produced video.
In the video, Dripin drew attention from the appearance with casual styling in matching dark-colored denim outfits. In a room neatly decorated with various props such as bookshelves, chairs, flower pots, and rugs, Drippin sat huddled on a sofa and took a commemorative photo while drawing a V at the camera.
Then, the images of the members lip-syncing to the sound source of "When I'm With You," making cute gestures while shaking their shoulders, and smiling and laughing at each other like children playing around were drawn one after another, making global fans laugh.
Dripin's refreshing visuals and youthful charm harmonized perfectly with the lovely melody and sweet lyrics of 'When I'm With You', captivating the eyes and ears of global fans at the same time.
Finally, the video ends with a close-up cut of the members looking at the screen and saying their last goodbyes, along with a handwritten message written with all their heart.
'When I'm With You' is a pop dance genre song where you can feel the refreshing charm of Drippin, and it is a fan song only for Dreaming. With Dreaming, it is full of happiness that seems like you can leave anywhere and the thrilling emotions in Drippin's heart, who have become one like a dream.
Dripin, who finished Korea's first solo fan meeting 'Dream of a Summer Day' on the 2nd, continues active activities in various fields.
Reporter Kim Ji-won, Ten Asia bella@tenasia.co.kr