MUSIC
New Jeans beat Taylor Swift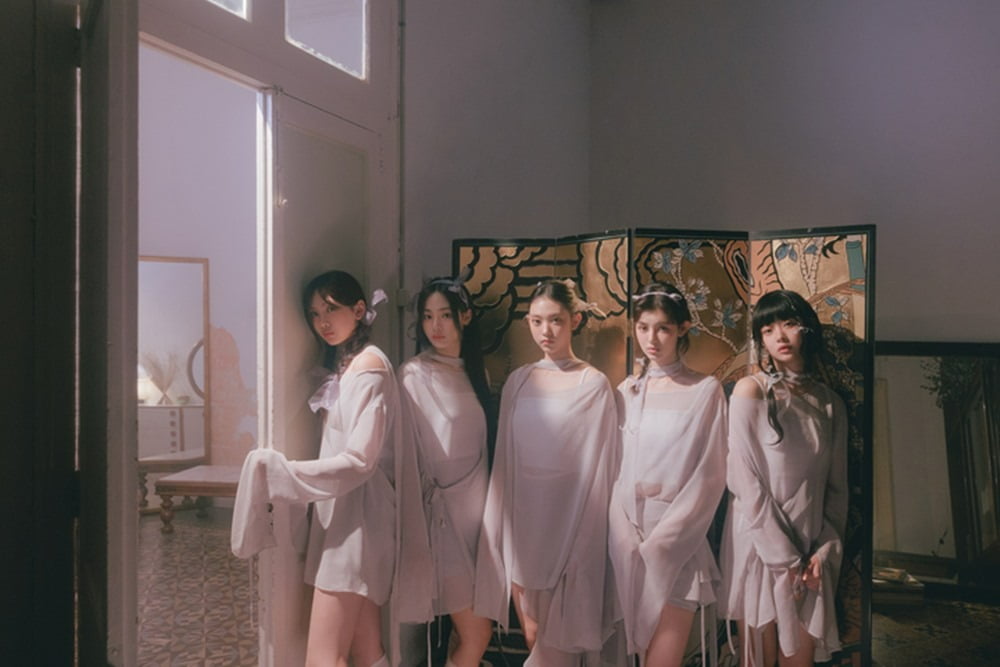 While NewJeans is achieving remarkable results on major global charts with their 2nd mini album 'Get Up', favorable reviews from influential overseas magazines are pouring in.
On the 24th (local time), Pitchfork in the US said in a review of their 2nd mini album 'Get Up', "New Jeans are the most interesting K-pop artists active today," with the second highest score among all K-pop albums. It was given 7.6.
Pitchfork is famous for its strict musical verification, and is a world-renowned review magazine. The rating (7.6) received by New Jeans is higher than Morgan Wallen's album (4.1) and Taylor Swift's album (7.5), which recently topped the Billboard 'Hot 100' and 'Billboard 200'.
Pitchfork said, "New Jeans' music is definitely relaxed, as evidenced by its light and transparent sound and speaking vocals. Their music video and choreography pursue a friendly naturalness, breaking away from the existing K-pop format that has pursued excessive charm and splendor." He continued, "What makes New Jeans thrilled is the cozy intimacy like the lyrics of 'ETA' (one of the triple title tracks). Their music lowers the listener's vigilance and makes them defenseless with a sense of intimacy."
In addition to Pitchfork, the recording academy's global music media, which hosts the 'Grammy Awards', also paid attention to New Jeans.
On the 22nd (local time), Grammy.com reflected on the selection of New Jeans as '10 K-Pop New Girl Groups to Watch in 2023' and said, "It was rewarding to watch them with interest." In addition, I agreed with their opinion by citing an NME report that declared, "No one can stand against these phenomenal girls (New Jeans) on the rise of K-pop." Previously, NME gave New Jeans' 2nd mini album 'Get Up' a perfect score of 5 stars and commented that it was "6 flawless songs".
On the 24th (local time), US Billboard first released the major chart rankings, which compiled data from July 14th to 20th, on its homepage and SNS. According to this, 'Super Shy', one of the triple title songs of New Jeans' 2nd mini album 'Get Up', took 5th place in 'Global 200' and 3rd place in 'Global (excluding the US)'. After entering the 2nd place on both charts last week, it also settled at the top in the 2nd week.
In addition, all six songs from New Jeans' 2nd mini album 'Get Up' were charted on Spotify's US 'Daily Top Song' for the third day (July 21st, 22nd, 23rd). It ranked between 10th and 32nd on the first day of release, and New Jeans is the first time that all songs from a K-pop girl group's album have placed in the 50th place on this chart.
Reporter Kim Ji-won, Ten Asia bella@tenasia.co.kr