MUSIC
Le Seraphim X Imase, a surprise collaboration... Today (25th) 6pm 'Jewelry' released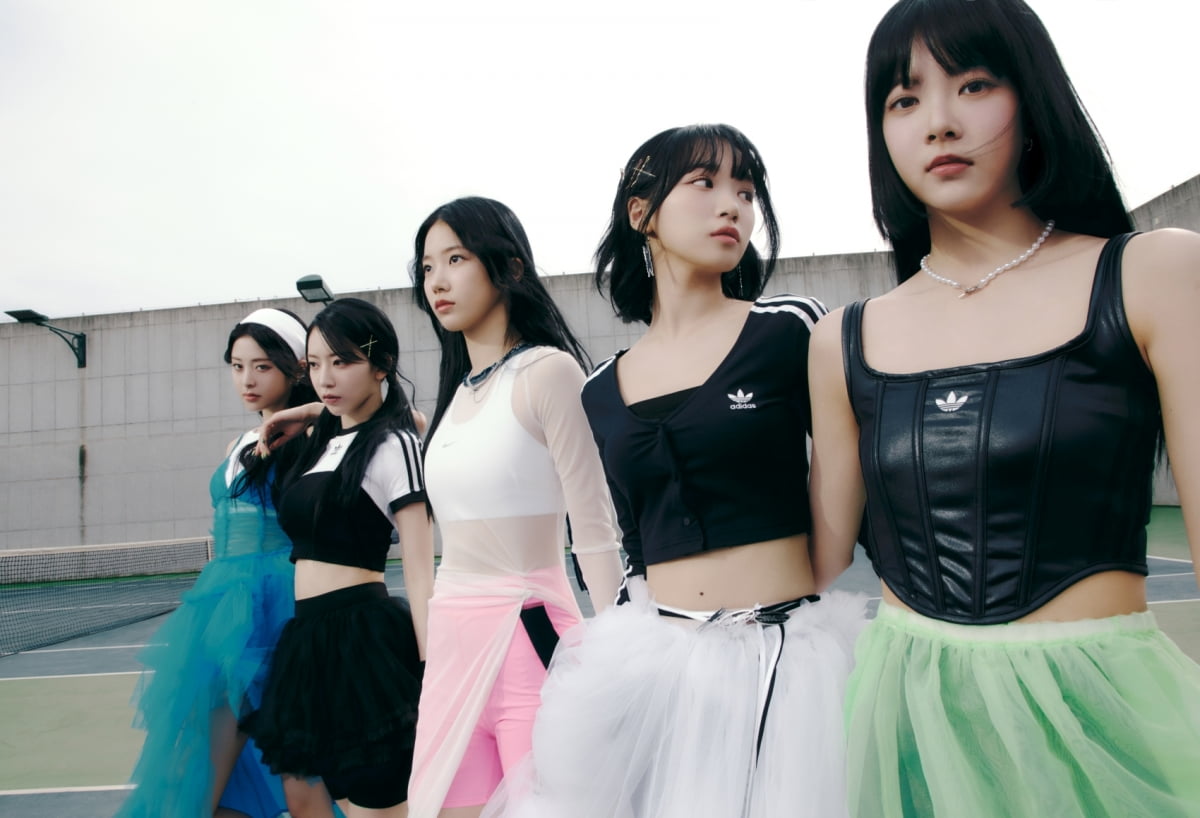 A special collaboration between LE SSERAFIM and Japanese singer-songwriter imase has been concluded.
Le Seraphim (Kim Chae-won, Sakura, Heo Yun-jin, Kazuha, Hong Eun-chae) will pre-release the song 'Jewelry (Prod imase)' from their 2nd Japanese single at 6 pm today (25th). This song was written and composed by Mase Lee, the main character of the hit song 'NIGHT DANCER', which exceeded 1.2 billion views on the global short-form mobile video platform TikTok as of last April and entered Melon's 'Top 100' for the first time in J-Pop. , was in charge of producing.
'Jewelry (Prod imase)' is a city pop style song with a unique retro sensibility and a funky, groovy sound. The bold and enterprising message of the song is impressive, such as "The stars, moonlight, and even tragedy that seem to be pouring down at any moment become the light that shines on me as I dance" and "Just being there won't change anything, so take your own steps and move on."
Imase said, "Since I've often listened to Le Seraphim's songs in the past, I was surprised and honored when I received the collaboration offer. I tried to express the jewel-like beauty and strength of Le Seraphim through the lyrics. This is the first time I've written a song for another artist, but having someone else sing the melody and lyrics I made was very fresh and a new discovery. I hope you will listen to it a lot," he explained.
Le Seraphim is expanding his musical spectrum through recent collaborations with foreign artists such as 'UNFORGIVEN (feat Nile Rodgers)' and 'Eve, Psyche and Bluebeard's Wife (feat UPSAHL)'. In particular, this time, as it is a meeting between Le Seraphim and Imase, the main players of the dance challenge craze, it is expected to create a fresh sensation on social media as well as music charts.
Meanwhile, Le Seraphim will release the Japanese single vol.2 'UNFORGIVEN' on August 23rd. The new album contains a total of three songs, including the Japanese version of the pre-released song 'Jewelry (Prod imase)', 'UNFORGIVEN (feat Nile Rodgers)', and 'ANTIFRAGILE' (Anti Fragile). Sales of about KRW 11 billion (JPY 1.18 billion) in the 'Rookie Ranking' in the sales category by artist of Japan's 'Oricon First Half Ranking 2023' (counting period December 12, 22 to June 11, 23) Attention is focusing on the progress of those who are enjoying the popularity of the 4th generation K-pop girl group 'One Top' locally, such as climbing to No.
Reporter Yoon Jun-ho, Ten Asia delo410@tenasia.co.kr