MUSIC
New Jeans, 'Super Shy' ranked 64th on US Billboard 'Hot 100'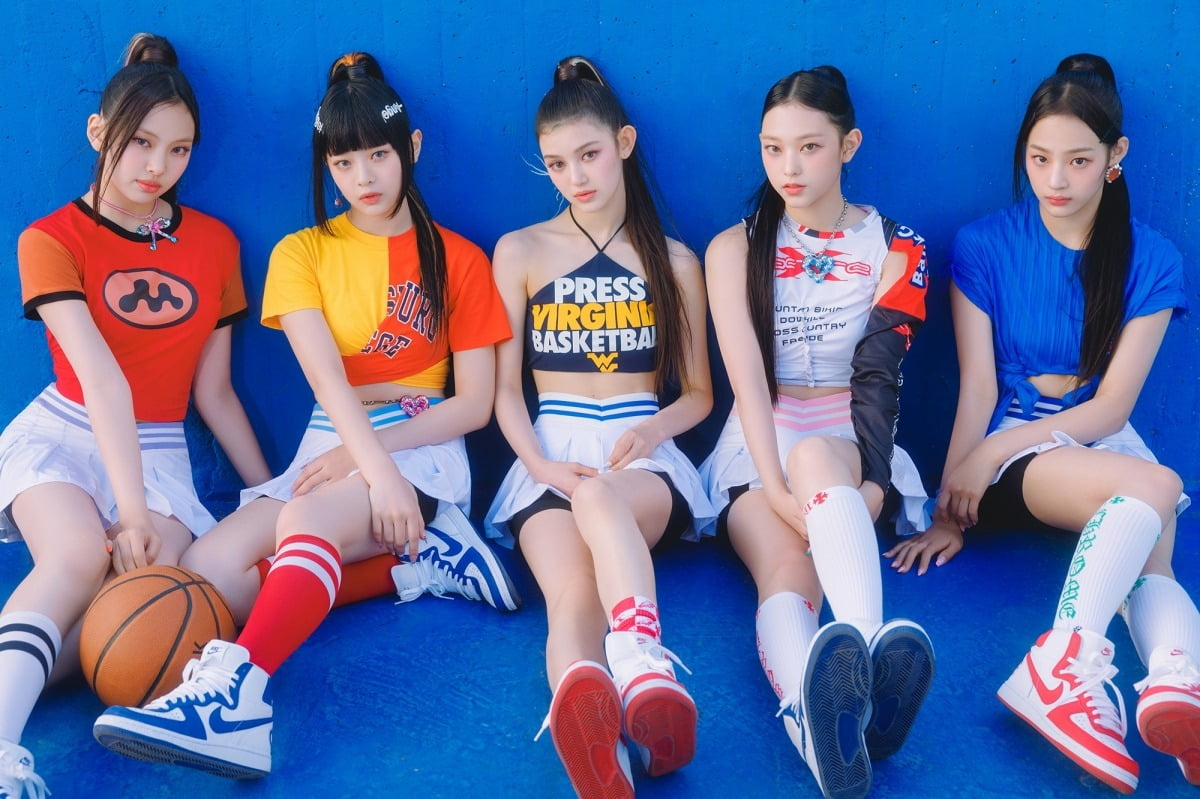 NewJeans has achieved another career high on the US Billboard'Hot 100'.
According to the latest chart (as of July 29) released by Billboard, an American music media outlet, on the 25th (local time), it is one of the triple title tracks of the 2nd mini album 'Get Up' by New Jeans (Minzy, Hani, Daniel, Haerin, Hyein). One, 'Super Shy', ranked 64th on the 'Hot 100'. It is a ranking that has risen two notches from the previous week.
'Super Shy', which was pre-released on the 7th, entered the 'Hot 100' at number 66 (as of July 22) within a week of its release. It was a record that instantly surpassed New Jeans' previous works 'OMG' (74th) and 'Ditto' (82nd). Since then, the popularity of 'Super Shy' has gained momentum. As the album was released on the 21st, it was on the rise along with other b-side songs and succeeded in raising the rankings this week.
This achievement was predicted through the index of Spotify, the world's largest music streaming platform. 'Super Shy' started at No. 37 on Spotify's 'Daily Top Songs' in the US and peaked at No. 9 (as of July 13), and has remained at the top without much change.
All 6 songs from the 2nd mini album, including 'Super Shy', are charting on Spotify's US 'Daily Top Song' for the 4th day (July 21-24). As a result, there is a prospect that it is possible to create additional songs to enter the 'Hot 100' by New Jeans.
'Super Shy' also landed at the top of Billboard's 'Global 200' and 'Global (excluding the US)' for two consecutive weeks. After entering the 2nd place on the two charts last week, it climbed to the 5th and 3rd places respectively this week.
New Jeans' first entry into the Billboard 200 is also raising expectations. Their 2nd mini album sold over 1.24 million copies on the 5th day of release. The sales volume in the US market has not yet been disclosed, but considering the influence of New Jeans, which has expanded in the mainstream pop market in a year, it is a target worth aiming for. In this case, New Jeans will become a group that has their names on the two main Billboard charts at the same time in the shortest period of time since their debut.
Reporter Kim Ji-won, Ten Asia bella@tenasia.co.kr