MUSIC
Suga, Successful End of Shining World Tour with BTS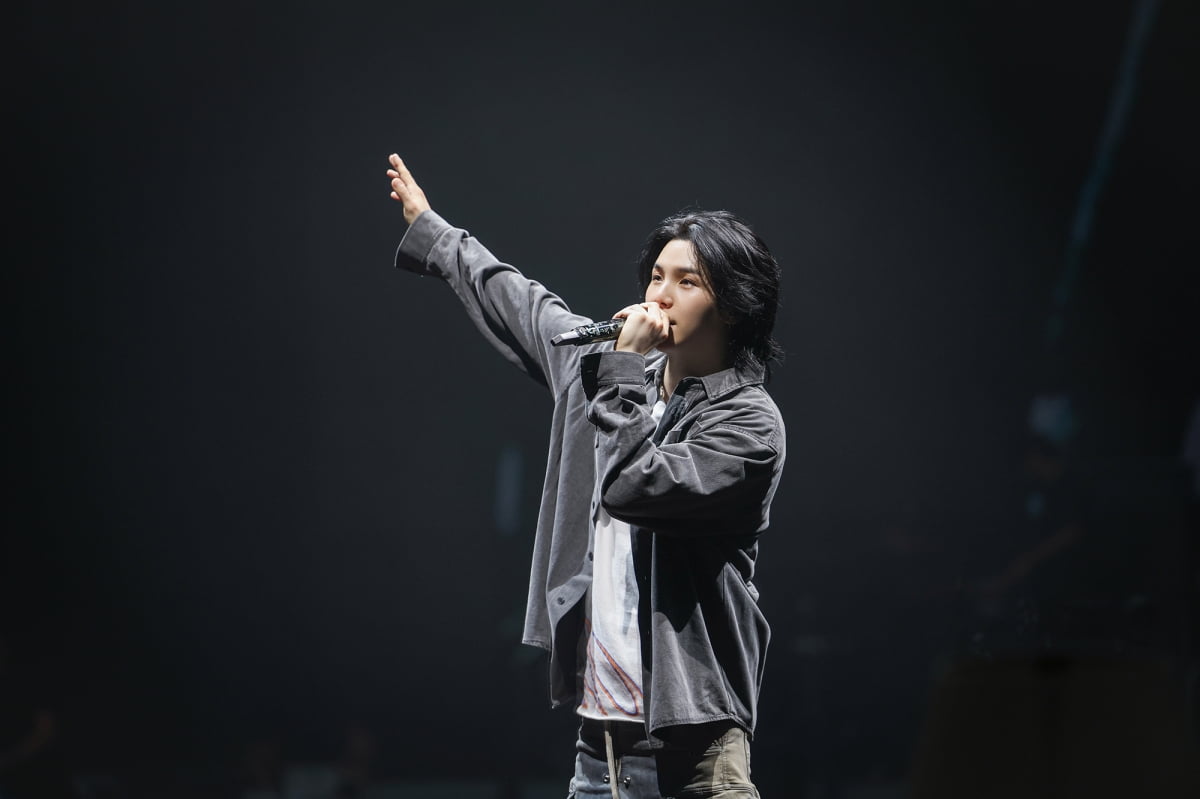 A total of 10 cities, about 330,000 viewers, 7th place on the US Billboard Box Score Top Tour (as of May 23), British music magazine NME 5 out of 5 points.
BTS Suga's solo world tour 'SUGA | This is the record left by Agust D TOUR 'D-DAY'.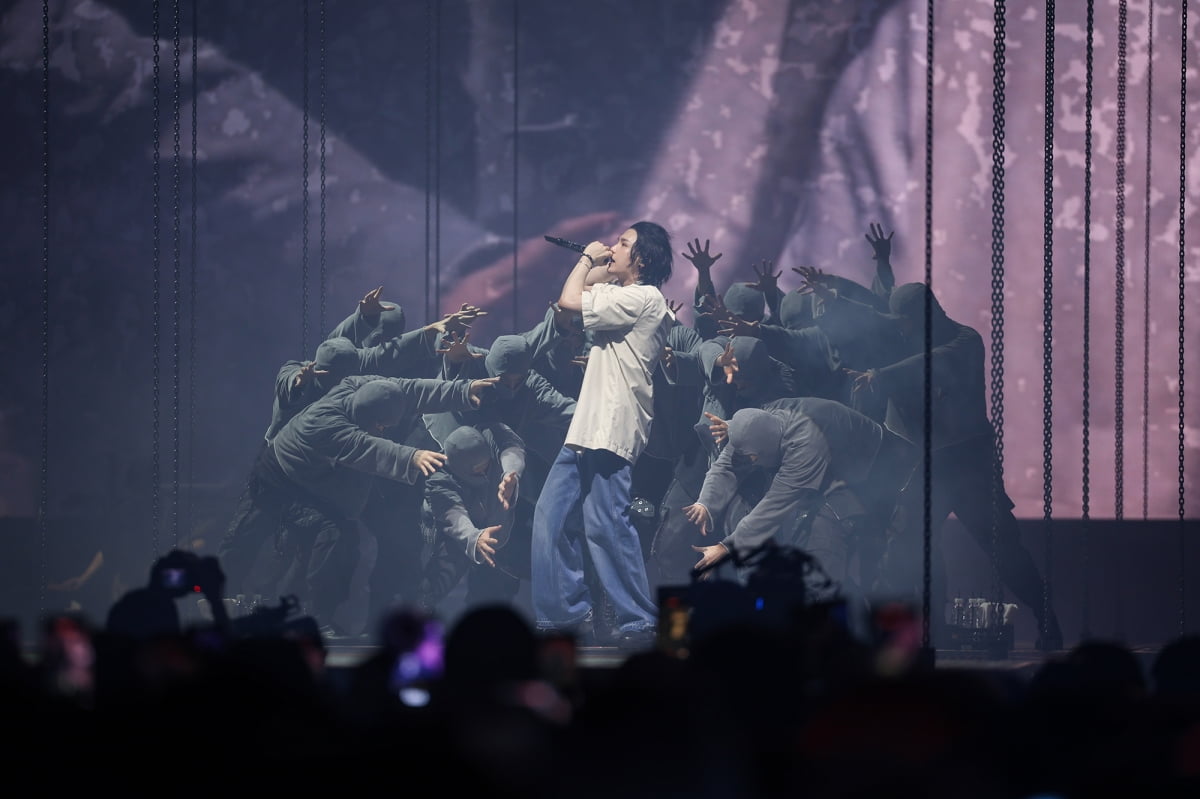 Suga ended the encore concert held at KSPO DOME (formerly Olympic Gymnastics Stadium) in Songpa-gu, Seoul on the 6th, and ended the world tour 'SUGA | The grand journey of 'Agust D TOUR 'D-DAY'' has come to an end. Encore concert 'SUGA | In Agust D TOUR 'D-DAY' THE FINAL', about 38,000 spectators were with Suga.
Suga, who opened the concert with the title song 'Haegeum' of his solo album 'D-DAY', said to the audience, "As it is the final of the finals, I hope that everyone will do their best to enjoy this time so that there will be no regrets at the end of today." greeted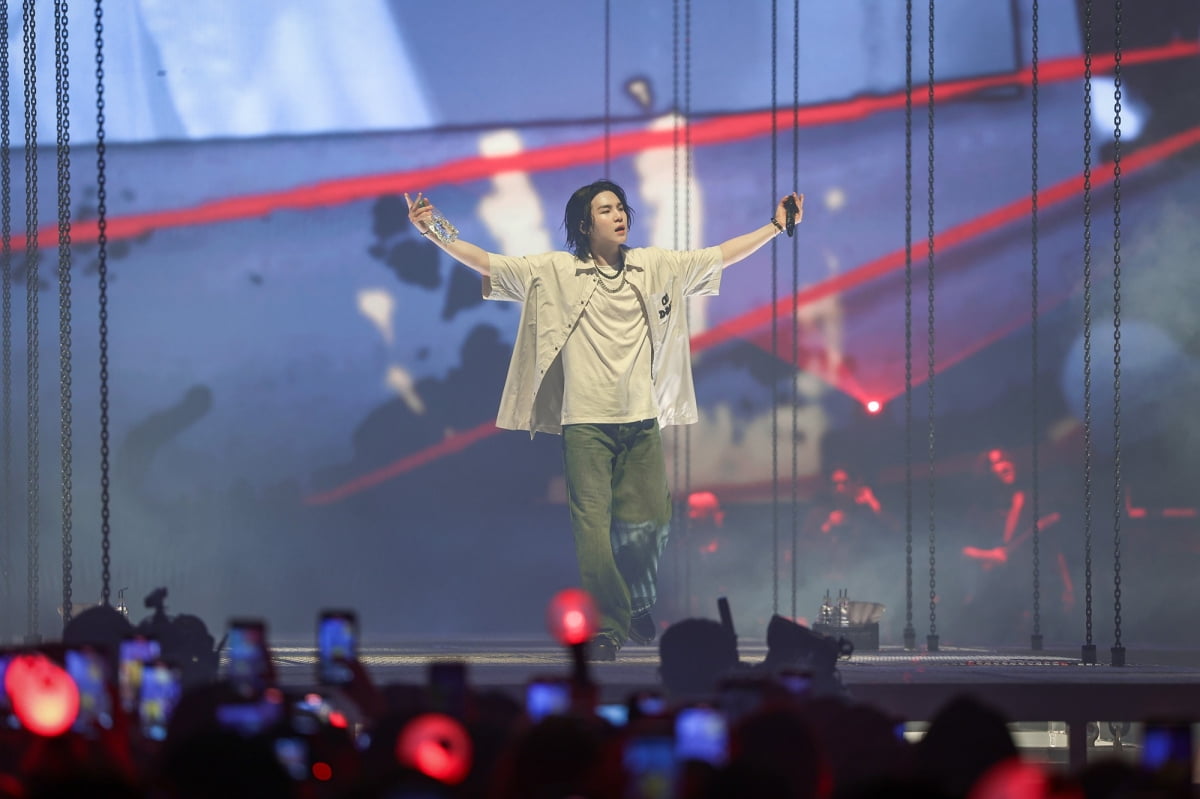 Then, Suga appeared with a guitar and sang the acoustic version of 'Trivia 轉: Seesaw', 'SDL', 'People', and 'People Pt.2 (feat. IU)', followed by 'That Moon' and 'Burn It'. ', BTS Cypher medley, etc., changed the atmosphere 180 degrees and received enthusiastic cheers.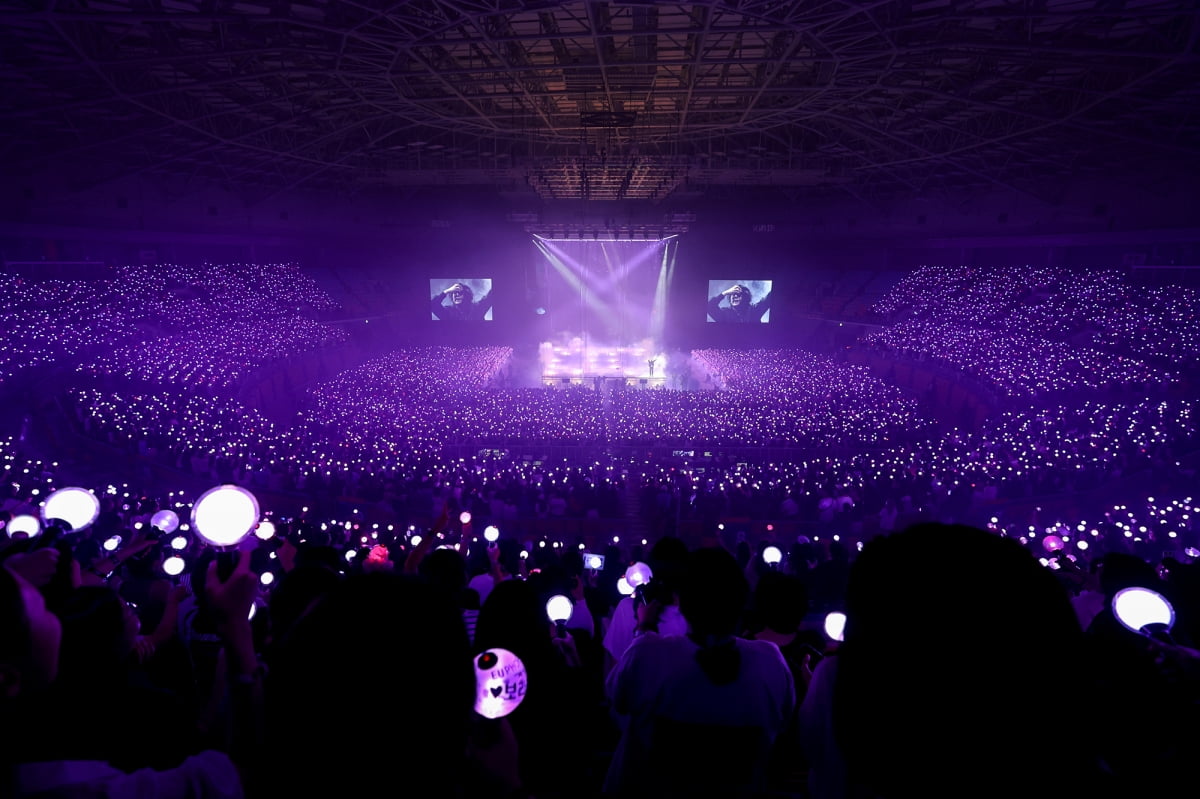 In this performance, BTS members took turns appearing as surprise guests in each episode. Jungkook (on the 4th), Jimin (on the 5th), and RM (on the 6th) presented a perfect duet stage with Suga, while Jungkook and Jimin sang a solo song, and RM prepared an additional unreleased song to heat up the scene.
On the stage of 'Life Goes On', where Suga played piano accompaniment, videos of moments from the past tour flowed. told
In addition, Suga introduced 'Snooze', which had previously been decorated with piano melodies, with an electric guitar performance, and added specialness to the stage with the first performance of 'How It Was', a song from the mixtape 'D-2'.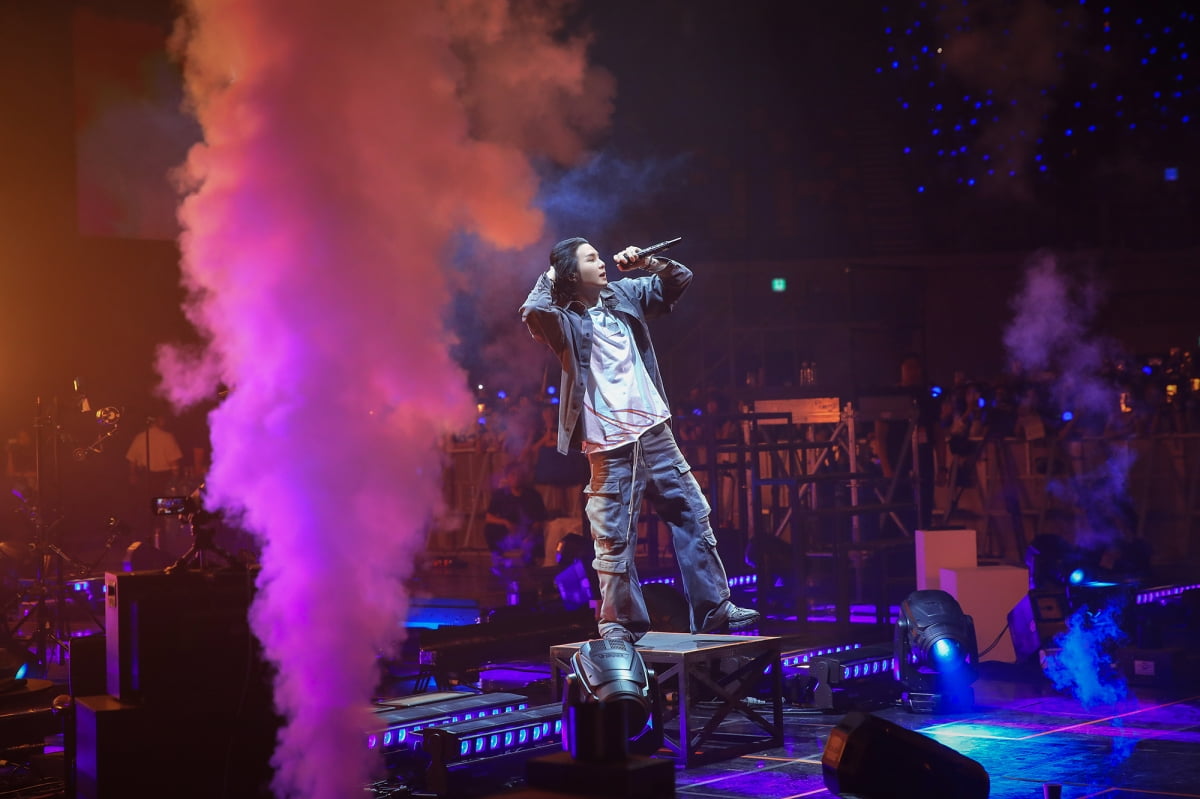 At the end of the concert on the 6th, Suga said, "Thank you, ARMYs, for being with us on the long journey of twenty-eight times. When I perform again in Seoul, I wonder if the 7 brothers will stand on the stage together," he said. "Thank you so much for completing this performance with me. I love you," he said with sincere gratitude.
On this day, Suga exited through the door installed on the stage, expressing the complete end of the world tour and implying a new beginning.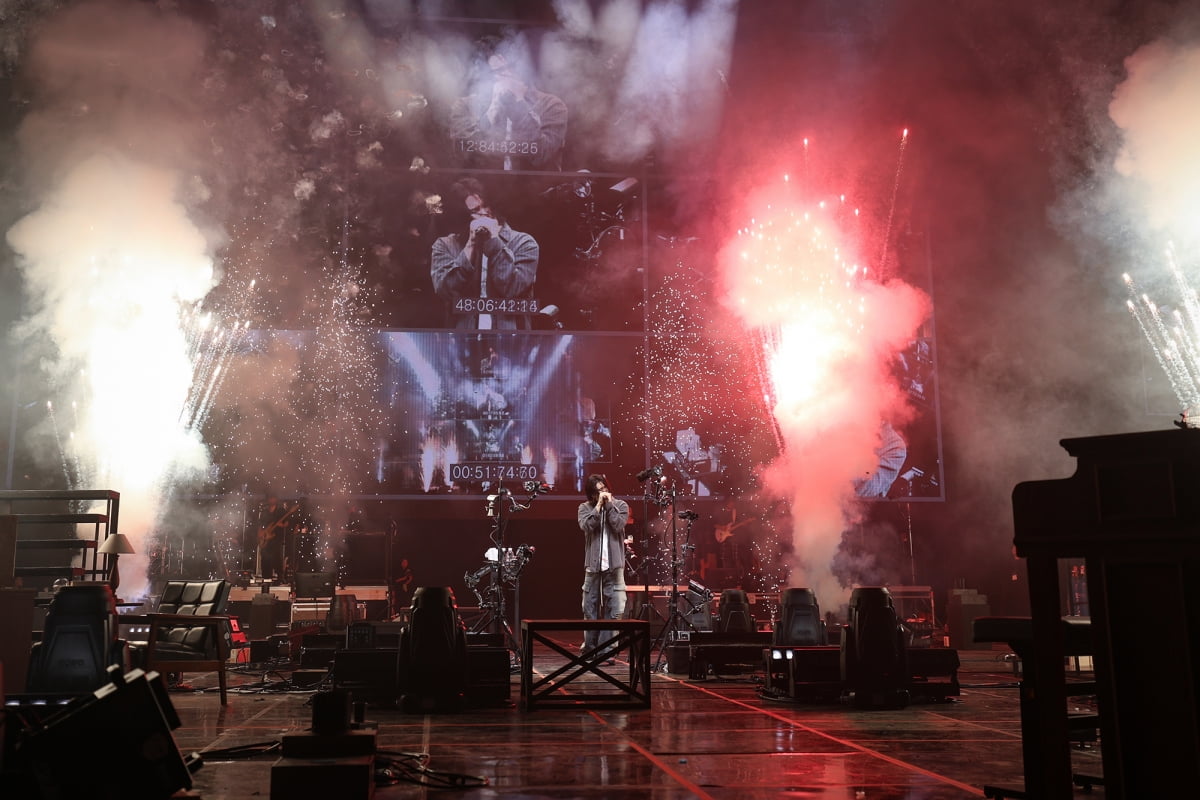 This encore concert is an all-encompassing performance of Suga and Agust D's 7-year musical journey, and Suga added live session members for a richer sound and digested all songs live as a band. Suga was praised for opening a new horizon as a solo artist through the world tour that started last April.
Reporter Kim Se-ah, Ten Asia haesmik@tenasia.co.kr