MUSIC
Lee Chan-won, 'Twist Go Go' showcase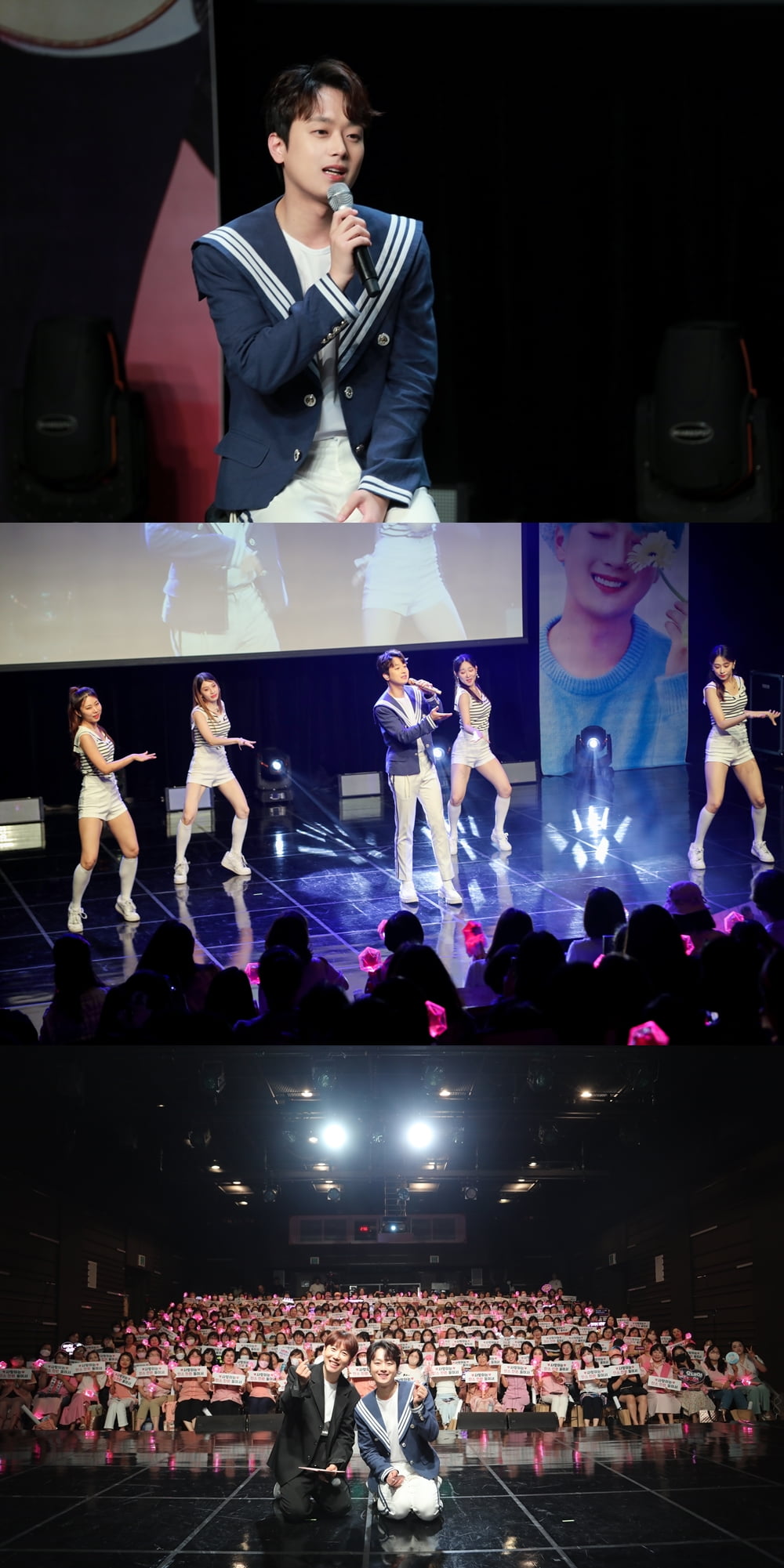 Singer Lee Chan-won held a showcase prior to promoting the follow-up song 'Twist Go Go'.
Lee Chan-won held a showcase for 'Twist Go Go' at 2:00 pm on August 5, and had time to communicate with fans prior to full-fledged follow-up activities.
Lee Chan-won not only presented the live stage of 'Twist Go Go', which is a song from his first full-length album 'ONE' and will be a follow-up activity, but also showed fan love that could not be prevented from the heat wave with his hot words and heart.
Lee Chan-won, who appeared on the stage with the introduction of Nam Chang-hee, who was in charge of the day, thanked the fans who filled the scene, saying, "I really appreciate all of you who have been with us despite the hot weather." Then, they had a quiz time with fans to guess the b-side songs in the regular album.
Along with the release of the correct answer for each b-side song, Lee Chan-won told the story contained in the song, such as "I have a heart to love Chance (fan club name) throughout the four seasons" and "Oh Nae Eonsa is a message to the fans. I will always love you." Not only that, but he looked back on his activities for the past 6 months, saying, "The last active song 'Sung Lantern' has a lot of meaning. I sang it at the last concert and I have a sobbing memory."
Lee Chan-won also released the 'Twist Go Go' music video and behind-the-scenes video for the first time. In addition, the stage was unveiled for fans who visited the scene, boasting refreshing vocals with a fast tempo and exciting twist rhythm, and showed off a special charm by showing off a cute twist choreography.
Lee Chan-won also raised the atmosphere of the concert through the stage of 'Let's eat once'. He said, "Thank you for brightening up the concert today. Please take good care of the follow-up song activities."
Lee Chan-won also broadcast live on the official YouTube channel for fans who could not come to the showcase. Lee Chan-won presented meaningful memories to the fans in the first row of the homeroom, including the scene, and gave them the pleasure of traveling as if they were on a trip with cool performances and talks.
Lee Chan-won plans to start promoting the follow-up song 'Twist Go Go' from next week.
Reporter Kang Min-kyung, Ten Asia kkk39@tenasia.co.kr