MUSIC
All members of HYBE's rookie BOYNEXTDOOR cried.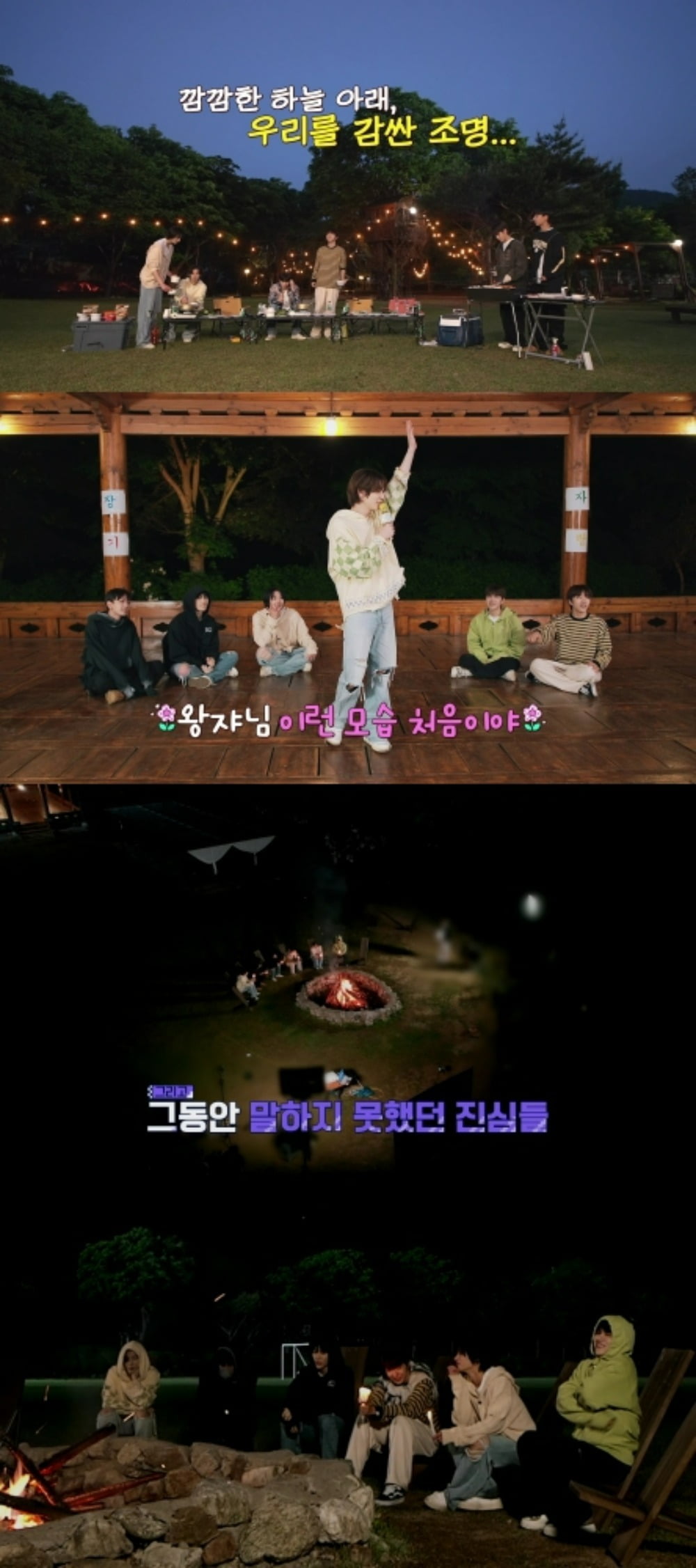 'HYBE rookie' BOYNEXTDOOR revealed the sincere inner feelings they felt before their debut.
BOYNEXTDOOR (Seongho, Liu, Myeong Jaehyun, Taesan, Lee Han, Unhak) released episode 5 of its own reality show 'It's Fun Boyneck' on the team's official YouTube channel and the global fandom life platform Weverse channel at 8:00 pm on the 4th. Disclosed.
In this episode, BOYNEXTDOOR was depicted leaving the retreat a week before their debut and spending the evening routine. Following the barbecue party and delightful talent show, the members had a campfire time, the flower of the retreat, and at the same time showed their love for their fans while building a closer friendship.
The members sitting around the campfire shed tears as they recalled the memories of running hard for their debut. Seongho said, "I remember the time I practiced, looked at the end-of-month evaluation, and started recording for the first time. (Fans) should have liked us." Unhak also revealed the worries that lie on the side of the joy of debut, saying, "I'm worried because we were suddenly released without any notice."
It also contains a heartwarming scene of expressing gratitude to each other. Lee Han said, "Thank you (members) for diligently working together on various things that I could not have done if I was alone, and I hope that we will continue to do well in the future. I love you." Liu smiled, saying, "It's good that I have a strong side since we've grown to support each other."
Lastly, the members also expressed their aspirations to repay the fans' love. Taesan said, "I think the words from the fans are very helpful. I hope I become a person who can repay that kind of love. We should be that kind of team." Myung Jae-hyun also comforted the team by saying, "I hope that I can gain strength from the fans and look back at the members when it's difficult."
During a sincere conversation, a surprise video letter from the parents was released. The members wept one by one, feeling overwhelmed by the unexpected message from the family. They honestly and freely expressed the support of their families and the emotions they felt at the moment of the birth of another family called Tim, giving viewers a moving impression.
BOYNEXTDOOR, who released their first single 'WHO!' in May with such excitement and anticipation for their debut, actively promoted their triple title songs 'I'll Go Back', 'One and Only', and 'Serenade'. He received great love for expressing the colorful emotions of a boy who fell in love for the first time with a sensible performance.
BOYNEXTDOOR's exclusive reality show 'It's Fun Boy Neck' is a video that honestly captures the members' daily lives before their debut, and is released every Friday at 8:00 PM on the team's official YouTube and Weverse channels.
Reporter Kim Ji-won, Ten Asia bella@tenasia.co.kr