MUSIC
INFINITE members flattered CEO Kim Seong-gyu to join the company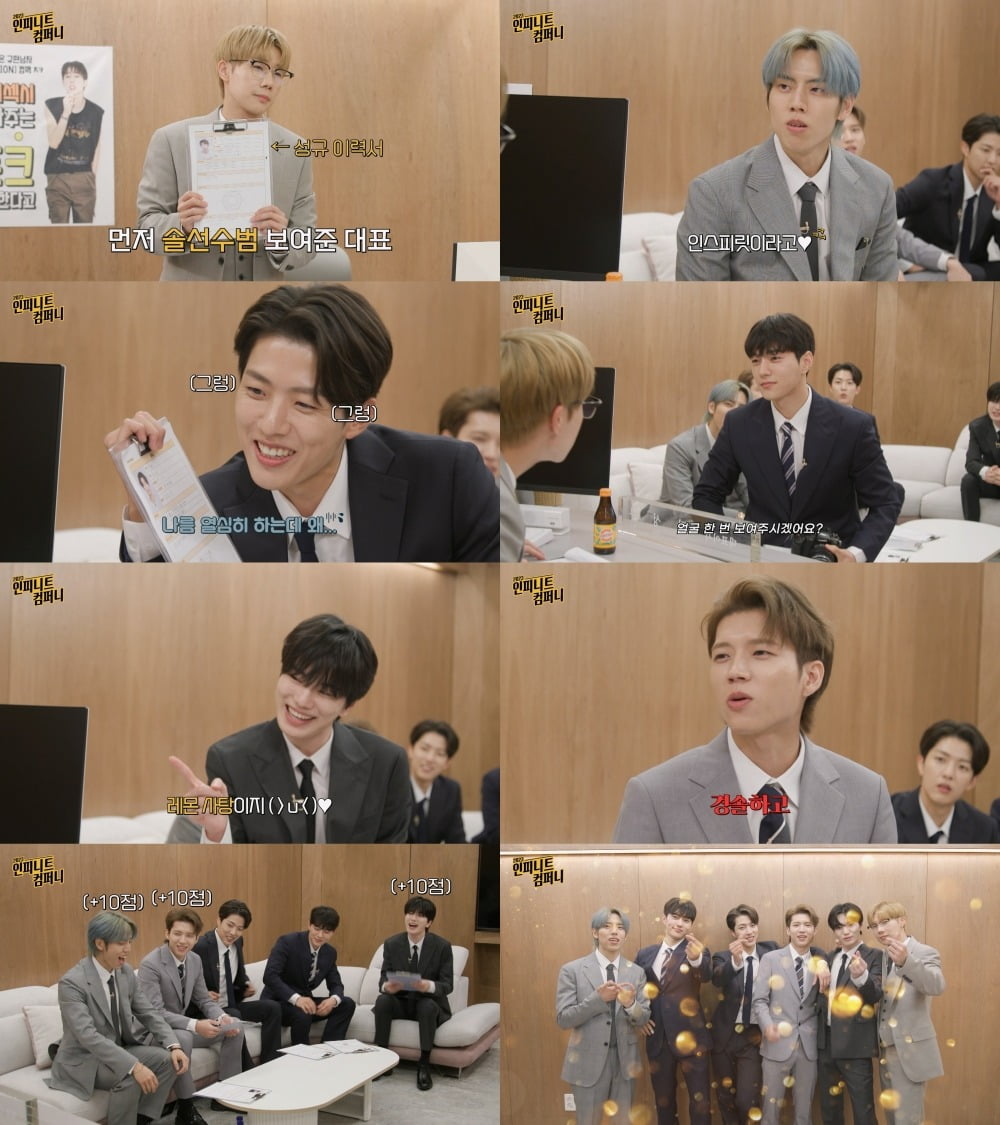 Group INFINITE (Kim Sung-kyu, Jang Dong-woo, Nam Woo-hyun, Lee Seong-yeol, L, Lee Seong-jong)'s chaotic office life is unveiled.
The agency, Infinite Company, will unveil the first episode of INFINITE's exclusive reality program, 'INFINITE Company,' on the official YouTube channel at 7 pm on the 4th.
In the first episode, the five members Dongwoo Jang, Woohyun Nam, Seongyeol Lee, L, and Seongjong Lee, who applied for a job at INFINITE Company, show off their charms to CEO Kim Sungkyu.
Before introducing the members' resumes, which are detailed from personal information to MBTI, hobbies and specialties, and abilities, Kim Seong-gyu discloses his resume to set an example. In order to catch Kim Seong-gyu's eyes, the members cheer him up and compete fiercely, such as flattering him, and laugh.
In the in-depth interview that followed, the members each brought out their special moves and strongly appealed why INFINITE Company should hire them. INFINITE foreshadows nuclear bomb level laughter with splendid talks and an endless parade of individual talents.
INFINITE in 2010 'INFINITE! Starting with 'You're My Brother', through various reality programs such as 'Knack Player', 'King of Order', 'This is Infinite', and 'Showtime', the members have been showing off their unique chemistry, infinite sense of entertainment, and beagle charm to their heart's content. .
The group, which established INFINITE Company earlier this year by gathering their will to promote as a full group, set out to snipe global fans once again through a new reality show of the same name called 'INFINITE Company'.
'INFINITE Company', where you can see INFINITE's delightful energy, will be released on the 4th at 7:00 pm on INFINITE's official YouTube channel, and you can meet it every Friday at 7:00 pm.
After releasing their 7th mini-album '13egin' on the 31st of last month, INFINITE made a comeback as a full group after about 5 years, and is continuing active activities with the title song 'New Emotions'.
Ten Asia Reporter Kim Ji-won bella@tenasia.co.kr