MUSIC
Korean-Philippines collaboration idol HORI7ON organizes debut reality show globally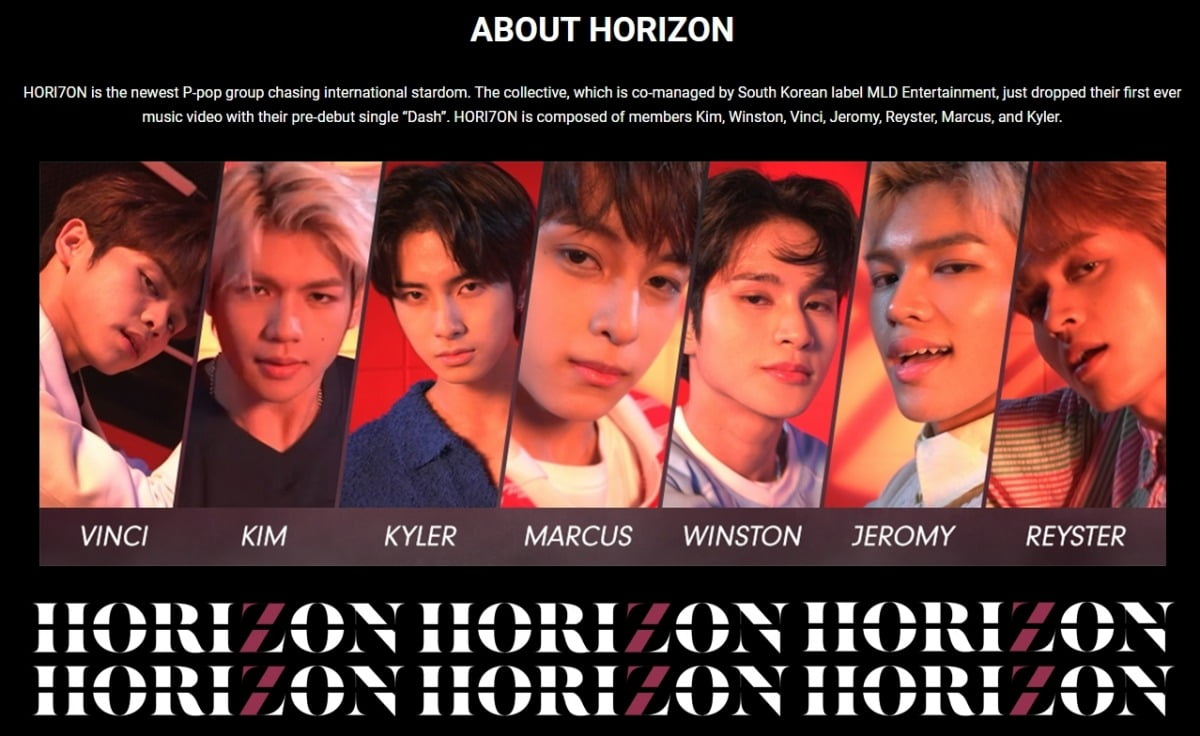 Group HORI7ON's debut reality documentary was organized globally.
On the 2nd, HORI7ON's (Vinci, Kim, Kyler, Leicester, Winston, Jerome, Marcus) debut reality documentary '100 DAYS MIRACLE' started broadcasting globally on MYX and IWantTFC. MYX is a Philippine entertainment channel with more than 20 million viewers, and IWantTFC is an OTT platform used by more than 13 million users.
The documentary '100 DAYS MIRACLE', which captures HORI7ON's 100-day long journey ahead of its debut, recorded 1.6 million cumulative views in the 4th episode aired on M2 in Korea, realizing its popularity. In addition, videos released on YouTube are provided with subtitles in seven languages, including Korean, English, Japanese, Chinese, Spanish, Arabic, and Hindi, for global fans.
Starting with MYX and IWantTFC, '100 DAYS MIRACLE', which has been confirmed to be organized on TFC's cable channels and IPTV, is broadcast in the Middle East including the Philippines and North America, as well as Singapore, Cambodia, Hong Kong, Europe, Japan, Australia and New Zealand. It is scheduled to be broadcast for 10 weeks targeting the whole world.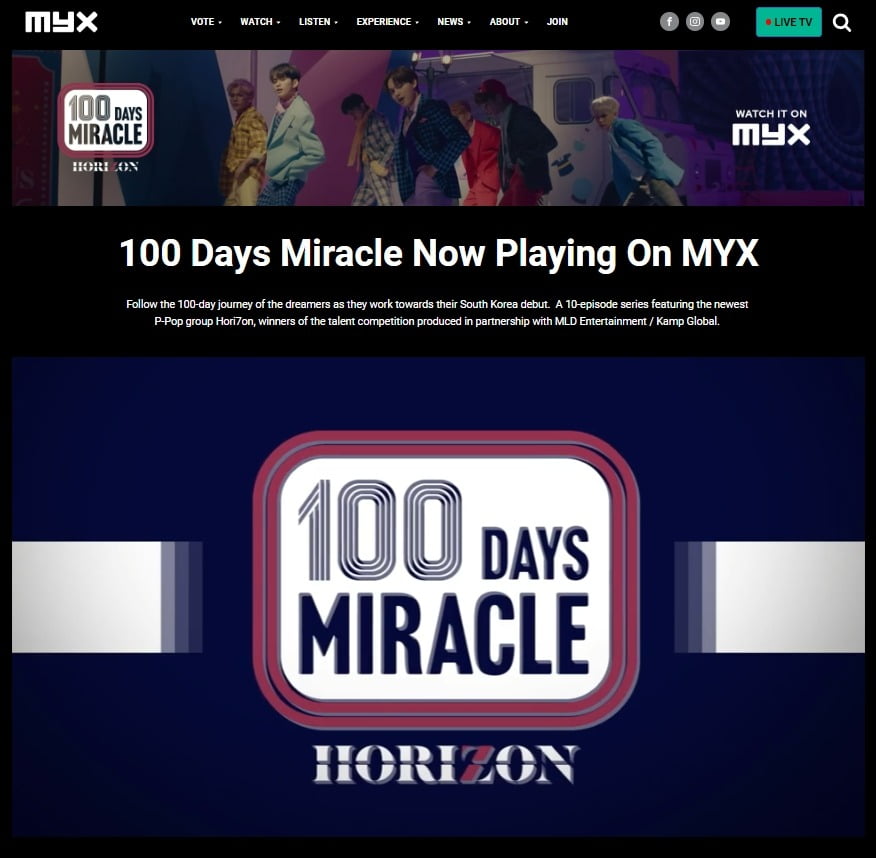 HORI7ON, which was formed through the Korea-Philippines survival audition program 'Dream Maker', has carried out various pre-debut promotions across the Philippines and Korea. In the documentary, the members' passion for their dream of becoming 'K-pop singers' and their free daily lives attracted the attention of anchors (official fan club name) around the world.
HORI7ON, who made their official debut in Korea and is active with their debut title song 'SIX7EEN', took first place on the iTunes album charts in the Philippines, New Zealand, and the United Arab Emirates at the same time as 'Friend-SHIP' was released. Also, on the 1st, 9 days after their debut, they were nominated for 'The Show Choice' with 'SIX7EEN'.
HORI7ON, which sold out their first fan meeting in the Philippines during their pre-debut promotion and showed popularity, will hold their first concert 'FRIEND-SHIP VOYAGE TO MANILA' in Manila, Philippines in September. HORI7ON, which has grown further through K-training, is adding heat to its unstoppable global move by announcing a welcome meeting with global fans.
Reporter Kim Ji-won, Ten Asia bella@tenasia.co.kr