MUSIC
Group New Jeans, the first K-pop girl group to stand on the stage of 'Lollapalooza Chicago'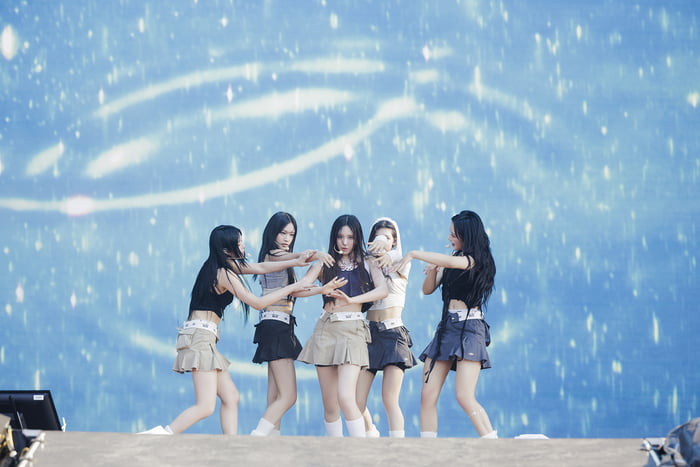 The group NewJeans stood on the stage of the large American music festival 'Lollapalooza Chicago' about a year after their debut. About 70,000 spectators were able to feel the global popularity of New Jeans through the 'singing of all songs'.
New Jeans (Minji, Hani, Daniel, Haerin, Hyein) appeared for the first time as a K-pop girl group in 'Lollapalooza' held at Grant Park, Chicago, USA on the 3rd (local time). It was a festival called the 'dream stage' for artists and the 'T-MOBILE' stage with world-renowned pop star Billie Eilish as the headliner.
Since it is New Jeans that has not had any local activities in the past, foreign fans have been paying attention to it. In particular, New Jeans ranked first on the Billboard 200 with their 2nd mini album 'Get Up' on the latest Billboard chart announced the previous day (as of August 5) and put three title songs from this album on the 'Hot 100'. I had high expectations since I had put it down.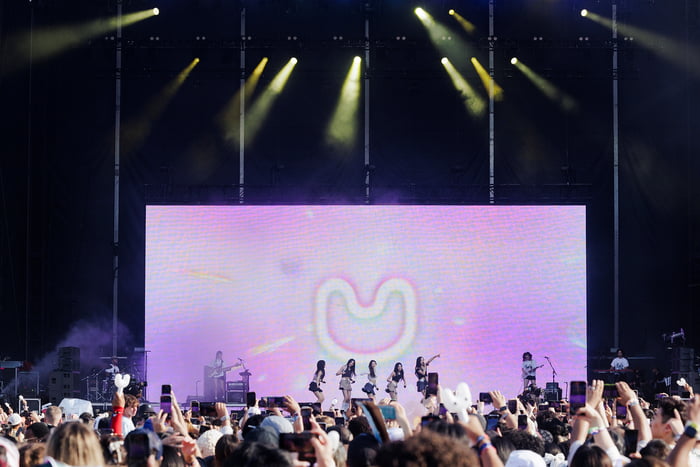 Even before the start of the performance, the enthusiasm of the fans was hot. Thousands of fans lined up at the pop-up booth 'Bunny Land' where New Jeans and Spotify collaborated to enjoy various events, and as the performance time approached, tens of thousands of spectators gathered to see New Jeans stage.
They waved binky sticks (light sticks) and waited for New Jeans to appear, and New Jeans performed a total of 12 songs live for about 45 minutes, as if living up to expectations.
When the New Jeans stage started, the audience went wild, singing along to the song and dancing along to the choreography. New Jeans, who opened with their debut song 'Hype boy', said, "I was really happy to hear that I could stand on the stage of 'Lollapalooza Chicago'" and "We prepared a lot of great stages today, so please look forward to it" handed over
Then, songs from the debut album 'New Jeans' such as 'Cookie', 'Hurt (remix ver.)', 'Attention' reconstructed by band arrangements and songs from the single album 'OMG' They performed successive mega-hit songs, including 'Ditto' and the title song 'OMG' of the same name.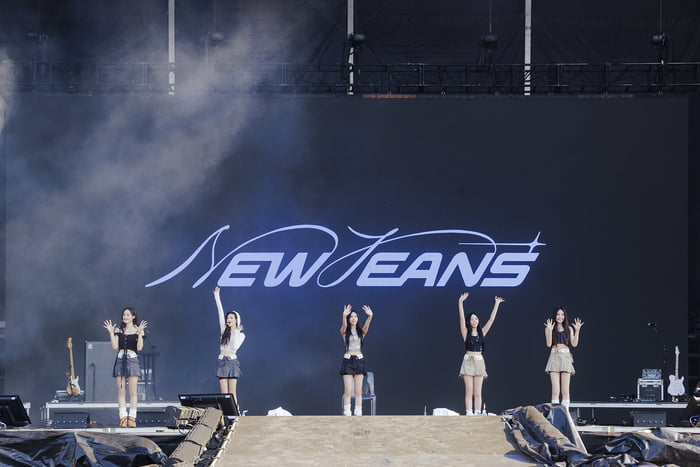 The highlight was the performance of 6 songs from the 2nd mini album 'Get Up'. From the album's No. 1 track 'New Jeans' to the triple title tracks 'Super Shy', 'ETA', 'Cool With You', the interlude song 'Get Up', and the epilogue song 'ASAP', New Jeans has a variety of songs. The performance, relaxed stage manners, and unwavering live skills earned a great response from the audience.
The members communicated deeply with the audience with their fluent English skills. They said, "We were really happy to be able to spend New Jeans' second summer together on such a hot and beautiful Lollapalooza stage." .
Immediately after the concert, "LOLLAJEANS" ranked second in real-time trends on Twitter US.
New Jeans will attend Japan's famous music festival 'Summer Sonic 2023' on the 19th.
Reporter Kim Se-ah, Ten Asia haesmik@tenasia.co.kr