MUSIC
Group New Jeans, 'Super Shy' surpassed 100 million on Spotify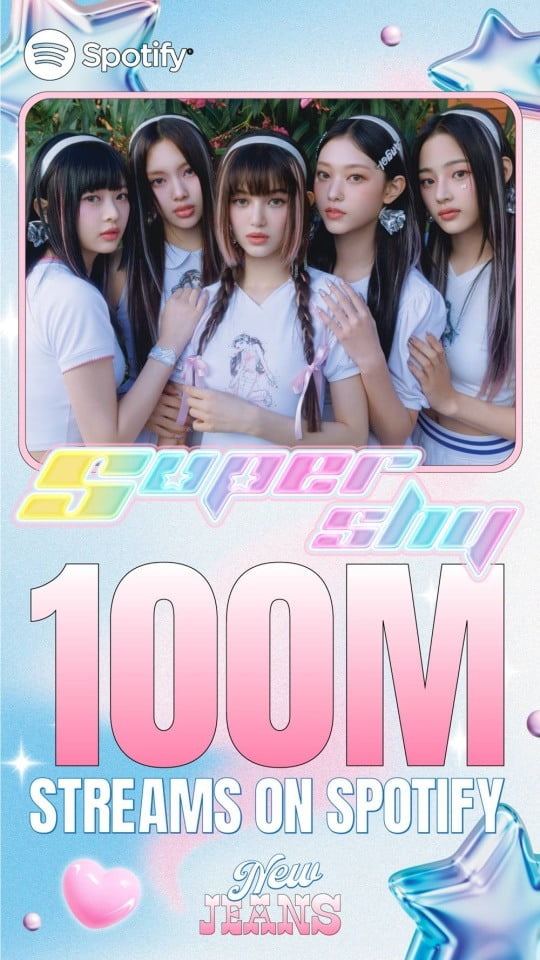 NewJeans' 'Super Shy' proved its global popularity by achieving 100 million streams on Spotify.
According to Spotify on the 4th, 'Super Shy', one of the triple title songs of the 2nd mini album 'Get Up' by New Jins (Minji, Hani, Daniel, Harin, Hyein), has recorded 103.7 million sales as of the 2nd (local time). Played 2182 times.
This is 26 days after the sound source was released. It is the shortest period among New Jeans' songs to hit the 100 million streaming mark on Spotify. New Jeans' previous mega hit song 'Ditto' took 32 days to reach 100 million plays on Spotify.
'Super Shy', which has an exciting beat with a jersey club rhythm, was very popular as soon as it was released. Various high records of New Jeans, including No. 1 on Melon and Genie's monthly charts in July in Korea, No. 48 on Billboard's 'Hot 100' in the US, No. 9 and 12 on 'Weekly Top Song' in the US and Spotify Global? and No. 52 on the UK Official Singles Chart was renewed every day.
Currently, the combined cumulative number of streams of New Jeans on Spotify has exceeded 2 billion. Among them, the 100 million played songs are 'OMG', 'Ditto' (more than 400 million times), 'Hype boy' (more than 300 million times), 'Attention' (more than 200 million times), 'Cookie', 'Hurt', ' There are a total of 7 songs including 'Super Shy' (more than 100 million times). In particular, each time an album is released, Spotify shortens the period of reaching 100 million views, realizing the growing global popularity.
With their 2nd mini album 'Get Up', New Jeans is creating a global sensation by simultaneously entering 'Billboard 200' and 'Hot 100' with three songs on the latest US Billboard chart (as of August 5).
Reporter Kim Se-ah, Ten Asia haesmik@tenasia.co.kr