MUSIC
Weki Meki's Ellie did her best in 'Queendom Puzzle' despite being injured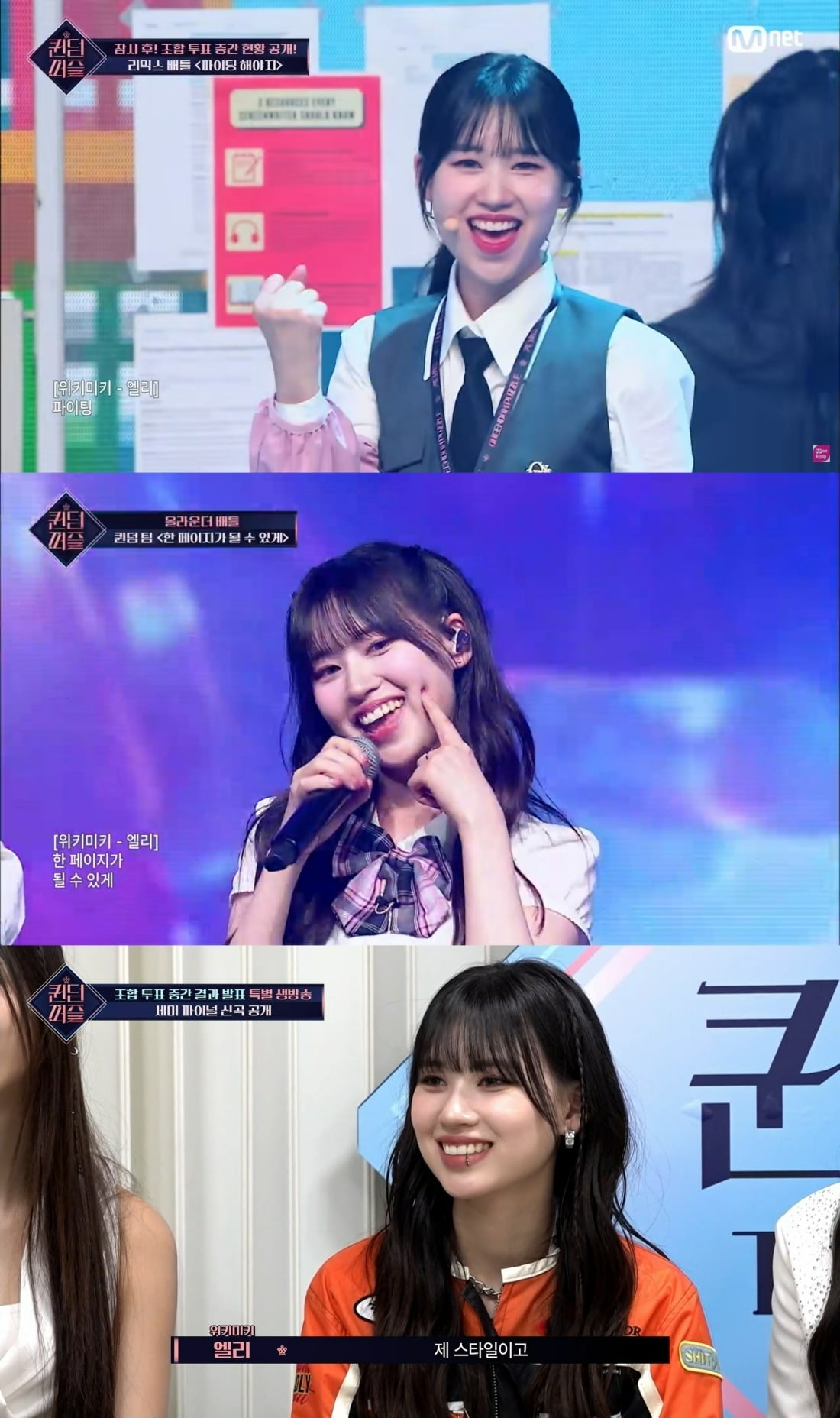 Group Weki Meki's Ellie is proving her presence in 'Queendom Puzzle'.
In the Mnet survival program 'Queendom Puzzle', which is currently broadcast every Tuesday afternoon, Ellie is showing off her all-rounder abilities by mastering all positions, including vocal, rap, and dance.
As the lead vocalist of Weki Meki, Ellie captured attention with her solid singing skills. In the remix battle, Ellie, who selected Seoksoon Boo's "Let's Fight" from Seventeen, aroused admiration from viewers with a stable pitch and high notes in the second half.
Ellie's unique vitamin-like energy also stood out. In the vocal & rap round of All Rounder Battle, during the stage of DAY6's 'Let's Become One Page', Ellie led the performance leaving Polaroid photos with the audience.
There was also an injury fighting spirit for a high-quality stage. During the practice process for the new song 'Glow-up' (Glow-up) choreography, a later story was told that Eli's arm was bruised. Nonetheless, Ellie delivered a thrilling pleasure to the viewers by perfecting the powerful performance without making any mistakes.
In addition, Ellie, who became the 'DROP' team for the signal song 'SNAP' in '7:7 Team Battle', said in a situation where a rapper was needed, "I can rap too. It would be nice to do vocals, but I thought more about the team," he said, leading the team by example. As a result, the 'DROP' team said, "Is this the DROP team? They won with a unanimous decision from 13 experts in the evaluation team.
Ellie, who encompasses various concepts and genres, competes in a new song battle with "I Do" before Ryan in the live broadcast of the semi-final of "Queendom Puzzle" next week.
'Queendom Puzzle' airs every Tuesday at 10 PM.
Reporter Kim Ji-won, Ten Asia bella@tenasia.co.kr