MUSIC
YG Treasure unveils title song 'BONA BONA' performance for the first time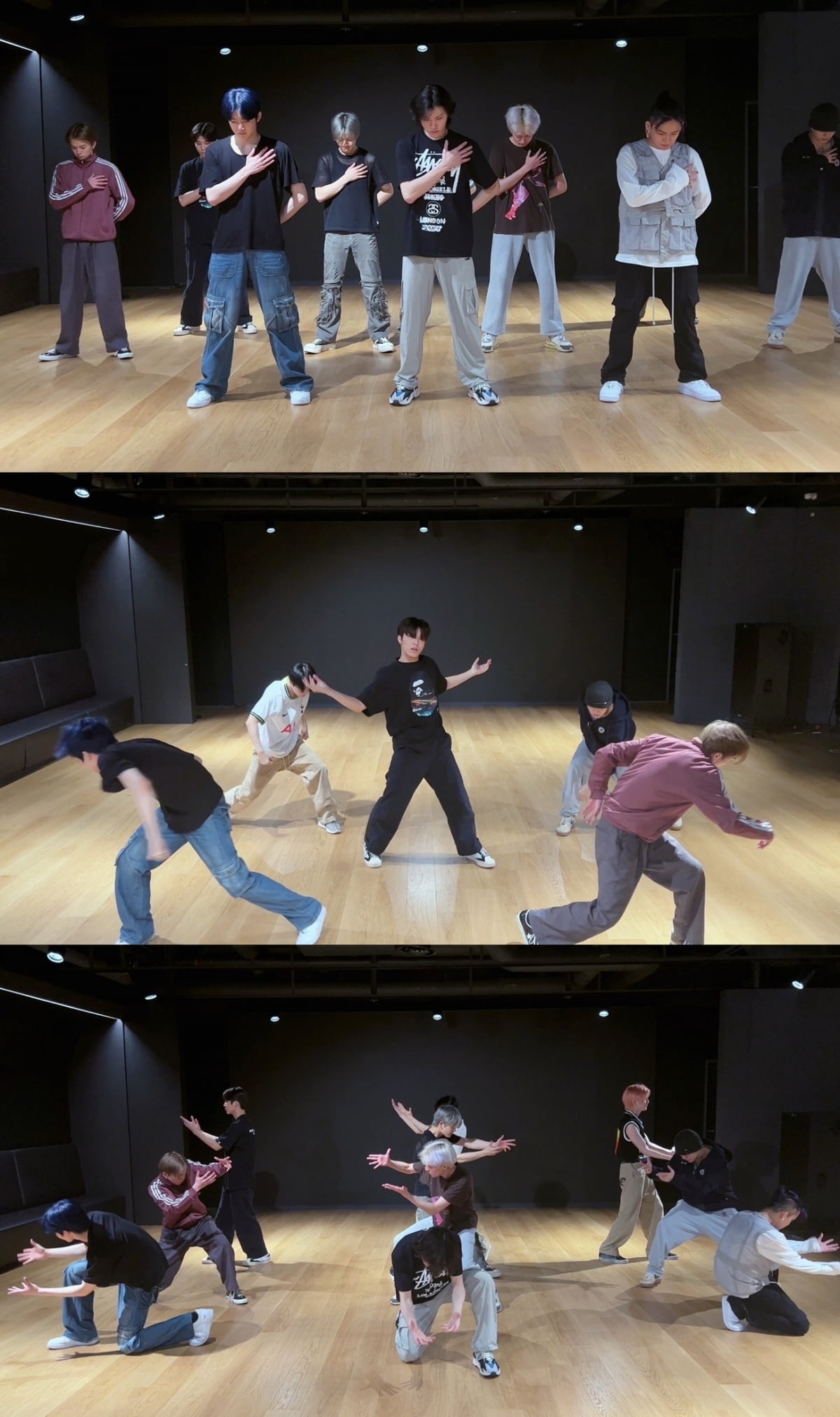 YG Treasure made global fans' hearts beat faster by unveiling the entire performance of the title song "BONA BONA" on their 2nd regular album for the first time.
YG Entertainment posted 'TREASURE - 'BONA BONA' DANCE PRACTICE VIDEO' on its official blog on the 2nd. It is a video filmed during actual choreography practice, and the passion of the members to show the best performance is vividly captured and aroused admiration.
Despite the choreography unfolding in a free atmosphere in the background of the practice room, Treasure made viewers immerse themselves in a single moment with an overwhelming aura. The ever-changing formations and disciplined dance lines immediately raised the atmosphere, and the point choreography of the chorus, which vigorously steps on the ground to the grand drum beat, left a strong impact, reminiscent of a marching band.
The group choreography in the ending part is definitely the highlight. It was a splendid finish with a dynamic dance and movements in perfect order as if they had become one body. The sound gradually escalated and exploded intensely and powerful gestures harmonized, giving a thrilling thrill as if the condensed energy exploded.
The 'BONA BONA' performance was born from the collaboration of world-renowned dance crew Kinjaz, Sienna, YGX's Lee Jeong (Lee Yi-jung), Mood Dog, Kiel Tutin, Taryn, and HITECH. As the members' teamwork and high-quality choreography met through the tour, attention is also drawn to Treasure's various music broadcast stages, which will be held tomorrow (3rd), starting with Mnet's 'M Countdown'.
On the 28th, Treasure announced a splendid comeback with the release of the 2nd regular album 'REBOOT'. The title song 'BONA BONA' reached number one on the iTunes Song Chart in 20 countries. 'REBOOT' topped the iTunes album charts in major regions of Asia, South America and Europe, and topped the Top 100 Daily Albums chart of Line Music, Japan's largest music site.
Meanwhile, YG is holding 'TREASURE 2ND FULL ALBUM 'REBOOT' POP-UP STORE' at the atrium on the 1st floor of Lotte World Mall in Jamsil, Seoul to commemorate the release of Treasure's 2nd regular album and the 3rd anniversary of their debut. Various events and experience zones, as well as various benefits and privileges for on-site album buyers, as well as new MDs, are receiving good responses.
Reporter Yoon Jun-ho, Ten Asia delo410@tenasia.co.kr