MUSIC
Twice Jihyo, solo debut album opening trailer video full version released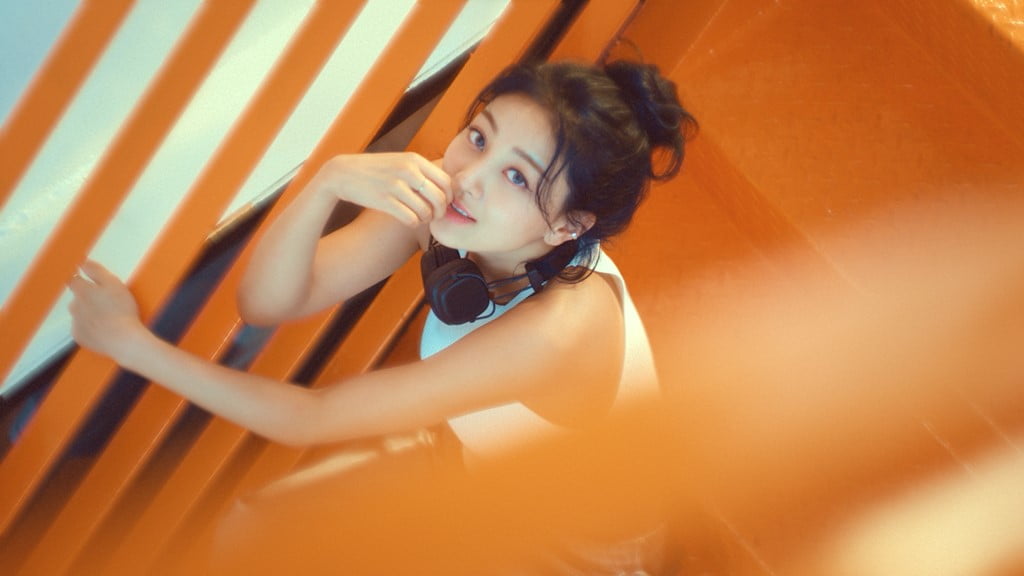 Twice Jihyo released the opening trailer for her solo debut album and invited fans from all over the world to Jihyo's own space.
Jihyo will release her 1st mini album 'ZONE' and title song 'Killin' Me Good' on August 18th. Accordingly, JYP Entertainment (hereafter referred to as JYP) posted an opening trailer on Twice's official SNS channel at 0:00 on August 2, and made them guess the new appearance Jihyo will show as a solo artist.
In this trailer video, Jihyo's day and night, daily life, dressed in a cool freedom, are attractively expressed according to the change of location. Jihyo enjoyed snacks along with groceries and shopping in the elevator that stopped on the 'Z' floor, while sitting on the brightly lit stairs, listening to music or recording herself with a vintage camera, creating a refreshing atmosphere. As darkness fell, the styling transformation stood out. Jihyo, dressed in all black and sitting inside the garage, radiated a sophisticated charisma this time on a grand bike or convertible. In an outdoor space where the warm sunlight shines down, they fluttered their dresses, rode a longboard and enjoyed croquet, presenting a bold and bouncy appearance that doesn't know where to jump.
Previously, on July 6 (local time), Jihyo released a part of the trailer video for the first time at the site of a sold-out solo concert at the MetLife Stadium in New York, USA, 'the first K-pop girl group'. Even with a short video, it heated up both online and offline, amplifying curiosity toward the album. The trailer, which was finally unveiled today, is an extended version and full version, satisfying not only the 50,000 spectators who visited the venue at the time, but also global fans who have been looking forward to the official release, and raised expectations for Jihyo, who is about to appear as Twice's second solo runner.
Jihyo is expected to show the complete 'Jihyo' itself in her first solo album under her own name. The album includes the title track 'Killin' Me Good', 'Talkin' About It (Feat. 24kGoldn)' (Talking About It), 'Closer' (Closer), 'Wishing On You' (Wishing On You), 'Don A total of 7 songs will be included: 't Wanna Go Back (Duet with Heize)' (Don Warner Go Back), 'Room' (Room), and 'Nightmare' (Nightmare). In particular, Jihyo directly participated in the production of all six songs, including the title song, and showed off her musical abilities that she had accumulated over the years.
The title song 'Killin' Me Good' was written by JYP's representative producer Park Jin-young, and top writers such as Melanie Fontana, Lindgren, and Monsters and Strangers writer Marcus Lomax collaborated to create a new song in 2023. It is foreshadowing the birth of a masterpiece that will decorate the summer of 2018. Jihyo's solo debut song 'Killin' Me Good' is attracting attention by spoiling the new song with only the voice of Jihyo singing the instrumental sound, beat source, and melody section.
Meanwhile, Jihyo's 1st mini album 'ZONE' and title song 'Killin' Me Good' will be officially released on August 18 at 1:00 PM Korea time and 0:00 Eastern time in the US.
Reporter Yoon Jun-ho, Ten Asia delo410@tenasia.co.kr