MUSIC
New Jeans' 'Super Shy' and 'ETA' ranked 2nd and 4th respectively on the US Billboard Global chart.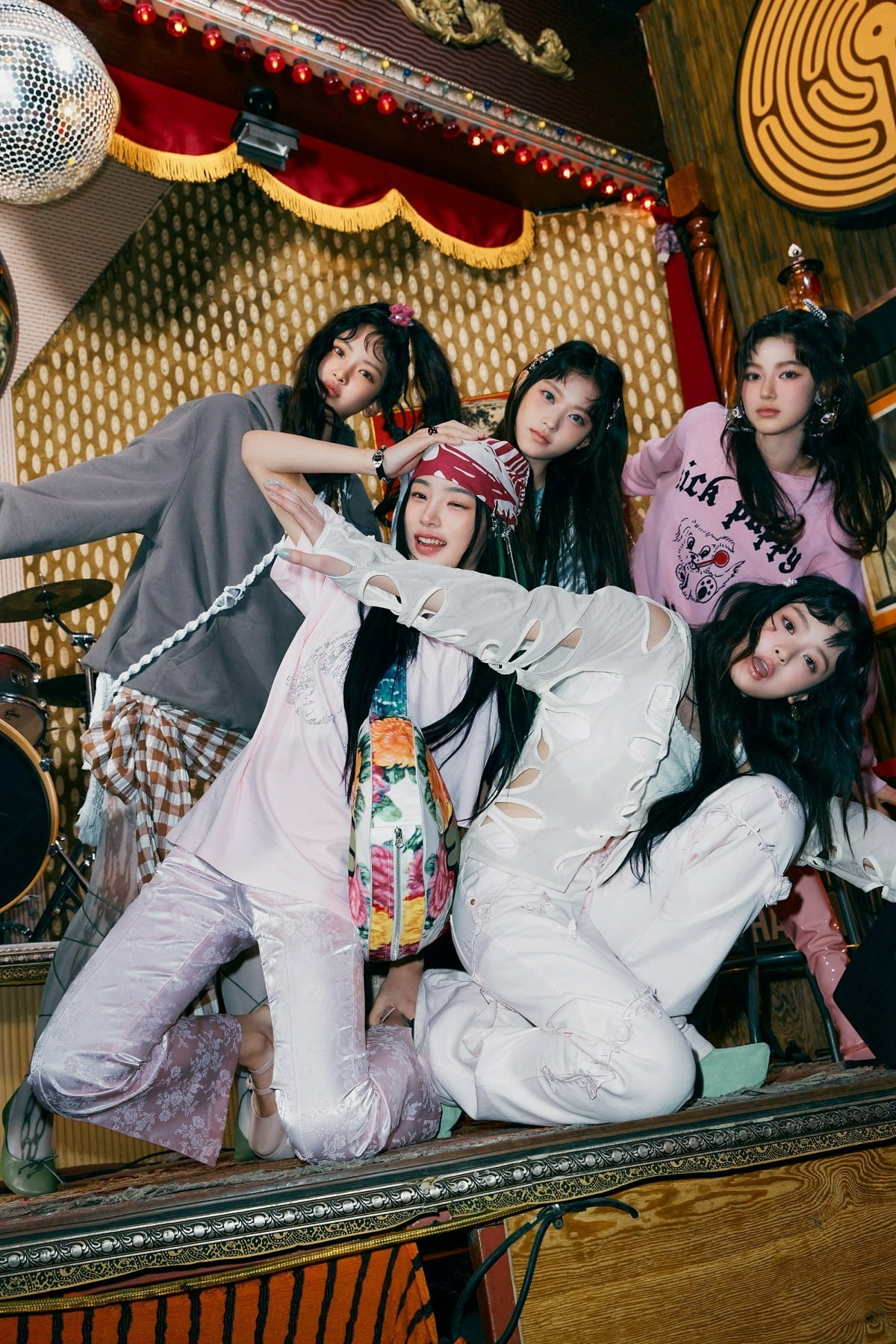 NewJeans' 'Super Shy' maintained the top spot on major US Billboard charts for three consecutive weeks. Another title song, 'ETA', which was released along with the album on the 21st, ranked 4th on Billboard's 'Global (excluding the US)' and turned on a box office hit.
On the 31st (local time), US Billboard first released the major chart rankings compiled from data from July 21st to 27th through its homepage and SNS. According to this, the triple title song and pre-release single of the 2nd mini album 'Get Up' of New Jins (Minji, Hani, Daniel, Haerin, Hyein), 'Super Shy', was ranked 2nd in 'Global (excluding the US)' and 'Global 200' respectively. top, took 3rd place.
The song, which was pre-released on the 7th, reached number 2 on both charts within the first week of release, quickly breaking NewJeans' own highest ranking. Afterwards, it ranked 3rd on the 'Global (excluding the US)' and 5th on the 'Global 200', and succeeded in raising the rankings once again this week.
'ETA' ranked 4th in 'Global (excluding the US)', foreshadowing the popularity of 'Super Shy'. Billboard said, "'ETA' recorded 38.6 million streams and more than 3,000 music sales (downloads) in one week."
The rise of 'Super Shy' on Billboard's 'Hot 100' as well as the new entry of 'ETA' are raising expectations. NewJeans' first 'Billboard 200' performance is also of great interest. The 2nd mini album exceeded 1.65 million copies in the first week of release (sales within a week after the release of the album), and considering NewJeans' rising popularity in the mainstream pop market, this is a worthy goal to aim for.
Major domestic charts are already being swept by NewJeans. While 'Super Shy' maintained its top spot in Melon and Genie for three weeks in a row, 'ETA' rose to the top spot in Bugs, recreating the 'NewJeans vs. NewJeans' composition.
NewJeans will perform on the stage of the large American music festival 'Lollapalooza Chicago' at 5 pm on the 3rd (7 am on the 4th, Korean time). NewJeans is the first K-pop girl group to perform on this stage. This stage will be broadcast live around the world through Weverse Live (outside the US) and Hulu (USA).
Reporter Kim Ji-won, Ten Asia bella@tenasia.co.kr