MUSIC
BBGIRLS Eunji and Yuna showed off their beautiful looks
The group BBGIRLS once again heralded synergy with beauty.
BBGIRLS (Minyoung, Yoojung, Eunji, Yuna) additionally released a personal teaser for the new album "ONE MORE TIME" through their official SNS channel at noon on the 1st, raising expectations for a comeback on the 3rd.
The main characters of the individual teaser released are Eunji and Yuna, and the two show off their innocence and chic visuals, respectively, and even show off the charm of a mature woman.
Eunji, who showed off her femininity with long hair, doubled her slender charm with a dress that emphasized her shoulder line, and boasted a soft charisma along with her intense yet alluring eyes. The youngest Yuna showed off her flawless beauty as a 'short-haired goddess' and at the same time showed off her splendor through dark makeup and a red dress.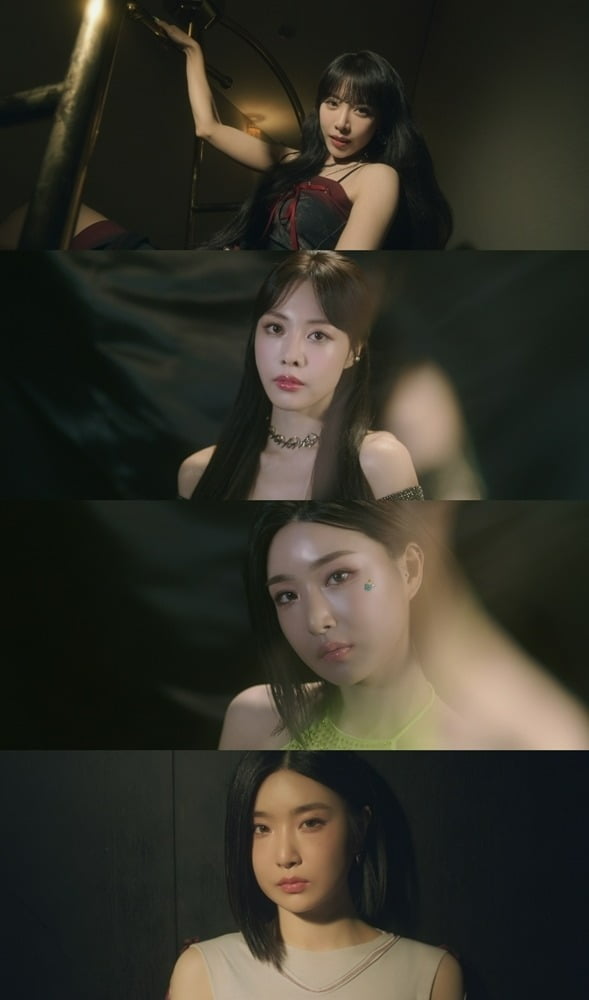 In the individual teaser video released along with the image, the two showed various charms by offering various styles. The two exude provocative eyes and an alluring aura, while capturing the hearts of fans at once through intense eye contact.
Following Minyoung and Yoojung's personal teaser that was released earlier, with Eunji and Yuna all taking off their veils, BBGIRLS is not the 'refreshing summer queen' they have shown so far, but a 180-degree alluring figure, and they will show 'ONE MORE TIME' performance is arousing curiosity.
'ONE MORE TIME', a new album by BBGIRLS, will be released on the 3rd at 6:00 pm on each music site.
Reporter Kim Ji-won, Ten Asia bella@tenasia.co.kr