MUSIC
Group Sevenus, today's debut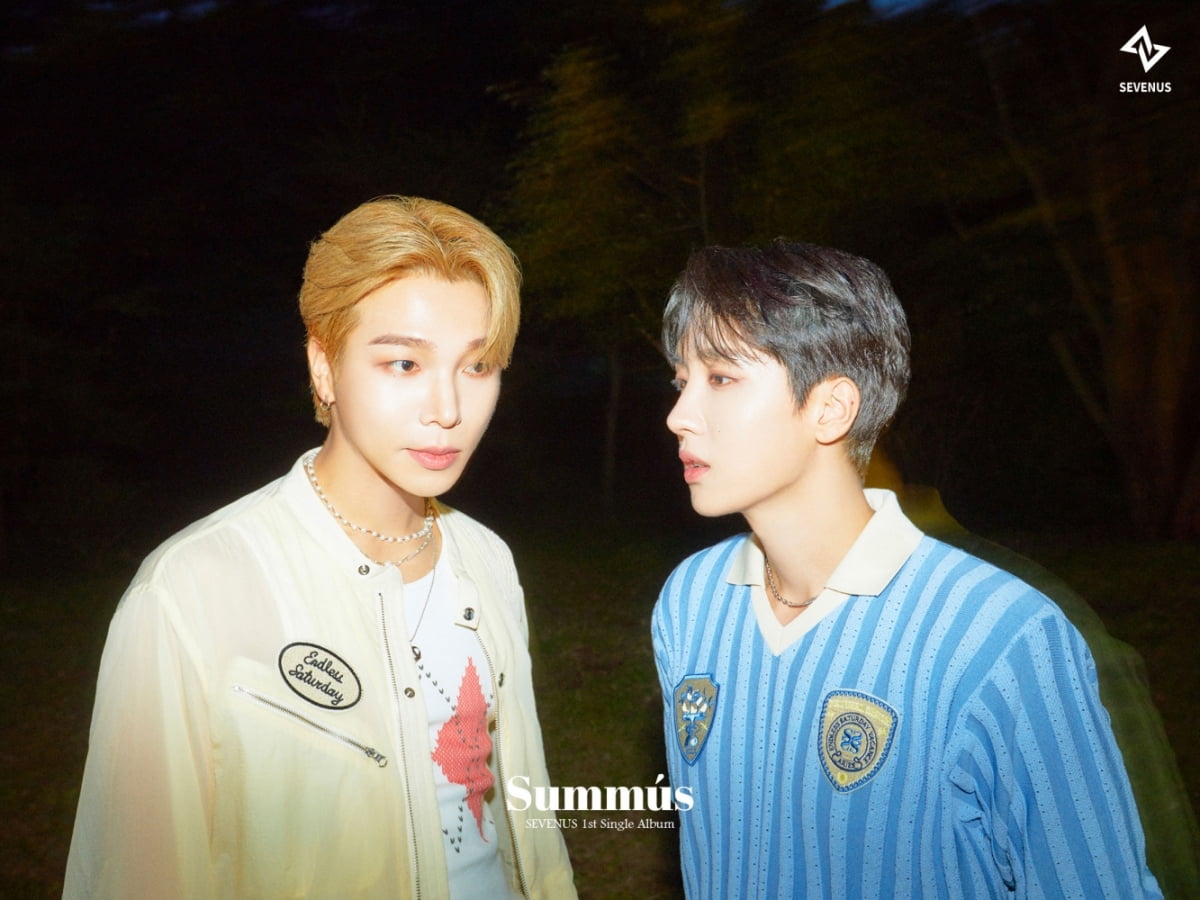 The duo SEVENUS opens a true 'peak time' on a summer day.
Seven Earth (Heejae, Ire) will release the first single 'Summús' through various online music sites at 12:00 noon on the 31st.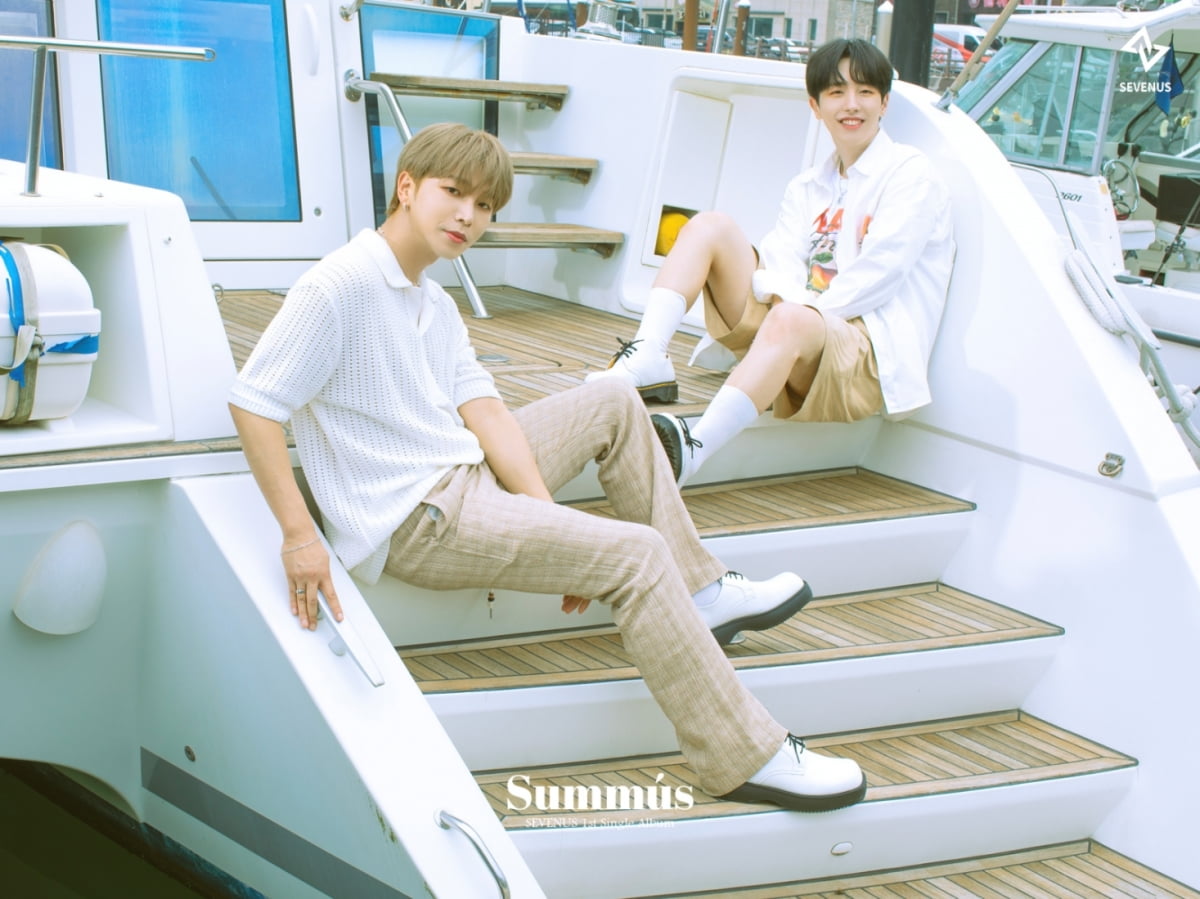 'Summús' is a compound word of summer and us, and is an album that contains the special feelings of Heejae and Leere in line with the concept of our summer. As this is the first step under the name of Seven Earth, you can feel the gratitude to the fans who made it possible for them to stand on stage again, and the aspiration to soar with the fans.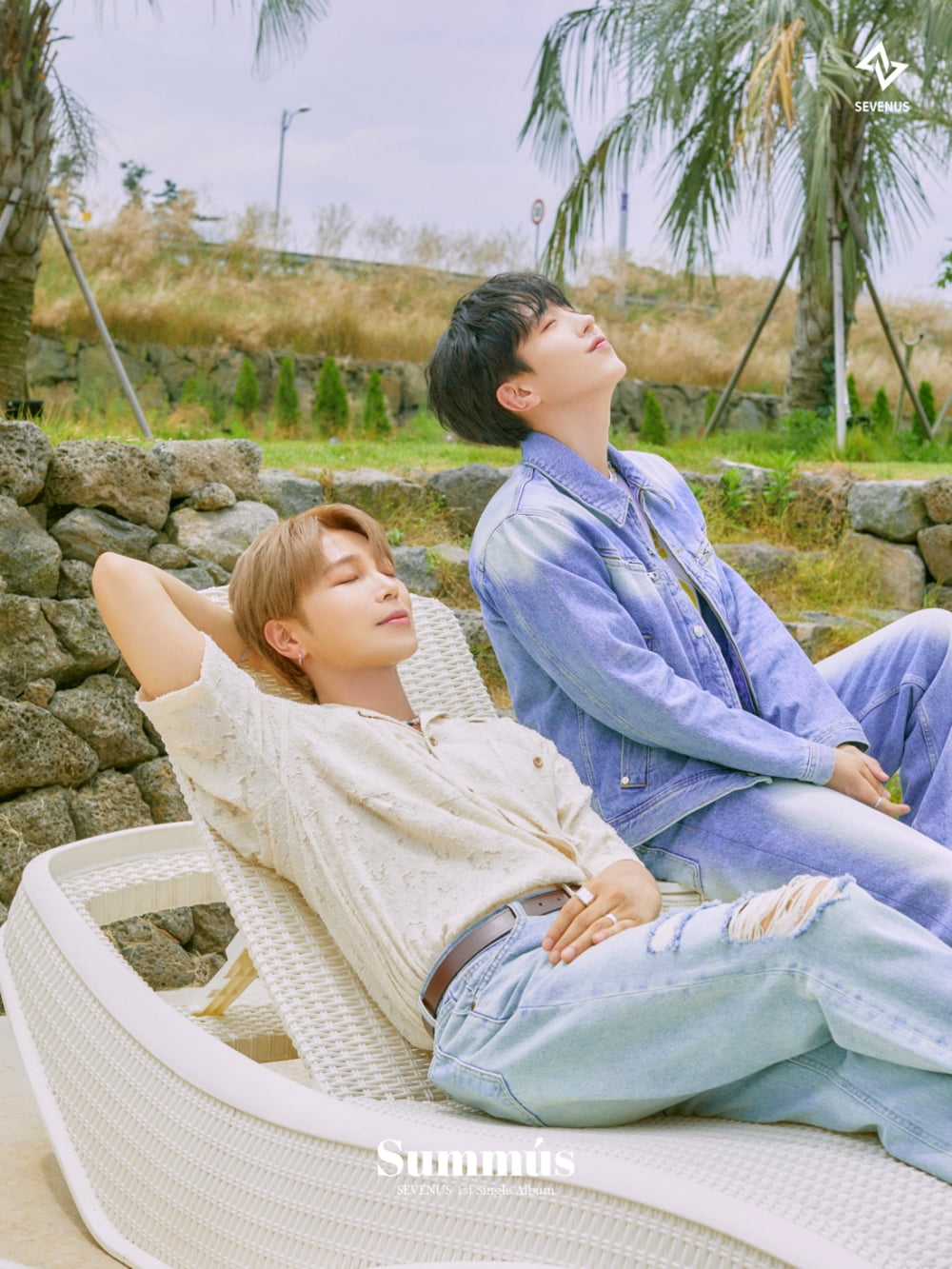 The title song 'Wonder Land' is a song that compares the story of Seven Earth, which miraculously got another chance thanks to fans' love, to the dreamy mystery of a summer night. The mystery of the green summer forest and the story of being a light for each other convey a beautiful sensibility like a fairy tale.
Next, each track contains a refreshing feeling, such as 'Summer Ride', which reminds you of the blue sea and clear sky in midsummer, and 'In a Dream', which reminds you of the refreshing feeling and deep green light after pouring rain.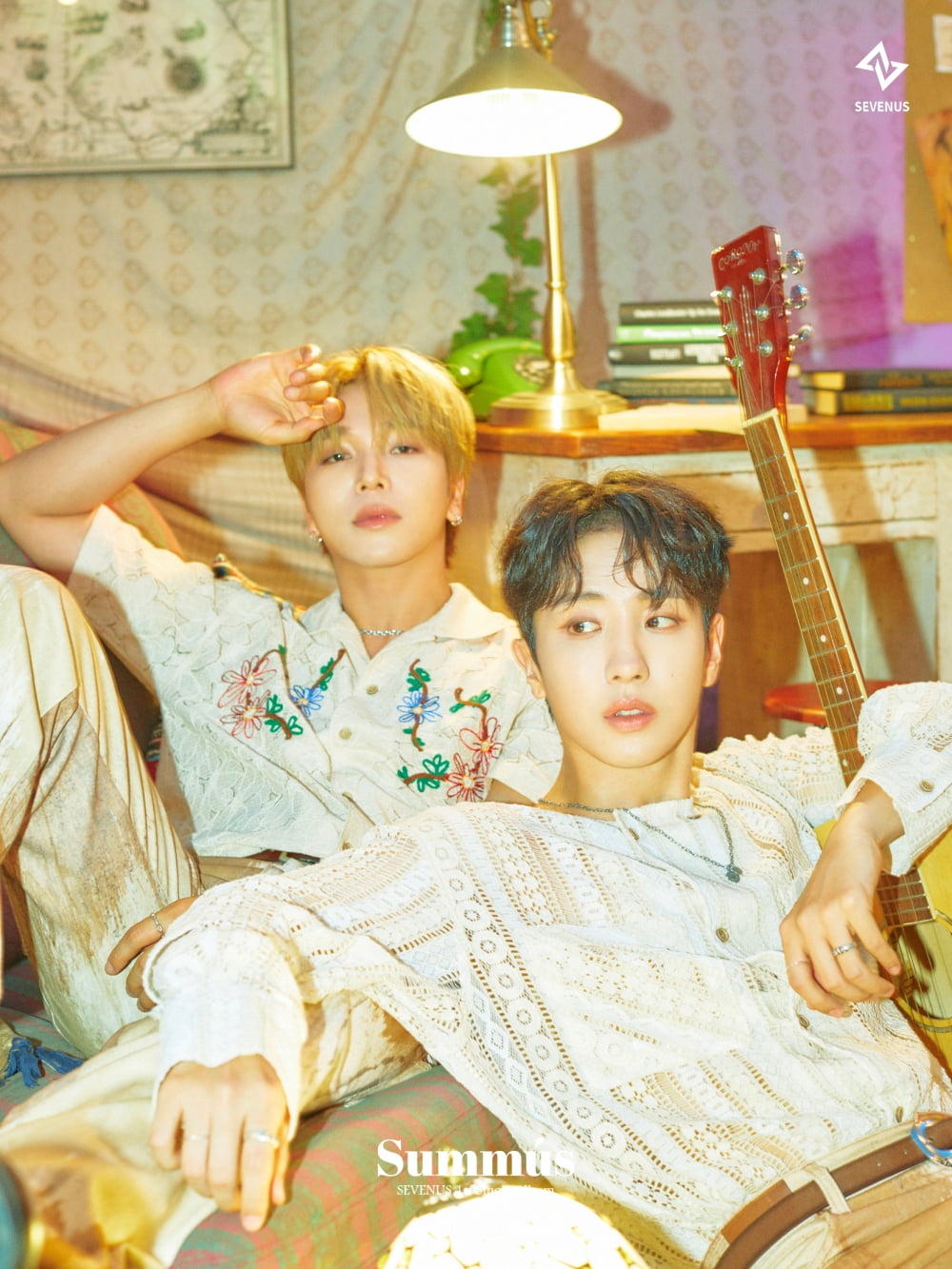 Sevenus, who finished runner-up with Team 7 in JTBC's 'Peak Time', which aired earlier this year, will take a new leap forward with 'Summús'. Attention is focused on the performance of those who will soar higher based on solid singing skills and unrivaled tone chemistry.
Released at 12 noon on the 31st.
Reporter Kim Se-ah, Ten Asia haesmik@tenasia.co.kr