MUSIC
ITZY "First world tour was worried, but our live skills improved"
ITZY will make a comeback with the release of the new mini-album 'KILL MY DOUBT' and the title song 'CAKE' at 6 pm on July 31st.
ITZY once again captivates fans around the world with the mini album 'KILL MY DOUBT' in July 2023. The new album is an album that conveys 'strong faith and courage to overcome doubts about oneself', and ITZY's expressive power, which has continued to speak candidly and confidently about themselves since their debut, stands out.
The title song 'CAKE' is the first collaboration song with Black Eyed Pilseung, a popular K-pop composer.
ITZY directly introduces the new album prior to the release of the mini album 'KILL MY DOUBT' today.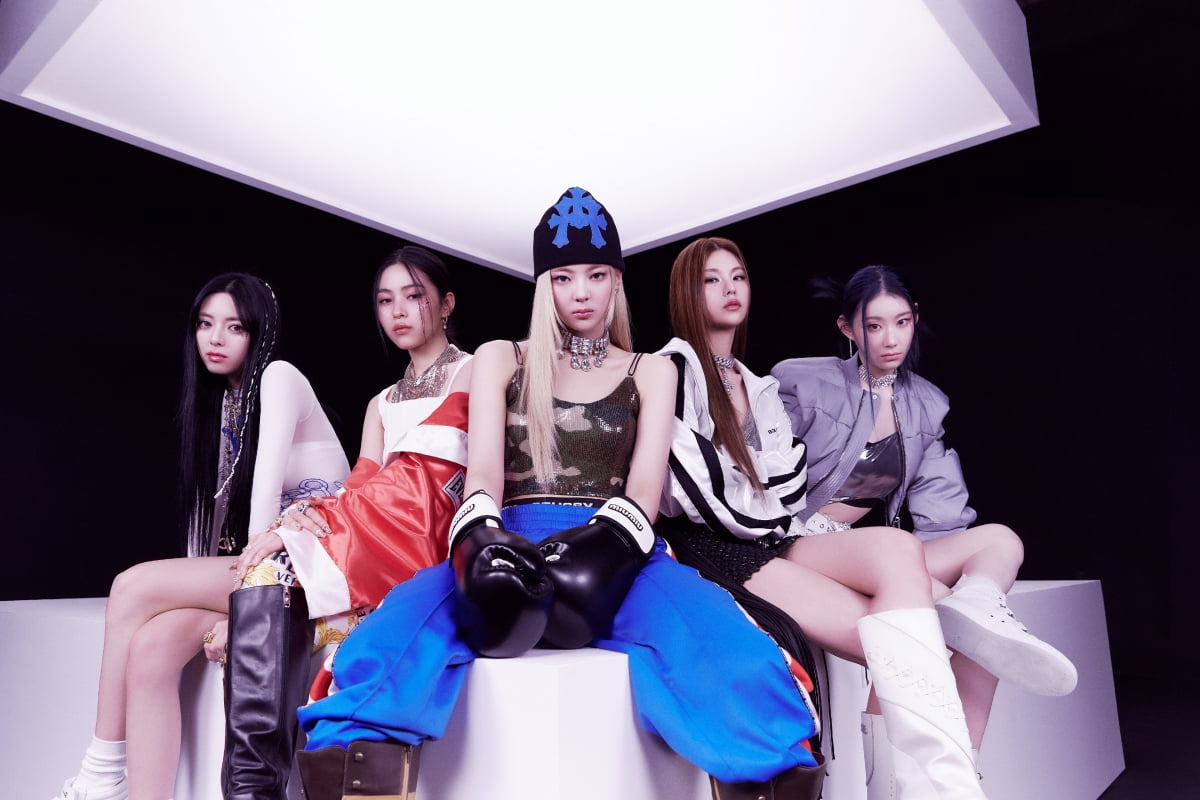 Below is ITZY's Q&A
---
Q. It's been about 8 months since the mini album 'CHESHIRE' in November 2022 with the new album 'KILL MY DOUBT'.
I'm back. Please tell us how you feel about the comeback.Yezi
This new mini-album was prepared with great care. I am so confident and practiced a lot, so I am really looking forward to this activity!
Lia:
I think it took me a while to come back better. I want to show you a really good image so that I can live up to your expectations and give you strength!
Ryujin
Our fan MIDZY (fandom name: MIDZY) has been waiting for us a lot. As much as you waited, I did my best to repay you with a great album, so I hope you like it.
Chaeryeong
came back with a nervous but excited heart! I want to show you soon, so I will work hard and enjoy my activities as much as I prepared hard.
Yuna
: I'm very nervous as this is my comeback after 8 months. I think I have a big heart not to disappoint the fans who have been waiting for me. At the same time, I'm excited to come back with new songs.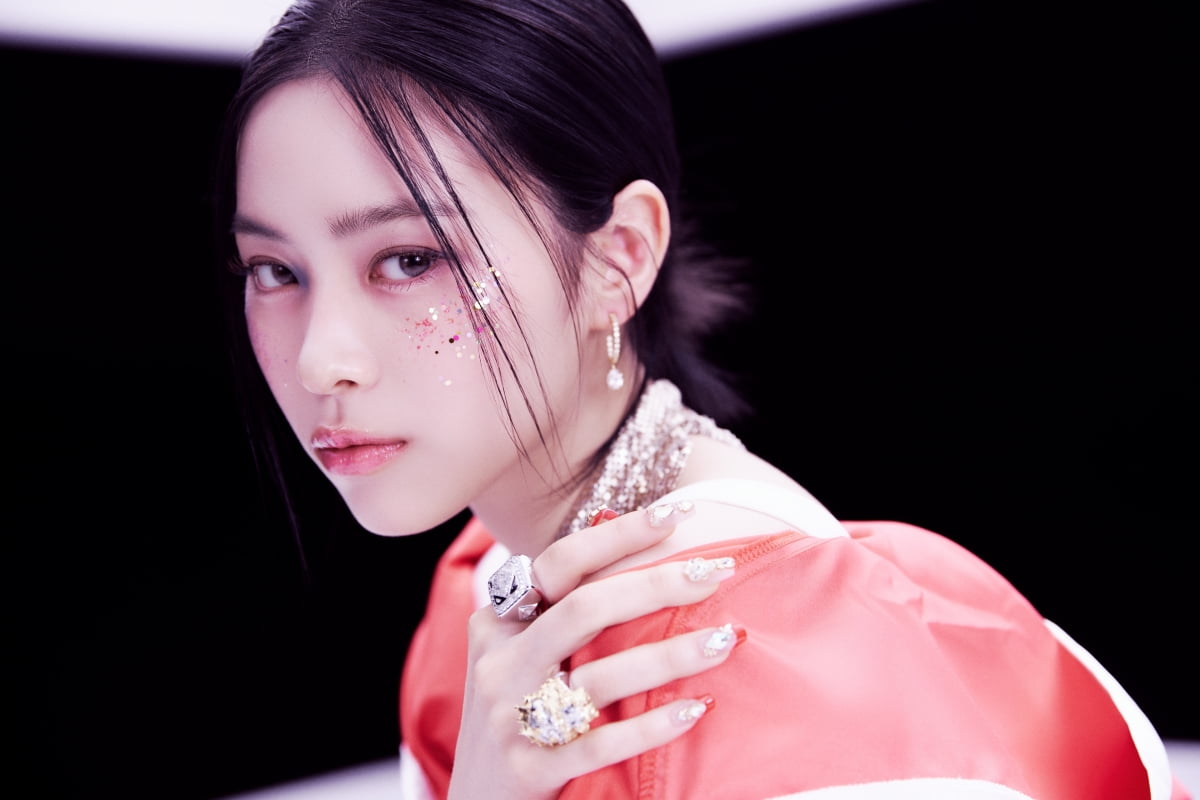 Q. You achieved remarkable results with the two mini albums you released last year. What do you think is the reason for ITZY's global popularity? Wasn't there any pressure to carry on the momentum of your previous works while preparing for the new album?Yeji
: Maybe it's because we know that many people are waiting for our comeback as much as they love us. However, that burden rather motivated us to grow and work hard.
I wonder if you like the different colors of the 5 members of
Lia
and the energy that radiates on stage when those 5 colors are together. Rather than feeling the burden of having to carry on the achievements of the previous work, we thought that we would like to sympathize and comfort many people with a good song, and to receive sympathy from us as well.
I think the reason for
Yuna
Itzy's global popularity is thanks to their cheering messages about self-esteem and their charismatic performances. The more loved the previous work is, the more burdensome it is, but thanks to that, I think I can gain confidence and grow with a better direction.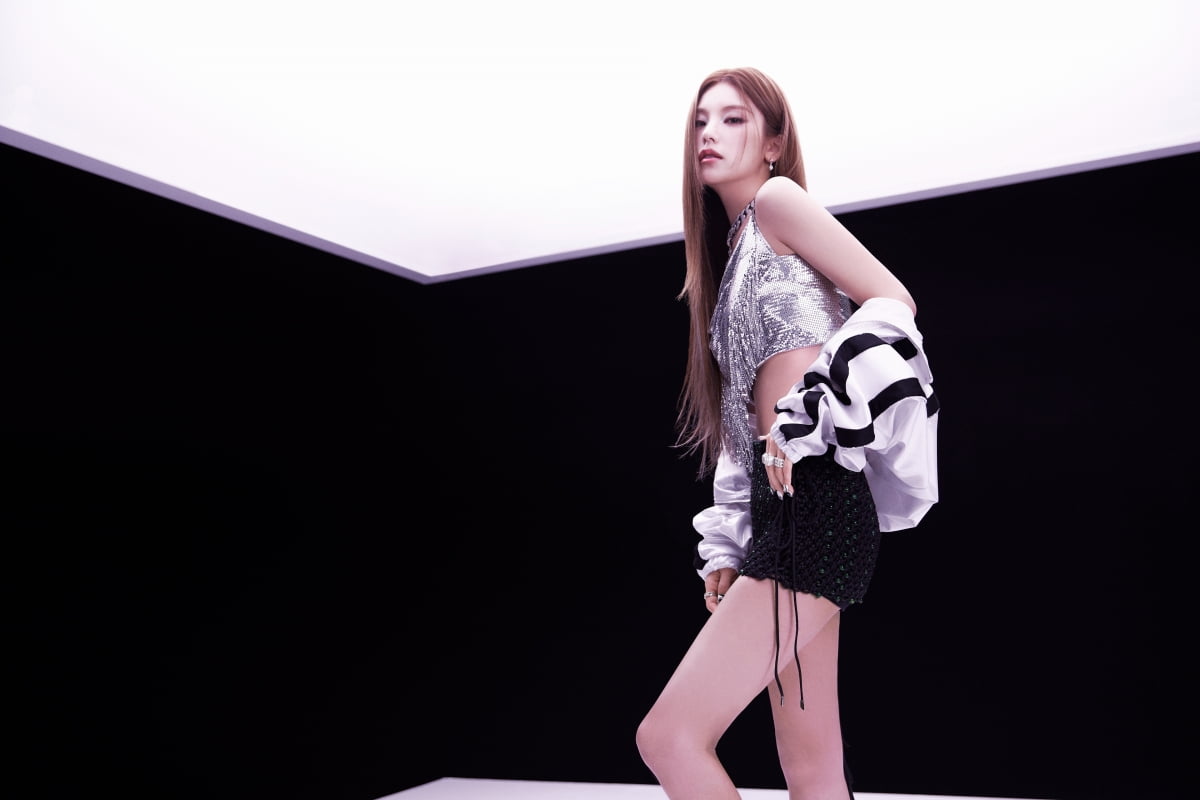 Q. Please directly explain the meaning of the intense new album title 'KILL MY DOUBT'. Also, if there is a behind-the-scenes story related to the album name, please introduce it.Ryujin:
Like all people, we also have doubts and insecurities within ourselves, and we wanted to convey the meaning that trusting and loving ourselves is only possible when we face and overcome all those doubts and anxieties. We wanted to tell a lot of people, as well as ourselves, "You're doing well, and you'll do well."
Chaeryeong
's 'KILL MY DOUBT' started with an interview during the jacket image shoot for the mini-album 'CHESHIRE' in September of last year. During the process of ITZY's growth, we realized that we always had doubts about whether we were doing well while worrying a lot. I think it's more meaningful because the album name was completed based on what we said ourselves.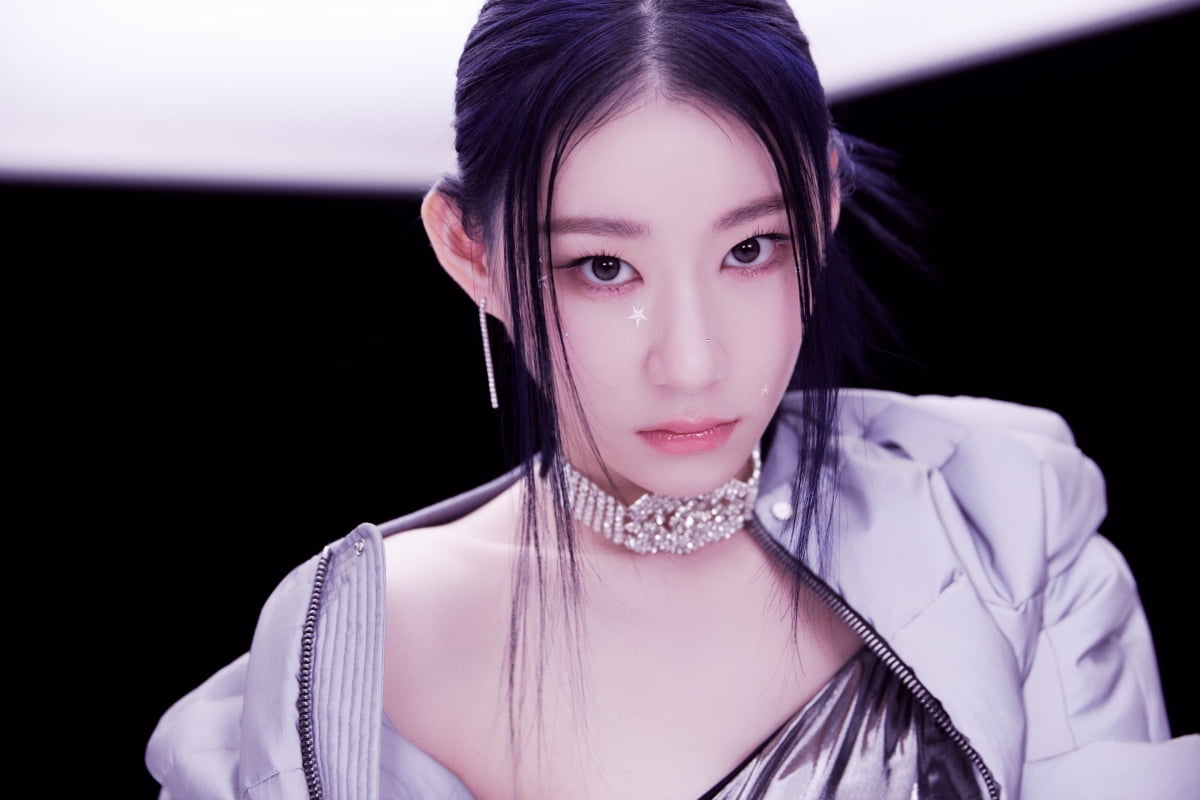 Q. The new album 'KILL MY DOUBT' has the meaning of 'breaking all fears with the firm courage to believe in oneself'. What is it? Please also tell me why.
I think
the foreknowledge
practice is a big part of it. When I was a trainee, I just imagined standing on stage and practiced every day, so there was nothing to be afraid of, and maybe that's why I was the most confident at that time. After debuting and standing on many stages, I felt that I had to practice more to stand on that stage. I know that I can enjoy it on stage when enough of those times have been created, so I think 'practice' can be said to be an important way to get rid of doubts about me and break down my fears.
Ryujin
I think it's the heart that believes in myself, the members, and MIDZY. In particular, the encouragement of the members who are always with me is very helpful. The sincere encouragement of the members who know me best and have seen me more than anyone else seems to have always given me the strength to overcome my anxiety.
Yuna
: "Let's trust the time", it seems like she keeps casting spells on herself. I think that the time I accumulated was never in vain, and on the contrary, I gain courage and drive by thinking of the time I need to accumulate more. This method is of great help in breaking the doubts and insecurities within me.
Q. As we are a team, the members are close to each other and will be a great source of strength for each other.Lia
"You can do it! You are Lia~!" These words really cheer me up. When we say that we are lacking in something, we usually tell each other what we are good at and cheer us up several times over. They boost my self-esteem and I am grateful and precious just by being next to them.
I think
Chaeryeong
"We're cool" is the most confident statement. Every time I hear those words, it gives me more strength!
Yuna's
words "You worked hard" really gave me a lot of strength. When people who have been with me during my hard times tell me about their hardships, the accumulated fatigue melts away and I gain a lot of positive energy.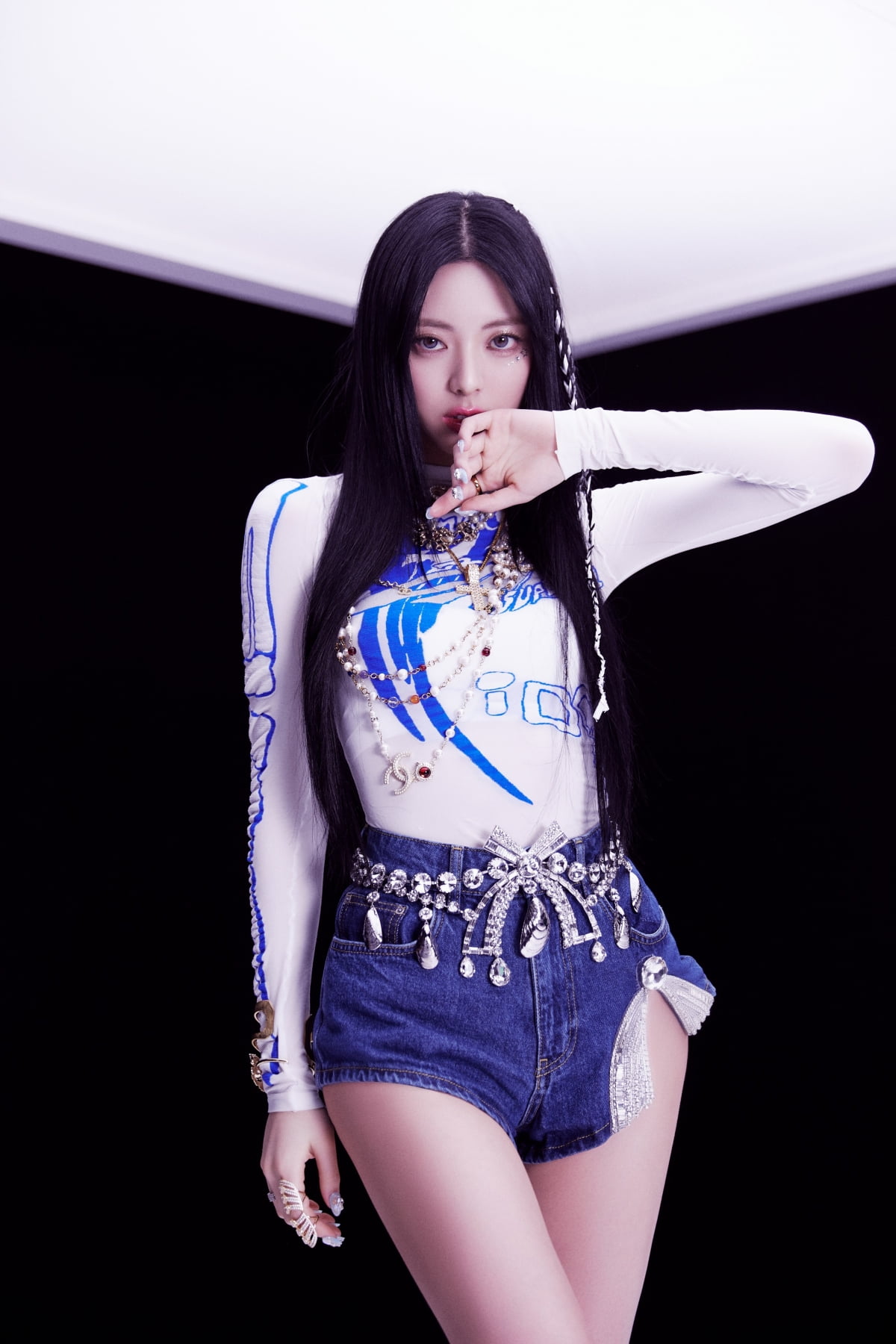 Q. I'm curious about the charm of 'KILL MY DOUBT' that will give you a different feel from your previous albums. What would be the most memorable moment during the album preparation process?Lia
I would like to say that 'KILL MY DOUBT' is an album that brings out and shows the many honest emotions within us. That's how many atmospheres and emotions are contained in the album, and the colorful track list contains the distinct and unique charms of the five of us, so I think it shines even more!
Ryujin
I put a lot of effort into choosing the title song, but the moment and process of choosing 'CAKE' as the title song after going through numerous processes are the most memorable. It is meaningful because it is an album where many people's efforts and processes have been melted.
Q. The title song 'CAKE' was the first encounter between ITZY and Black Eyed Pilseung, drawing attention among K-pop fans. I'm curious about the working process, how the members reacted when they first heard the new song, and whether they worked well with Black Eyed Pilseung.Yeji:
It was really amazing that you gave us a song. While working together, I think 'CAKE' was able to become our song more perfect thanks to ITZY's style and good vibes, as well as visiting the MV filming site and taking care of it. Thank you so much!
When I first heard
Chaeryeong's
'CAKE', I had the impression that it was a very cute and bright song, but when I actually recorded it, I really liked it because it seemed to express a confident and energetic atmosphere in a hip way. It was our first time working together and it was a lot of fun!
Q. You earned the modifier 'Summer Queen' by creating hit songs that heated up every summer, from 'ICY', 'Not Shy' and 'SNEAKERS'. What is another charm of 'Summer Queen' that you want to show through new song activities? Please also introduce the attractive points of the new song 'CAKE'.Yeji
I think the cool message that shows off our strong energy is the charm point of 'CAKE' to be introduced this summer! With the addition of a hip performance, it seems that a song that goes really well with summer was born.
Ryujin
I think the biggest attraction is the lyrics that are cute and easy to sing along to, such as "Eat it like a king". Also, I think it would be a point to fill ITZY's energy on stage while being bright and refreshing.
Yuna
'CAKE' has so many attractive points, but among them, the melody to cool off the heat seems to be the key. It's a very attractive song with a pleasant melody line and lyrics that you can listen to comfortably!
Q. What do you think are the characteristics of ITZY's summer song and why it is loved by many people?Ria
seems to like the cool and pleasant atmosphere that fills the stomach like a soda. The title song 'CAKE' this time is also such a song. We will show you a stage where you can laugh and enjoy together by lightening your heavy body and mind, so please look forward to it!
Ryujin
It doesn't talk about summer directly, but I think it's characterized by thrilling lyrics that cool the inside. I think they are loved because fans can feel comfort and joy through such songs at once!
Q. We are expecting to see ITZY's positive and cheerful charm in the new song 'CAKE' music video. Please introduce the points to watch in this music video.Lia:
In this music video, there is a part where scenes from famous dramas or movies are reproduced.
The five members
of Ryujin
exist as protagonists in different situations. I think the point is the interesting and cute elements that only the main character can do anything and is lucky enough to be strange among so many people. Also, as the sum of choreography and camera movement was good, I think if you focus on that part, you will be able to enjoy the music video 200%.
Chaeryeong:
No matter what happens, I hope you enjoy the delightful points that the main character's cliché melts into. We recommend paying attention to the witty and playful situation!
Q. If you decide what kind of song you want the title song to be for domestic and foreign fans, what kind of song would you like to match with the new song?Lia
Lemon Cake! I like it, and I think it's a song with a bright and positive message that leaves a sweet and sour scent in my mouth.
Ryujin:
I want to call 'CAKE' a 'cheesecake-like song'. As if it goes well with any beverage, it has a high irritation level in hot weather, giving comfort when you listen to it when you don't want to do anything, and refreshing feeling when you listen to it while driving.
Chaeryeong I hope
this title song will be a light and enjoyable song that domestic and foreign fans can enjoy. Just like the refreshing 'Fruit Whipped Cream Cake', I hope 'CAKE' will be a song that you will never get tired of and will keep thinking of you!
Q. I wonder what is the most memorable 'CAKE' out of the 'CAKE' you've received so far.
The cake I received at the second fan meeting held on February 12 this year, the 4th anniversary of
Yeji's
debut, is memorable. I remember blowing candles together with the members, but it was nice because it was a special gift to celebrate our birthday with the fans.
Lia
: I remember the cake we received at the photo shoot for our debut digital single 'IT'z Different'. The cake the members prepared for my birthday not too long ago was also touching!
When
Ryujin's
group name was first decided, I received a cake with 'ITZY' written on it, and it is still clearly in my memory.
During
Chaeryeong's
video call fan signing event, a fan prepared a cake to commemorate my birthday, and we sang together across the screen and blew out the candles. I still remember it and I was really grateful.
Yuna
Last year, the members played Secret Friend, and the Manito (Manito) cake I received at that time was memorable!
Q. I have high expectations for the performance of the new song 'CAKE' as ITZY reminds me of performance, and performance reminds me of ITZY. Please introduce the points to watch ITZY's new performance, and if you have a challenge, please choose who you want to do the most with.
There are a lot of hand movements that remind me of
Yeji
Cake. There are so many points, from the choreography of dipping and eating a cake, the choreography of making a cake, and the ending of a crown made by blowing out candles. I want to try the challenge with PD Rado of Black Eyed Pilseung who made the title song this time!
As
Lia's
title song is 'CAKE', I think it would be fun to do it with pastry chefs or baking students.
Q. Prior to the official release of the new album, you released the music video for the first track, 'BET ON ME'. The song was written by JYP's representative producer, Park Jin-young, and is said to have been inspired by a conversation with ITZY members. I'm curious about the behind-the-scenes story.
It's been more than 4 years since
Yeji
ITZY debuted, so when I thought of MIDZY, I remember that you asked if it would be good to make a song that contains the emotional feelings. I don't say thank you for being by our side directly in the song, but I was grateful that the fans made music that could give them strength when they listen to it when they are tired and having a hard time.
Q. When 'BET ON ME' was released, K-pop fans mentioned 'Gil', a god created by producer Park Jin-young, and 'Feel Special' by Twice, and said 'It's touching', 'I was comforted', ' Crying' and so on. Was there a message you wanted to convey to listeners through this song? Please let me know if there are lyrics that touched your heart the most.Yeji The lyrics
"Because I'm the only one who can trust this anxious me" touched my heart. I think there are many difficult processes to set a goal and achieve good results. These were the words I kept repeating in my mind when I was making it hard for myself because of those things, when I wanted to run away but couldn't. I thought that many people would sympathize with me.
Yuna:
"But I choose me, I have no choice but to trust myself, I bet on me" The chorus lyrics were impressive. It's my life that no one else can live for me, and it's natural to live with fear inside, so I wanted to embrace my fearful and clumsy self and offer consolation to move on in a wonderful way.
Ryujin
'BET ON ME' seems to have been released for the first time with the idea that it is the song that best interprets the meaning of this album, which honestly and plainly unravels the uneasy feelings faced alone in front of the world. 'None of My Business' was released in the summer, so I wanted to introduce it to the public first by adding the fun of thinking that the rhythmic sound suits the season well.
Chaeryeong
It was an album with so many things we wanted to show, so we tried a lot, so it was fun while we were preparing. I think it would be nice to enjoy 'BET ON ME' with a touching story interpretation that captures the message of the song. 'None of My Business' is a song that I believe many people will like as much as all the members like it. The music video also contains 'Our Summer Story' so that you can remember this summer for a long time, so please give it a lot of love!
Q. Among the songs in the new album 'KILL MY DOUBT' that expressed the passionate will of youth, which song do you think is the most 'ITZY-like' and best expresses ITZY?
As the name of
Yezi's
album is 'KILL MY DOUBT', the song 'Kill Shot', which tells the story of shattering all doubts, seems to be full of ITZY's unique charm.
Lia
I think it's 'BET ON ME'. As much as the message contained in the lyrics comes from our thoughts and experiences, I think it contains ITZY's growth story well.
Jin Ryu:
I think 'Psychic Lover' expresses us the best. ITZY's unique bright and energetic atmosphere is included, so please listen!
Chaeryeong
'Kill Shot'! I wonder if our mindset when we go on stage is similar to the ambitious lyrics of this song.
Yuna
I think 'None of My Business' suits us best. It seems that the cool feeling felt in the song title is similar, and I think that the refreshing and fresh charm that can be seen in the music video expressed the ITZY of summer well.
Q. You successfully completed your first world tour 'CHECKMATE' since your debut in 2023. How do you feel after finishing the tour? If you pick the most memorable moment, please tell us what you feel new about the 8 months of the long journey, and what you think you have improved on your own.
I think
Yeji's
live skills have improved a lot. At first, there were worries and pressures about whether I could perform all the songs live, but I remember that the more I performed, the more I enjoyed the stage.
Since it was
Chaeryeong's
first world tour, I was worried before it started whether we would be able to finish it well, but I'm proud that the members and I relied on each other to finish it safely! In particular, I don't think I'll ever forget the audience seats filled with only Shinji. No matter where I went, it was full of impressions. While performing on stage, I learned how to communicate with the audience. I learned again that an artist plays a big role in leading and raising the atmosphere of the venue, and I was able to grow a lot!
Through
Yuna's
concert, I became closer with the members. During the world tour, each of them performed a solo stage with their charms, and I remember the feeling of being so proud and overwhelmed while watching the members' performances backstage!
Q. You are actively engaged in activities such as performing on stage at university festivals and appearing in various entertainment programs. Is there a stage or program ITZY wants to appear on? Also, are there any fields you would like to challenge yourself in?Ryujin
I want to do a concert in a bigger venue! In addition, if we can show our charms, we want to challenge many things.
Chaeryeong's
world tour has been completed well, but there are still many areas that we haven't been to, and I think MIDZY will be waiting for them! I think it would be nice to visit many places to see the fans and stand on various stages.
While preparing for
Yuna's
comeback, we wanted to release the title song 'CAKE' performance quickly, so we are really looking forward to our comeback stage! Furthermore, I want to show you the stages of the many b-side songs that I couldn't show at my solo concert.
Q. I am curious about your plans for this activity, your aspirations, and the results you want to achieve.Lia
: I want to do activities that can make this summer much more fun and cool for many people!
Chaeryeong
It would be great if we could give many people strong energy through this album and new song promotions. Also, if I get a chance, I want to make exciting memories with my fans at a bigger venue.
We will present a smile to
Yuna's
fans and to those who watch over us! We will continue to show our growth, and we will do our best to be a source of strength!
Q. Please say a few words to MIDZY (fandom name: MIDZY) who have been waiting for the release of the new album.
Believe in
foresight
! Thank you so much for waiting for this album. It's an album filled with songs that MIDZY might like, so I hope you can make a lot of cool and hot memories with ITZY this summer and receive warm comfort with 'KILL MY DOUBT'. Thank you always and I love you!
Thank you so much to our MIDZYs who waited for
Lia's
comeback. As much as we waited for each other, let's have more fun with this activity and this summer!
Ryujin: Mizzi
who always believes in us and supports us! Thank you always. I will show you a great image in the future, so please look forward to it!
Chaeryeong
Thank you for being ITZY's great strength! Let's spend this summer happily and healthily with us!
Yuna
and I waited with excitement for this comeback as much as MIDZY! I will make a good stage without regrets as much as I wanted to see it. Thank you for always cheering me on and comforting me. i love you!
Reporter Kim Se-ah, Ten Asia haesmik@tenasia.co.kr