MUSIC
Triple S Lovetion begins their first world tour in 10 cities in the US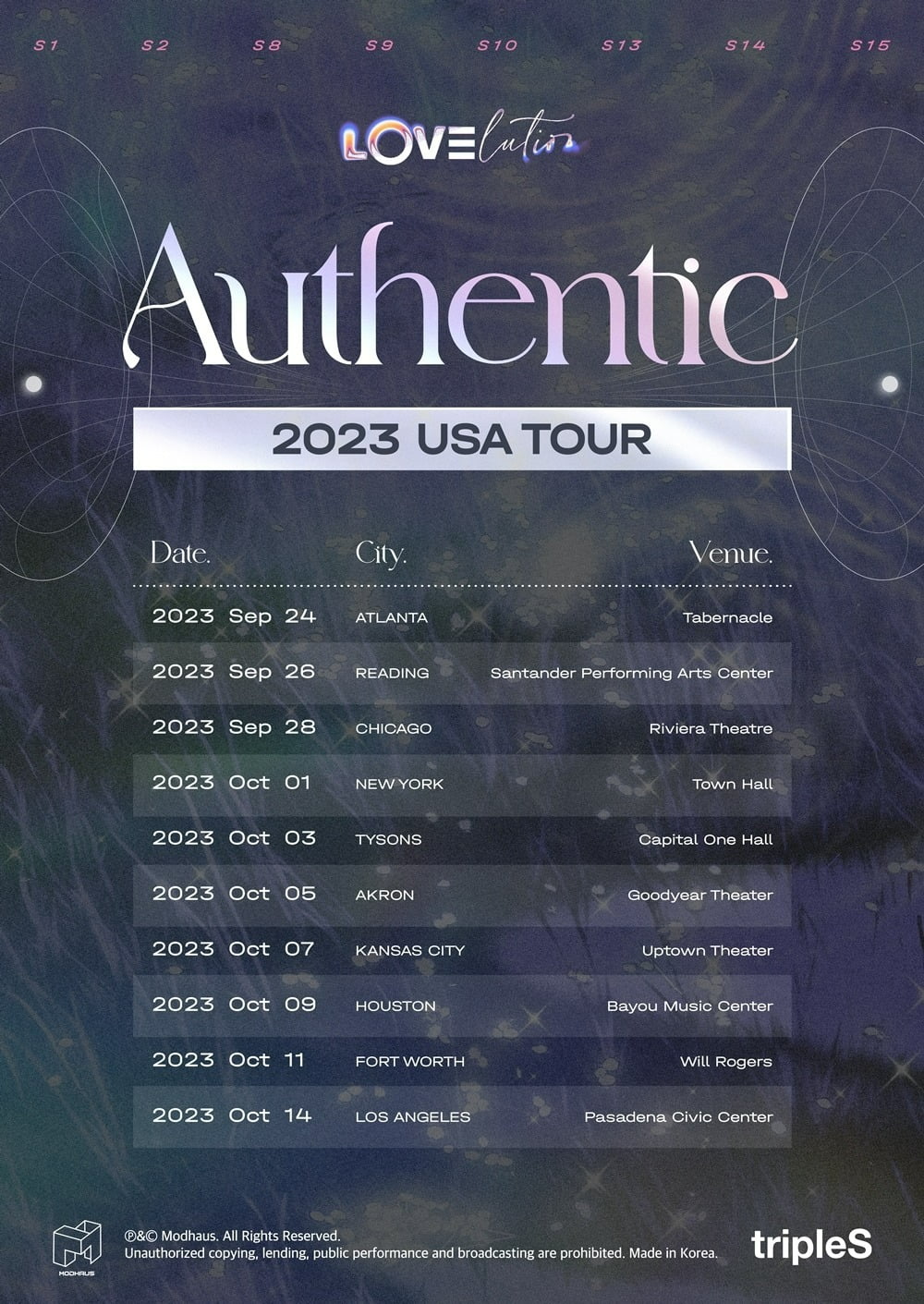 The shining steps of tripleS Lovelution are heading to the United States.
According to the agency Mode House, Triple S's new dimension love will hold 'tripleS 1st World Tour [Authentic] LOVElution in US' touring 10 US cities from September 24th to October 14th.
Starting in Atlanta, Love Sean will visit Reading, Chicago, New York, Tysons, Akron, Kansas City, Houston, Fort Worth, and Los Angeles. They plan to complete special memories by breathing hotly with local fans here.
In the case of this U.S. tour, it is the first world tour to be held under the name of Triple S, and it has a different meaning in that 'DIMENSION', whose performances have yet to be released, will meet fans in 10 American cities.
Lovetion, the protagonist of the first world tour, will release 'ↀ' on August 17th and start full-fledged activities. Previously, the first concept photo of 'ↀ' took off the veil, and now the second concept photo is raising the expectations of the wave (WAV, fandom name).
Lovetion is Triple S' new 'dimension' created through fans' voting content 'Gravity'. It consists of Gong Yoo-bin, Yoon Seo-yeon, Kaede, Seo Da-hyun, Park So-hyun, Jeong Hye-rin, Nien, and Shin Wi.
The contents of Lovetion can be found on Triple S's official SNS channel, and Triple S plans to continue communicating with fans through 'SIGNAL'.
Reporter Kim Ji-won, Ten Asia bella@tenasia.co.kr