MUSIC
Group Infinite, 'K-Pop Legends' reunited after 5 years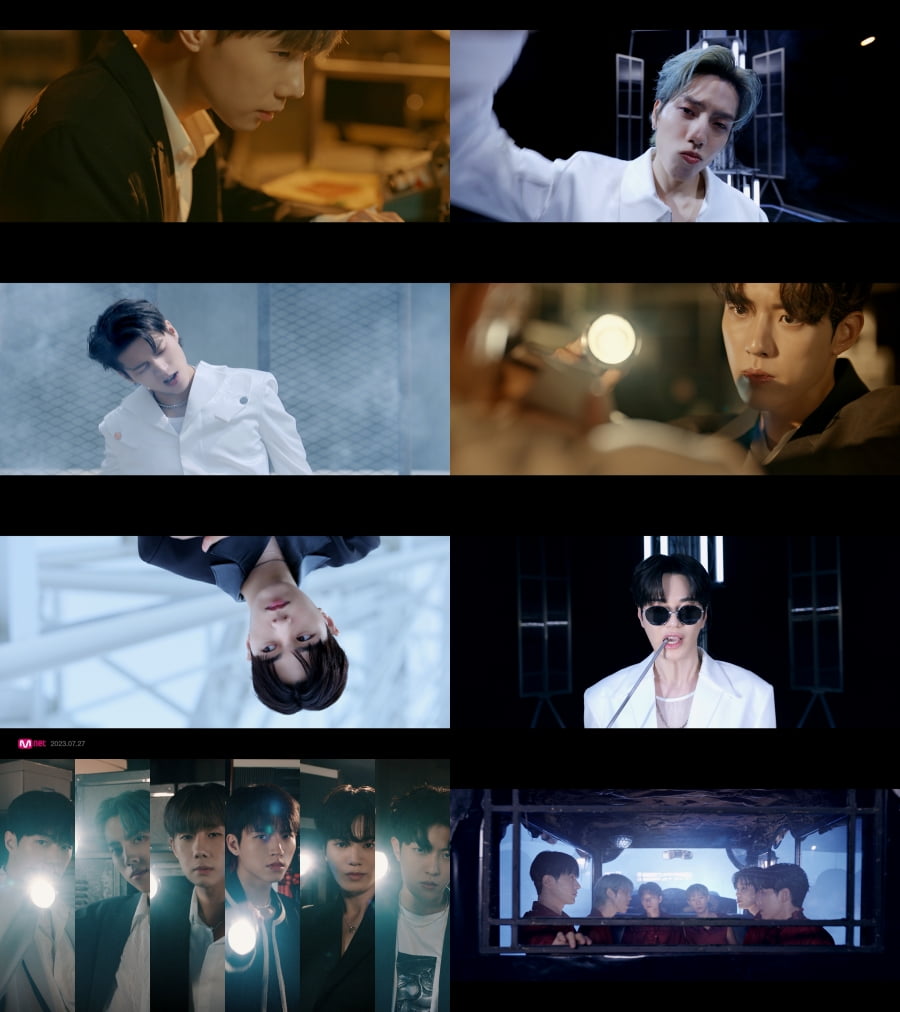 Group INFINITE (Kim Sung-gyu, Jang Dong-woo, Nam Woo-hyun, Lee Seong-yeol, L, Lee Seong-jong) announced the overwhelming return of 'Legend' through a music video teaser.
At 0:00 on the 28th, Infinite Company released the second teaser of the music video for the title song 'New Emotions' of Infinite's seventh mini-album '13egin' through their official YouTube channel.
The released video drew attention as it showed Infinite running endlessly on the roof of a building and a space presumed to be a machine room, looking for something.
L staring at the empty space as if lost in thought, Kim Sung-kyu pressing the computer keyboard, Lee Seong-yeol looking around with an anxious expression, Nam Woo-hyun surrounded by smoke rising, Lee Seong-jong radiating intense eyes under his sunglasses, and Jang Dong-woo launching fireworks. , The strong acting of the members continues.
Lastly, the video ended with the majestic force of the complete body shining a flash on the screen, and Infinite gasping for breath as if they were running away, leaving a deep lingering feeling and excitement at the same time.
The sensuous visual beauty that combines the members' fantastic visuals and charisma with the trendy beat of 'New Emotions' gave a strong sense of immersion as if watching a trailer for a blockbuster movie.
Infinite's new title song 'New Emotions' is a song that catches the ears with an interesting and addictive instrument from the intro, and stands out with a unique progression and production. The rich vocals of the 6 members and 6 colors of the members and the tight harmony of the chord progression are attractive.
This new song is the work of composer and producer Ryan Jhun, and the curiosity amplifies what super-special synergy the meeting between 'Legend' Infinite and 'Hit Maker' Ryan Jhun, who made a mark in the history of the music industry, will create.
Infinite is returning to the music industry with a full 6-member group after about 5 years. The 'B' in the new album's name 'Begin' is marked with the number '13', foretelling Infinite's new step toward the 13th anniversary of their debut. Expectations are raised.
It will be released on the 31st at 6pm.
Reporter Kim Se-ah, Ten Asia haesmik@tenasia.co.kr