MOVIE
Jung Woo-sung, in a twist, commands in 'THE DAY:12.12l' and is expected to be sweet in 'Tell me I love you'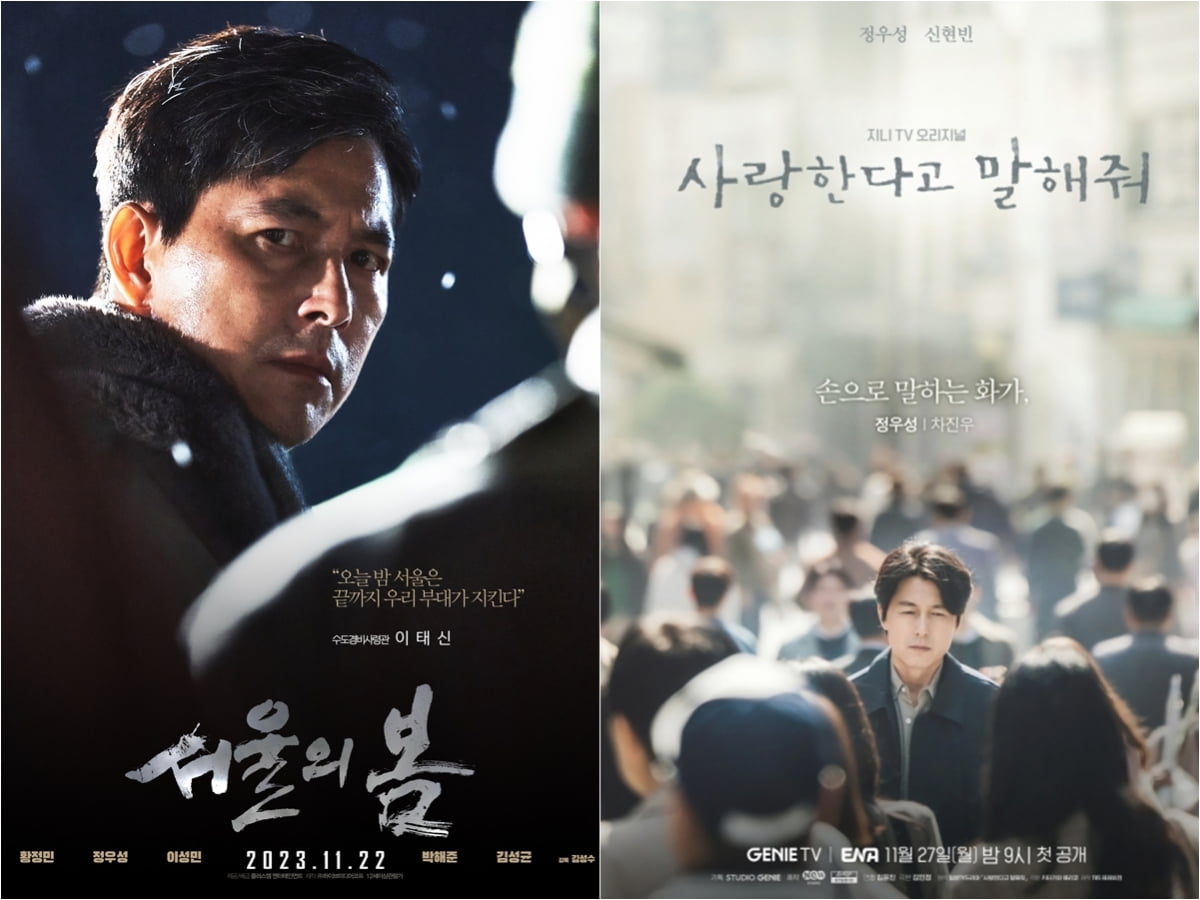 If actor Jung Woo-sung's November could be described in one word, it would be 'reversal'.
Jung Woo-sung is expected to work hard with the movie 'Spring in Seoul' (directed by Kim Seong-su), which will be released on the 22nd, and the Genie TV original 'Tell me I love you', which will be broadcast for the first time on the 27th. Expectations are high on whether Jung Woo-sung's unexpected charm, which began in November, will be able to reach the public on screen and on TV.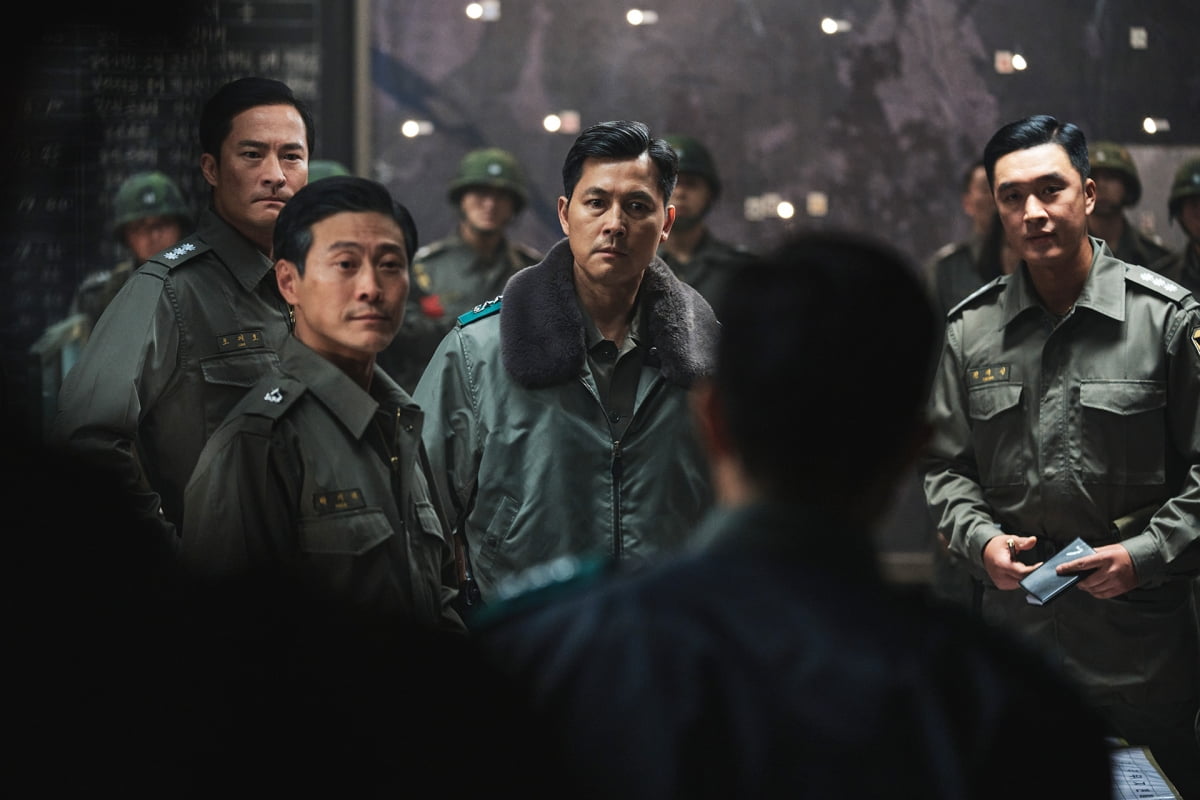 First, 'Spring in Seoul' depicts the Seoul military revolt on December 12, 1979, which changed the fate of the Republic of Korea. It captures the 9 hours of tense action between Chun Doo-gwang's (Hwang Jung-min) rebel forces and Lee Tae-shin's (Jung Woo-sung) suppression forces. Through this work, Jung Woo-sung is being evaluated as having taken a step forward in terms of acting. Jung Woo-sung showed extraordinary inner strength as Lee Tae-shin, a strong soldier who must fight to the end even though he knows he will lose.
Jung Woo-sung, who is working on his fifth film with director Kim Seong-soo, who started with the movie 'Beat' (1997), worked hard to act in 'Spring in Seoul', to the point where he described it as "jingling." The scene in the trailer where Jung Woo-sung exudes unprecedented charisma and commands with his voice to "kill" is raising the expectations of many audiences.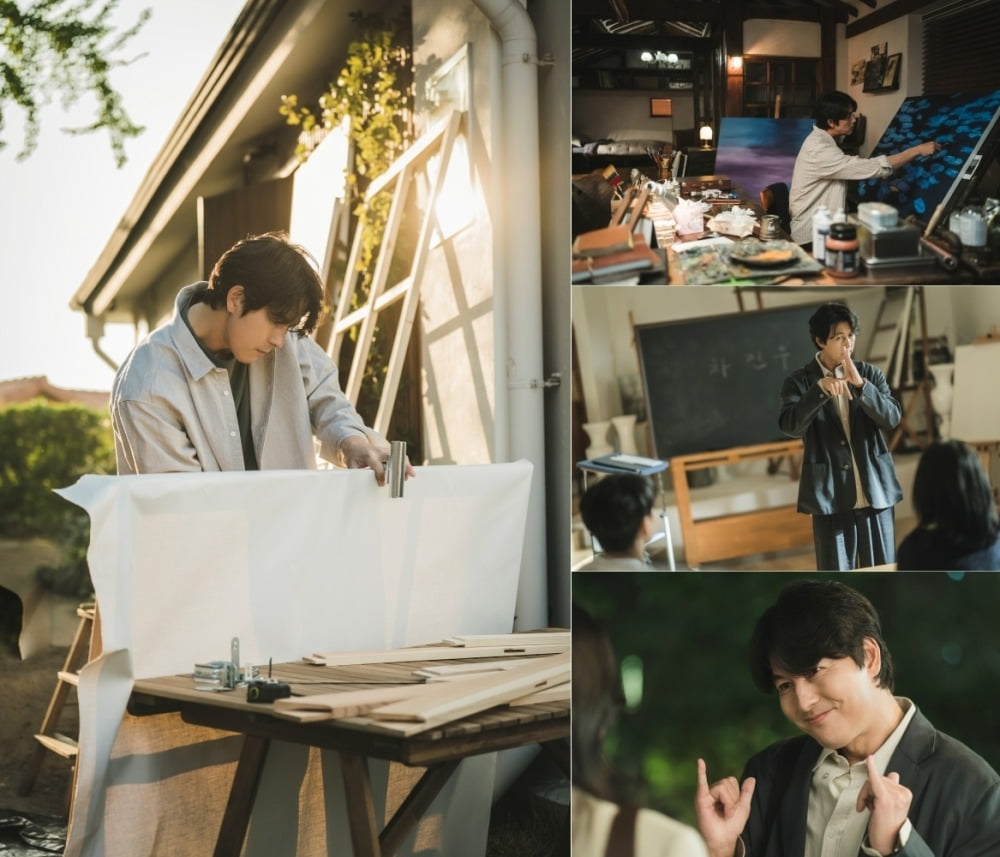 It's going to be sweet in 'Tell me you love me'. Expectations are high whether he will once again demonstrate the skill of a romantic craftsman that he showed in the movie 'The Eraser in My Head' (2004). This work is a classic melodrama about the silent love between Cha Jin-woo (Jung Woo-sung), a painter who speaks with his hands, and actress Jeong Mo-eun (Shin Hyun-bin), who listens with her heart.
It's been 11 years since Jung Woo-sung met the public with a melodrama. Jung Woo-sung said that he has been thirsty for a romantic genre work, arousing even more curiosity about what kind of potential he will unleash in this drama. In particular, attention is being paid to what kind of mood Jung Woo-sung, who took on the challenge of sign language as he plays a character with hearing impairment, will portray the romance.
In particular, Jung Woo-sung attracted attention by revealing that he tried to include emotion in his hand gestures when conveying sign language and also paid attention to facial expressions.
Jung Woo-sung debuted as a feature-length director with 'Guardian' last August, but was disappointed as it did not get good results. 'Spider's Nest' (directed by Kim Ji-woon), which was released during the Chuseok season in September, also met audiences through a special appearance, but 'Spider's Nest' was also not satisfactory in terms of box office success. What about Jung Woo-sung's November, when he received a disappointing report card despite his active activities? I look forward to seeing a twist like his character.
Choi Ji-ye, Ten Asia Reporter wisdomart@tenasia.co.kr