MOVIE
'The Marvels' Park Seo-joon, "Prince Yan is an important person in the growth of Captain Marvel" Pride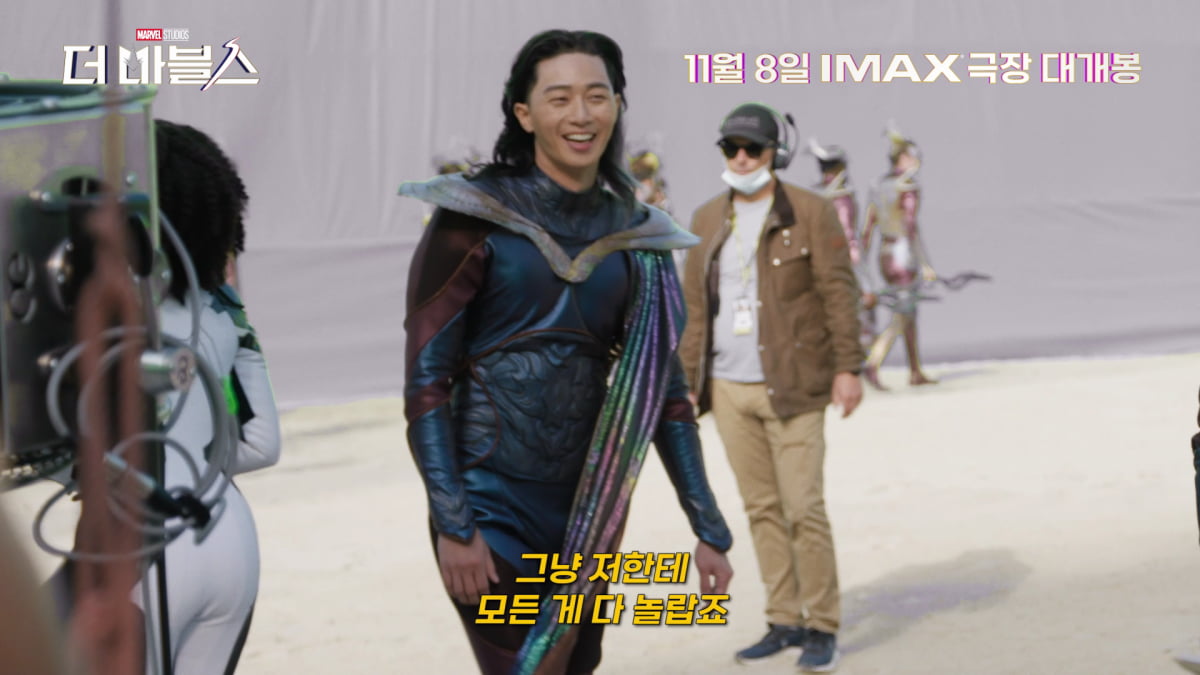 'The Marvels', the second story of the MCU (Marvel Cinematic Universe) superhero Captain Marvel, revealed the behind-the-scenes details about 'Prince Jan' and his planet Aladna.
'The Marvels' means that Captain Marvel, the hero who protects the universe, Carol Danvers (Brie Larson), falls into a crisis where her location changes with Monica Rambeau (Teyonah Parris) and Ms. Marvel Kamala Khan (Iman Bellani) every time she uses her powers. A hero action blockbuster with unexpected team play.
The appearance of 'Prince Yan', played by Park Seo-joon, was revealed. Prince Jan is the trusted prince of Aladna, a planet where Team Marvel, including Carol Danvers (Brie Larson), stop by to stop the villain Dar-Ben (Jjawe Ashton).
He has a special relationship with Carol in the past, and their unique relationship is fun to watch. As Prince Yan's planet is a place where people communicate through song, the scene where he appears is more impressive than any other scene. This is because as soon as they appear, they sing a duet with carols, dance, and start talking.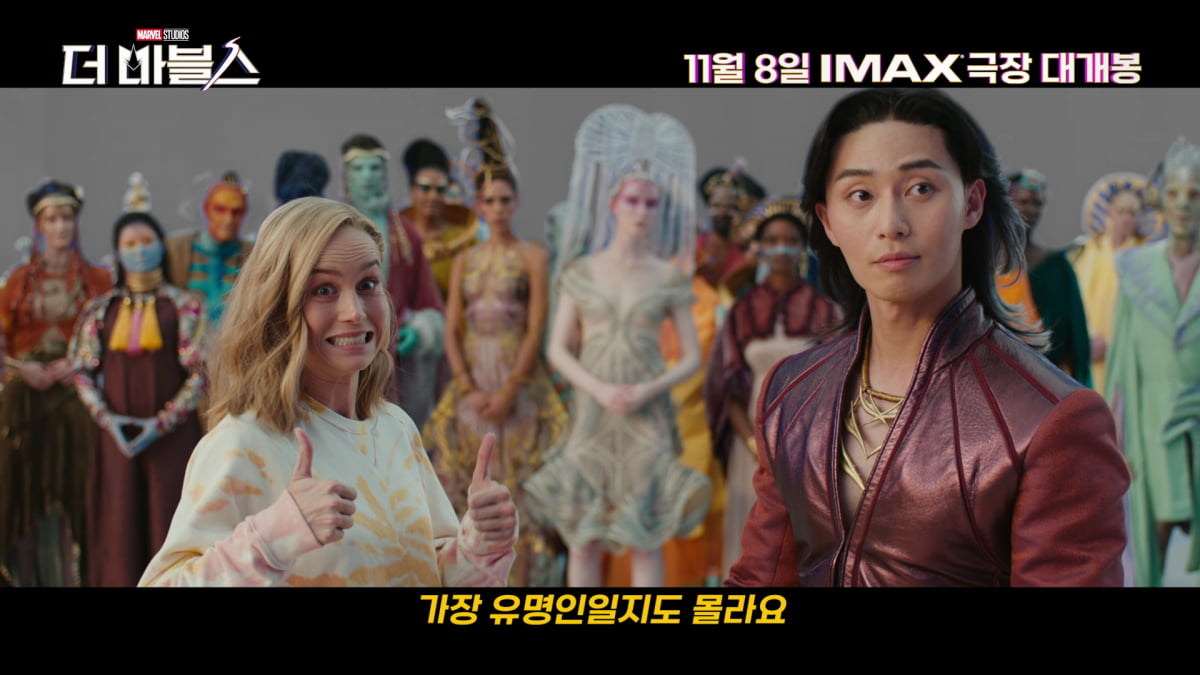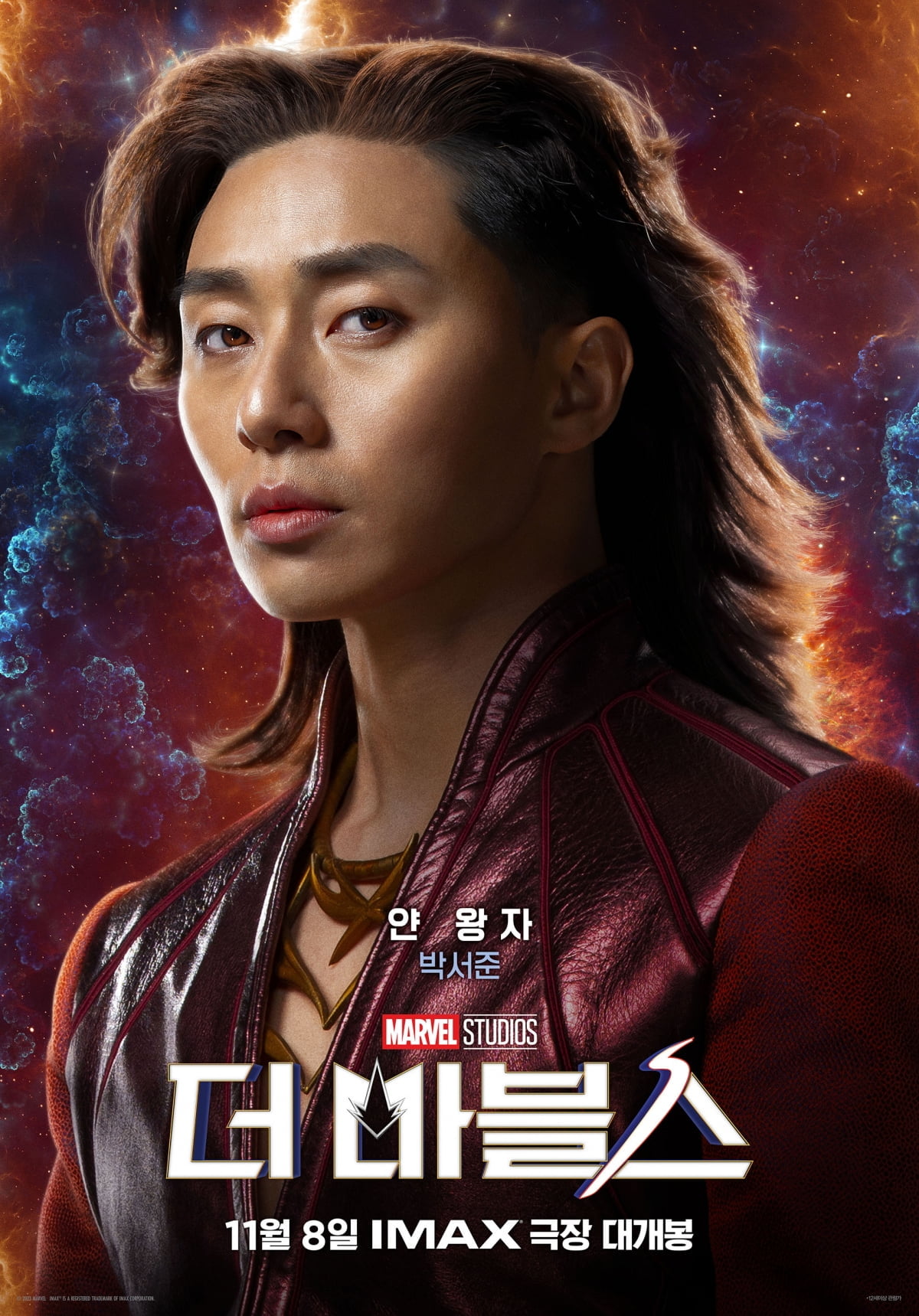 Regarding the first musical sequence attempted in a Marvel movie, Park Seo-joon said, "When they first created this music, they checked my vocal range and created music that suited my vocal range. Rather than thinking about making a good sound, I focused on the emotions in the scene. "I tried to think more," he said of the story behind it. In addition, he said about Prince Yan and his planet Aladna, which he plays, "It seems like Planet Aladna and Prince Yan are characters and places in the process of helping Carol grow to the next level, and in some ways, it may be temporary, but the overall ' "I think it is a very important part of 'The Marvels'" story, he added, expressing his affection for his role.
The musical planet Aladna, which reflects the bright and cheerful tone of the movie, was designed to look like a combination of the cliff scenery of Positano, Italy and alien technology. Set designer Kara Brouwer wanted to make it a modern place with a soft style, featuring the pastel buildings of Morocco, the soft limestone and beautiful colors of the Amalfi Coast, the brutalist churches of Tbilisi, and the likes of Janelle Monet and Björk. , said that he was inspired by the surreal atmosphere of pop artists such as Lady Gaga.
In addition, more than 100 dancers were mobilized for a musical sequence that immediately showed the characteristics of the people of the planet Aladna, who communicate through song and dance. This scene, which began filming on an outdoor set at Longcross Studios, was completed by moving to an internal courtyard set built on a stage, which took several months to produce. Director of photography Sean Bobbitt also said, "The moment I found out there was a musical sequence, I knew I had to make it an impressive scene." To film this sequence from high altitude, he tied a cameraman to a wire and flew through the air, capturing the dynamics of the scene with a steady cam.
'The Marbles' is receiving favorable reviews for providing tension and excitement in unpredictable situations through a switching action that changes positions each time an ability is used, which has never been attempted before.
'The Marbles' was released on the 8th.
Choi Ji-ye, Ten Asia Reporter wisdomart@tenasia.co.kr