MOVIE
'12.12: THE DAY' seen on a grand scale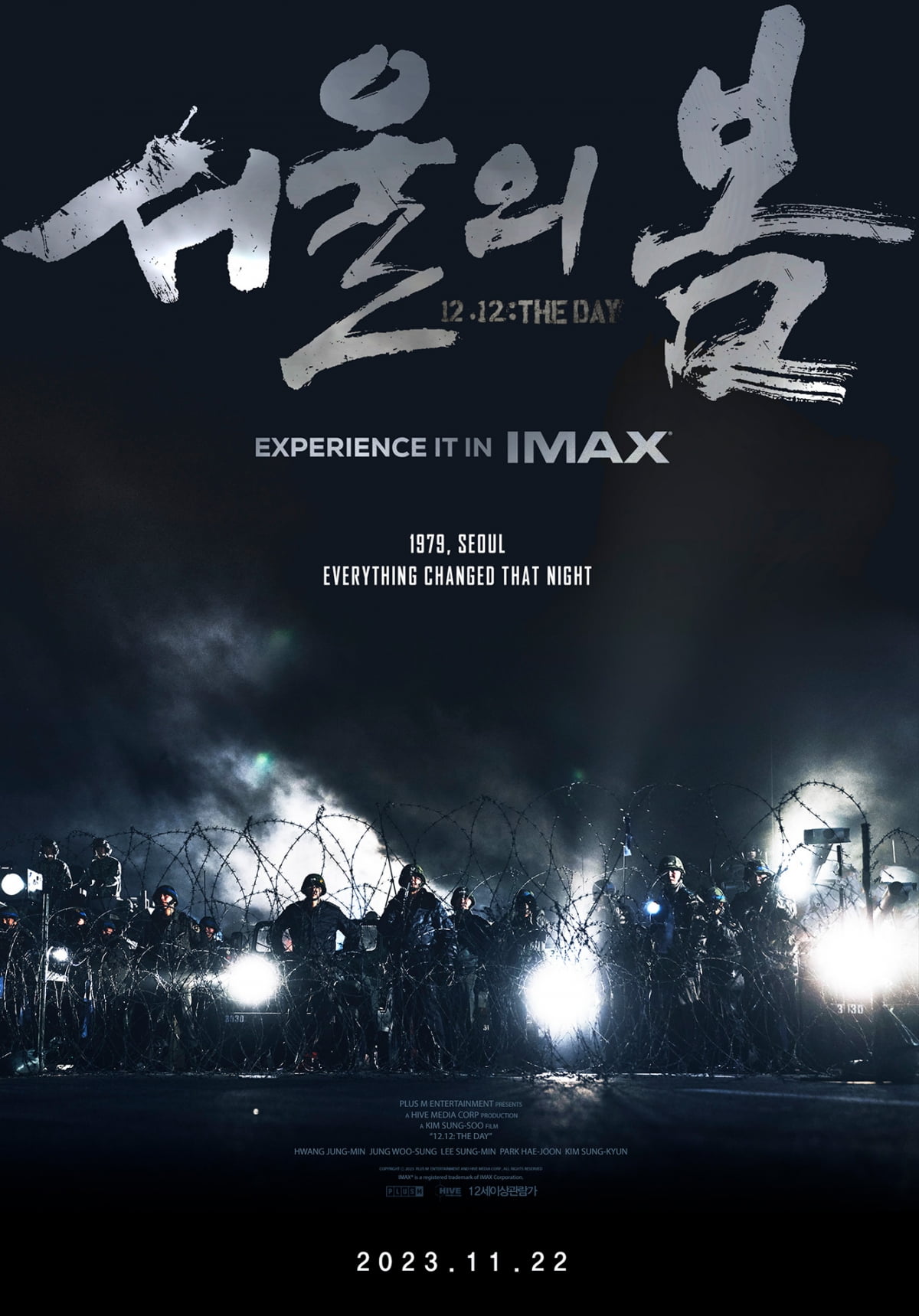 The highly anticipated film '12.12: THE DAY', a collaboration between director Kim Seong-soo and Hwang Jung-min, Jung Woo-sung, Lee Seong-min, Park Hae-joon, and Kim Sung-gyun, has confirmed its IMAX release.
'12.12: THE DAY' is a movie depicting the nine hours of desperate action to prevent the rebellion of the new military regime that occurred in the capital, Seoul, on December 12, 1979.
'12.12: THE DAY', which has confirmed its IMAX release, is expected to provide explosive tension and a deep sense of depth by dramatically depicting the situations of that night and the characters in sharp conflict over the fate of Korea. In particular, the ultra-large screen and three-dimensional sound that IMAX boasts provide a vivid sense of realism as if you were standing in the middle of war-filled Seoul on the night of December 12, 1979, and are expected to deliver an overwhelming sense of immersion that can be felt with your whole body. .
"We are delighted to be able to collaborate with PlusM Entertainment on '12.12: THE DAY' a thrilling film based on the 1979 Korean military uprising," said Christopher Tillman, executive director of IMAX's overseas development and distribution team. "It has a dramatic plot." "The beautiful cinematography is enhanced by the premium IMAX experience, transporting audiences straight from their theater seats into the world created by director Kim Seong-soo."
It opens on the 22nd.
Choi Ji-ye, Ten Asia Reporter wisdomart@tenasia.co.kr